Enterprise Mobile App Development
For 15+ years, Dot Com Infoway (DCI) has been providing mobile development services to a wide range of industries. We have over 50+ mobile developers who have delivered more than 585 successful projects.
DCI provides highly customized enterprise mobile application development services for modern businesses. Our specialized enterprise application development team helps clients in structuring and deploying easily manageable enterprise applications.
Our talented team has in-depth knowledge of enterprise mobility solutions, capable of handling multiple devices and platforms, large data sources and complex security systems, among other things.
Powering our clients to run their businesses seamlessly through mobile devices, we offer innovative and cost-effective enterprise application development services in line with global standards.
At DCI, before developing your application, we understand your vision of the application to create a prototype for your feedback. This helps to speed the process and validate your ideas, ensuring your business requirement is met without any delay.
Our mature application development process enables us to design innovative apps for you, at an equitable cost. Once we know your requirement, our enterprise application development team starts building your product. We integrate your app with your existing technology infrastructure, ensuring smooth project implementation.
Our software testing services ensure that we provide you business-ready applications that are functional and optimized for your requirement. Our team employs the best testing tools in the industry in a versatile testing framework for best results.
With increasing competition, business must transform to a dynamic enterprise integration platform to ensure high performance, without affecting the business interface. Our experts offer enterprise integration solutions in line with your needs on platforms such as SCM, ERP and CRM.
We provide continuous support to clients even after the application is deployed. We work directly with your product support team, constructively using customer feedback to resolve issues and continually update the app.
Apart from full customer support, we offer you ongoing maintenance for your mobile app. We stay abreast of technological advancements and ensure you do too, improving the user experience and extending the life of your app.
Our Process
At DCI, we have been creating intelligent mobile software since over a decade and understand our business needs accurately. We design user-friendly apps that mobilize your business, taking into account your individual business requirements.
Our specialists understand how mobile enterprise applications differ from consumer apps, thus delivering optimal enterprise solutions to satisfy your business needs.
We start the process on the right note, by engaging in a high-level consultation, understanding your requirements comprehensively. Our experienced business analysts can determine your business requirements to help develop an elaborate plan.
Our specialists will take care of the entire process of creating an enterprise application for your business – from UI/UX design to testing. We have the knowledge and are adept at merging your enterprise app with any business solution such as ERP, CRM, ECM and BI.
To ensure optimal performance, we provide professional maintenance post deployment of your app, regularly updating it based on technology updates and user feedback.
Being an experienced enterprise app development company, we are proficient in native development, having delivered ace projects in iOS, Android and even Windows Phone. We employ software to deliver feature rich, user-friendly and agile applications for your preferred platform.
Today, more flexible companies allow employees to use their personal systems for work, which means it is essential to develop an enterprise app that works equally well on any platform. At DCI, we provide you cross-platform mobile solutions to suit your requirement better.
At DCI, we keep our clients' interests at the core of our success. With firm faith in forging long-term work relations, we offer you free consulting and free app roadmap to help you understand our competencies before you go on to hire us. We promise to deliver enterprise application solutions that will improve the efficiency of your workflow.
Why Us?
DCI is one of the world's foremost Enterprise App Development Company offering innovative, cost-effective services of global standards.
Being a reputed IT firm that specializes in app development and marketing services, our highly skilled team with 15+ years of experience has delivered over [number] successful apps for a varied client base.
We build process-specific enterprise apps that are user-friendly, innovative and cost-effective.
We offer hybrid solutions, integrating cloud applications with native applications. Our mobile app development experts can move all your applications to cloud, ensuring they are available anytime, anywhere.
We consider ourselves to be the best app developers because we keep evolving our methodology, staying abreast of all the developments and technology changes, including our clients' requirements and reviews.
These are just some of the brands that trust us to deliver.
We translate advertising, marketing and brochures, we interpret for meetings, conferences and exhibitions, and loads of other stuff for these companies and more.
Click here for case studies.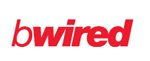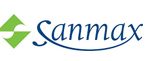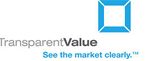 ---
Feature Projects
IIT Chicago
DCI




DCI has done a good job in creating the Smart Notifier Android App as per my request. Great work
Kudos to Dot Com Infoway for delivering Galatta Cinema on iPhone! Their high-end programming is so effective that GC on iPhone eBook reader reads just like the hard copy – you can flip through pages as swiftly as you would flip the magazine. Also, the high-res images download faster and retain the flashy look. Indeed, I love every bit of GC on iPhone. Thanks DCI!
I'm so proud of this program and what we've built as a team, it really is going to set the bar on what's available for hunters globally. It's easy to use, fast, pretty much as flawless as a program gets and it also looks really nice. It looks really great – I cannot tell you or express to you how pleased I am with the application! GREAT JOB!!!
---
Latest Updates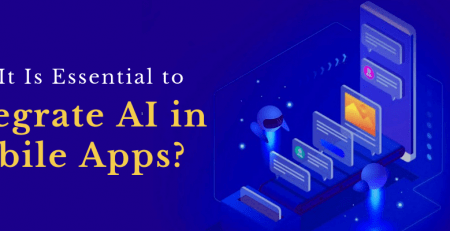 Artificial Intelligence (AI) is the shiny new object, the... read more
eBook and Guide
Content marketing is not what it was yesterday. Today's trend demands fatter content in the form of ebooks, infographics,... read more
Developers are aware that the app market is saturated with millions of apps, and standing out from the lot... read more