10 Effective Ways to Reinforce Your App's Legal Protection
Ruban
As much and as soon as possible, you should consider every strategy and mean to add layers of legal protection over it. Any kind of delay or chink in the armor, so to speak, might cause you to lose your much-deserved right over your idea. This is why timing, it can be argued, is also of the essence. Otherwise, you might lose out on weapons to use should a legal battle arise. But, of course, that's just one factor to consider. That said, keep these legal issues and protection steps in mind to keep your app from getting stolen.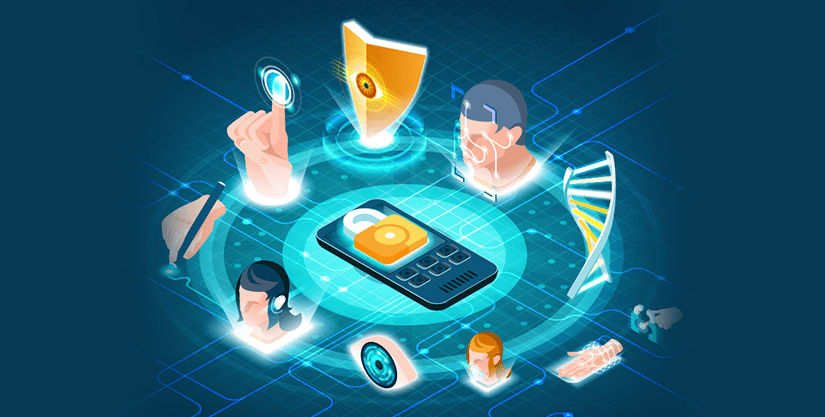 1. Do Not Delay App Development If You Know That You Already Have a Solid App Idea
There's no better way for you to seal the originality (and your ownership) of your app than by building it. In most cases, copyright laws do not cover the idea itself but how it is rendered or brought into life through your app, after all.
As you can see, this simple fundamental action of an app developer can already impart adequate legal protection to an app. You have to realize that the legal gears already start turning once you begin app development, so there's no use in delaying it. Once development has started, progress has been saved and backed up in whatever storage platform was utilized, expect it to be protected by copyright laws already.
2. Never Overlook Non-disclosure Agreements
This is one vital step in any app development that involves the hiring of professionals and companies to handle specific areas of your app's creation. Rarely is mobile app development a solo job, especially projects that are built for the long term.
Entering into non-disclosure agreements with everyone (company or individual) you work with for the entire app development process. This should be done prior to revealing every pertinent detail required to fulfill the development and creation of your app.
Adding every legal protection that you can on your app should be considered. And NDAs are pretty much go-to options for a lot of app owners who do not want to have to go through the stress of worrying that their idea might be stolen by people they choose to work with.
3. Do Not Hesitate to Go after Developers and Other Entities That Infringe Your App
You can always, of course, choose to actively pursue developers who infringe on your app's copyright through a legal battle. If you have solid proof and can come up with sound arguments of any
This applies to scenarios wherein the offending app developer blatantly copies your app's fundamental features and just includes a number of other minor features to make his creation "unique". Many legal battles have favored the owner of the original work in such instances so do not be afraid or have second thoughts when you find yourself in the same scenario.
Beating these infringers will only dissuade other offenders from targeting other original works in the future. Copycat developers might not disappear altogether but if you are active in taking them down (even if it is limited to your app's niche), consider it as a major contribution in the on-going battle against them.
4. Do Not Cross out Patent Applications
Rules for acquiring a patent for software differ from one county or region to another. If you think you have a good shot at getting a patent application approved for your app then, by all means, take it. History shows that this is not impossible.
Pay attention to the rules and requirements for patent applications in your country. Chances are high that your app might be able to meet them. All the better if you can consult a lawyer who specializes in patent laws about your chances of success. A mobile app patent virtually fortifies your app's legal defenses – a boon any app owner with an ingenious app idea should be more than willing to gain.
5. Consider a Non-compete Agreement, Too
A non-compete agreement mirrors non-disclosure agreements a bit but the obvious difference lies in how these contracts a carried out. In the former, any professional who chooses to work with you will agree that they will not work for a company that is a direct competitor, besides keeping vital information about your app from being revealed to it.
Non-compete agreements, in short, are more specific, as they target rival companies instead. They also tend to be more costly to companies since they will be compelled to pay more for the professionals they enter into this kind of agreement with since they have no option to work for other companies.
---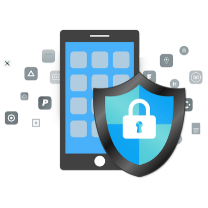 Shield Your App for Good!
Dot Com Infoway, with its comprehensive expertise in the mobile industry, is well-aware of the importance of enhancing an app's legal protection. If you want to partner with app developers who you can always have peace of mind working with and will help you all the way in any app legal issues you might encounter, know that we always extend a helping hand to anyone who needs it.
---
6. Use the Power of Trademarking
When it comes to the logos and icons you use for your app, trademarking can be a pretty effective tool in preventing other groups from stealing the ones associated with your app. Every savvy app entrepreneur and developer knows the power of the logo in promoting brand awareness and recognition.
Trademarks protect your app from lawsuits and other legal problems, besides preventing others from using similar-looking names and logos. That alone should convince you to utilize them.
7. Be Extra Careful Meticulous Come App Launch Time
Rushing your app's launch without being cautious might give you legal headache you didn't anticipate. Before going for it, be mindful of the actions the app development company you chose to work with can take to "steal" it.
For instance, they might have access to it and end up uploading the finished creation on their App or Play Store account. You can, of course, prevent this by limiting access to your app as soon as possible. Once you upload, change all the login details, for example.
8. Record and Document about Your App and the Entire Mobile App Development Process
This gives you all the proof you need to the court of law should they ask for specific evidence. Do not overlook anything. Even seemingly simple Skype conversations and team meetings will prove to be invaluable. To fully mobile app protect, take a record of each fundamental step in the app development process, from the brainstorming period and every code written to the blueprints and drafts. These will be able to provide you with all the support you need.
9. Copyright Your App
Besides asking for a patent, another viable legal route to take is to simply copyright the entire app. Most of the time, only the code and the UI are copyrightable. This strategy might not prevent others from making a variation of your idea, but still, it adds that much-needed protection against anyone who will downright just copy everything you worked for.
10. Do Your Best to Avoid Infringing Other Developers' Rights
Legal protection activates both ways. If you simply settle for nothing less than an original concept that will bring value to your audience, then you need not worry too much about encountering any legal issues. Focus on fulfilling your target audience's needs and exercise vigilance in keeping your idea secured all throughout the app's creation. These play integral roles in doing just that.
Conclusion
An app's legal protection, much like anything you have rightful ownership over, is really all about doing everything possible to deter any entity from stealing it. And it should be exercised by any serious app owner, who knows the sheer value of an idea and means to share what it has to offer to others. Knowing the points we outlined here, we hope you gained a clear-cut view of the importance of this aspect of mobile app development.