.NET Development
Dot Com Infoway has built an extensive competency in providing Microsoft .NET solutions and .NET application development services. Dot Com Infoway is a Microsoft Gold Certified Partner and has a team of qualified .NET consultants, offering one-of-a-kind .NET consulting along with custom ASP.NET application development, .NET programming, .NET based e-commerce solutions and data management solutions. Our extensive experience combined with expertise in application development allow us to provide you the most robust solutions, at high quality levels.Dot Com Infoway's .NET Programmers have expert proficiencies in a wide range of technologies,
.NET Web Application Development (ASP.NET with C#, ASP.NET with VB.NET)
.NET Desktop Application Development (C#, VB.NET)
.NET Mobile Application Development (.NET Compact Framework, C#, VB.NET)
Customization of .NET Applications
.NET Development Consulting Services
.NET Custom Control Development
SaaS Applications
.NET Web Services Development
Data Management Solutions
Application Migration Services
.NET remains the best choice for several Fortune 500 companies. Among numerous reasons in choosing the .NET framework to develop applications, the best reason is its Common Language Infrastructure, mainly supporting VB.NET, C# and 45 other CLI languages.
Along with consulting, Dot Com Infoway can help you to choose the appropriate development cycle for your project and we will ensure that your project is being built according to specifications.
Hire Dedicated Resources
Finding a team of dedicated .NET resources could be a fighting task. Dot Com Infoway can help you with its topnotch .NET developers. Our team offers business-specific application solutions catering to clients' irrespective of their business size. We develop, maintain and manage applications in a risk-free and secure environment that ensure consistent quality levels and unfailing performance ratios.
To hire developers or for further information about our .NET application development services, submit you requirements here.
---
What Our Client's Say
Kudos to Dot Com Infoway for delivering Galatta Cinema on iPhone! Their high-end programming is so effective that GC on iPhone eBook reader reads just like the hard copy – you can flip through pages as swiftly as you would flip the magazine. Also, the high-res images download faster and retain the flashy look. Indeed, I love every bit of GC on iPhone. Thanks DCI!
Latest Updates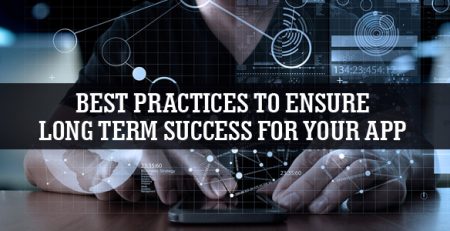 App development, in essence, is nothing short of a... read more
eBook and Guide
Content marketing is not what it was yesterday. Today's trend demands fatter content in the form of ebooks, infographics,... read more
Developers are aware that the app market is saturated with millions of apps, and standing out from the lot... read more