ASP.NET Development Services
During our emergence to the position of a leading ASP.NET application development company in India, we have rolled out several comprehensive and cost-effective solutions, utilizing and leveraging the benefits driven by the ASP.NET code. Our specialization is in custom ASP.NET web applications development and is solely due to our truly-talented development team.
Any custom web application renders a company, the flexibility in automating the operational procedures and escalating organizational efficiency. This is where, DCI tracks down your needs.
Offshore ASP.NET application development with DCI
When we receive a requirement for ASP.NET services, our consultants break down the elements of your requirements and develop a well-suited plan, mentioning an appropriate development cycle for your web application project, addressing your unique specifications.
DCI's ASP.NET services includes
Web application design and development
Application development and/or migration of applications to Web 2.0 standards
Developing applications with composite user interface and other UI intensive
Developing and enhancing your existing applications in .NET
Creating applications with WAI standards
SaaS applications on .NET
.Net web services development
Data management solutions
Hire ASP.NET programmers from DCI
Hiring DCI's ASP.NET programmers, developers, team leads and project managers would be the right decision of your lifetime. Their competencies are vast and listed below are just a few,
Great exposure to VB.NET and C# programming
Special skills in Microsoft .NET 1.1/2.0/3.0/3.5 Framework
MS SQL Server 2000/2005/2008 and Visual Studio .Net 2003/2005/2008
HTML, DHTML, Java Script
Knowledge in web services including WCF, XML and XSL
SSkills in ADO.Net
Our .NET team has sound knowledge and experience in building high end application by following n-Tier architecture, SaaS and SOA which address high level of scalability, security and availability. They also expertise in providing applications with rich user experience using AJAX, jQuery, Silverlight and more.
Please visit our application development portfolio to get more information and click here to submit your ASP.NET application development requirements here.
---
What Our Client's Say
Kudos to Dot Com Infoway for delivering Galatta Cinema on iPhone! Their high-end programming is so effective that GC on iPhone eBook reader reads just like the hard copy – you can flip through pages as swiftly as you would flip the magazine. Also, the high-res images download faster and retain the flashy look. Indeed, I love every bit of GC on iPhone. Thanks DCI!
I'm so proud of this program and what we've built as a team, it really is going to set the bar on what's available for hunters globally. It's easy to use, fast, pretty much as flawless as a program gets and it also looks really nice. It looks really great – I cannot tell you or express to you how pleased I am with the application! GREAT JOB!!!
---
Check Out the Related Services
Latest Updates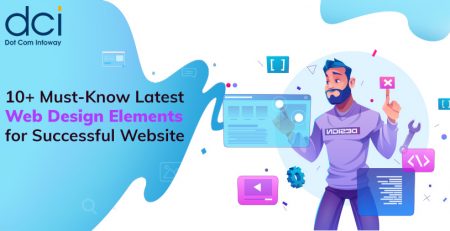 Your website development agency, assuming with one, isn't joking... read more
eBook and Guide
Content marketing is not what it was yesterday. Today's trend demands fatter content in the form of ebooks, infographics,... read more
Developers are aware that the app market is saturated with millions of apps, and standing out from the lot... read more