8+ Successful Holiday Marketing Strategies To Stand Out This Season
Venkatesh C.R
The holidays, once again, are just around the corner. For any savvy digital marketing agency, this isn't a time for R and R. Rather, it's the perfect time to roll out those juicy holiday marketing strategies that can make the difference between a successful year and the opposite. 
There's still plenty of time to plan and calibrate your prospective holiday marketing ideas. You can start by reading all our inputs, particularly the 9 proven strategies we've shared here.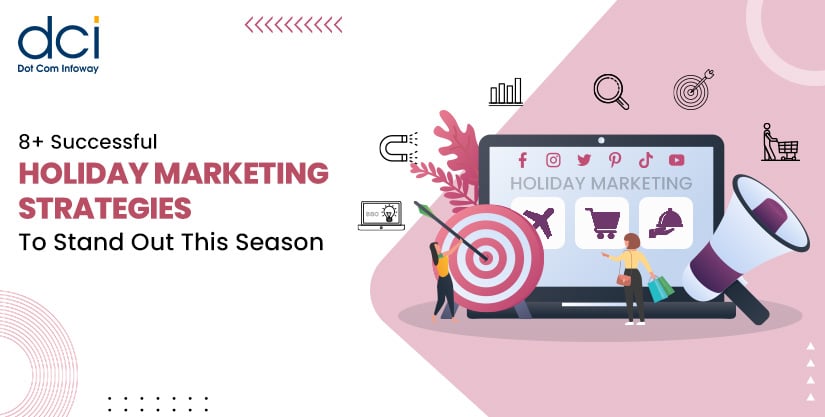 The Emergence of Online Holiday Shopping
The holiday season will always be important for most people, even though they're not shoppers at heart. Gift-giving is not only an expression of love and appreciation but is considered a social symbol by many, too. 
True enough, holiday marketing trends point to one thing: continually increasing consumer spendings come Cyber Monday, Black Friday, and the rest of the holiday season. 
Close to 30% of global holiday shoppers plan to buy more this year alone.

Global holiday-related spending is expected to reach $210 billion. 

Online holiday shopping grew by more than 6% in 2022. 

Even so, we have to beware of the looming shadow of inflation. More than 30% of US shoppers are actually planning to spend less this year due to it – with close to 65% worrying about its impact.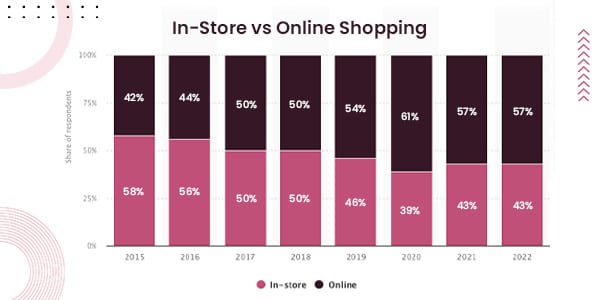 Of course, online shopping will always be tied to digital marketing. The latter unlocks all the possibilities for the former, after all. 
A majority of shopping is now being done via social media, especially through the Facebook app, emails, and, of course, the ever-reliable blog and website. A holiday marketing plan can be developed focusing solely on any of these mediums. 
What's the Recipe for Success in a Holiday Marketing Strategy?
Know Your Target Audience
You can never know your audience enough. There will always be invaluable insights about them just waiting to be discovered, which can make or break your campaign. This is why you should always invest time in doing this.
Do a Recap of Last Year's Campaign
Past shopping campaigns beg to be reviewed and analyzed because they also contain insights about where you made mistakes. In so doing, you'll be able to pinpoint better goals and make sure that your customers will always be at the forefront of your plans and executions. 
Verify Goals
Successful holiday marketing campaigns set themselves apart immediately by having solid, viable goals. Those that are more attuned to what your customers want tend to lead to optimal results (i.e. better sales).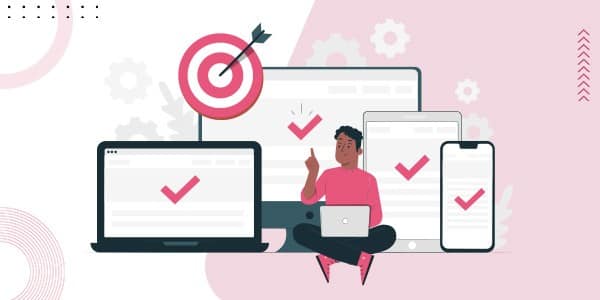 What's great is that any Performance Max campaign places importance on this by default. 
Keep Measuring KPIs
Key performance indicators make sure your goals are always achievable by virtue of quantifying them. They should be able to tell you which tools are the most suitable to use in terms of lead acquisition, sales, and customer service. 
Here Are 9 Grade-A Holiday Digital Marketing Ideas
Be Proactive and Perform Preemptive Planning
By proactive, we largely mean that dilly-dallying shouldn't even be in your vocabulary. Plenty of marketers already have solid holiday marketing strategies months before the festive season rolls in. 
Always consider the fact that holiday shopping tends to start early – with over 50% of US shoppers now preferring to shop in October. 
Customize Your Website for the Holidays and Your Planned Campaign
How can you impart authentic holiday promotions if the spirit of the yuletide season is missing in your website? Besides doing the essential optimizations, you should definitely exercise your aesthetic sensibilities and stimulate that Christmas joy once your visitor lands on your home page. 
User-Generated Content Separates Loyal Customers From One-Time Clients
Over 90% of users trust reviews and other relevant content coming from other customers. That should be enough to convince you to start encouraging your audience to get it on holiday fun.
Effective ways to do this are crafting your messaging based on customer segments, creating hashtags that fit the season, and conducting other related promotions via ads, emails, and posts.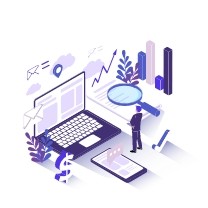 Grow Brand Visibility & Sales For This Holiday Season
Let Dot Com Infoway develop a customized, integrated plan appropriate for the holiday season that will increase awareness of your distinctive brand and generate sales.
Rely on Good, Old Paid Ad Campaigns To Boost Awareness
This is one of the most enduring holiday marketing tips because simply put, it works like a charm every time.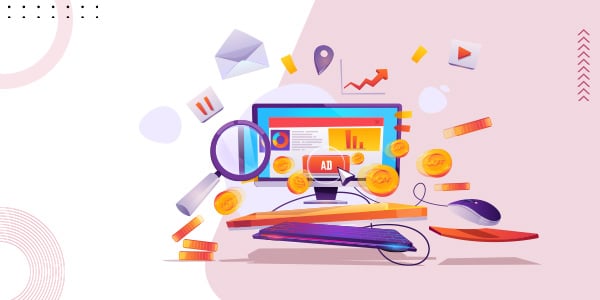 Running ads on reliable platforms like Facebook, Instagram, and Google that are largely audience-based and target specific holiday-related keywords will get you positive results in no time. Remember this the next time you contact a PPC Agency. 
Do Giveaways on Social Media
It's only apt for holiday marketing strategies to allot a portion for gift-giving. Giveaways also up the excitement and is almost a guaranteed engagement boost, especially if you know what tickles your audience's fancy and makes them yearn for more. 
Capitalize on Video Marketing
Based on surveys, a whopping 88% of people want to get more video content from brands, regardless of the season. All the more so if they're holiday-themed ones. It's no wonder such videos can boost conversion rate during the holiday season. 
You should also look at the rising practice of social selling via live streams, which up to 63% of marketers can vouch for. 
Keep Your Email Campaigns Sharp, Focused, and Original
Email campaigns are reliable, but marketers tend to just become a face in a crowd of thousands when it comes to creating and sending emails. This is why conversion rate optimization asserts the importance of personalization and audience segmentation when it comes to tackling your campaigns. 
That, plus straying away from the usual now-trite advices, such as sending emails at exact times of the day. 
Don't Miss Out on the Perks of Influencers
Influencers can be the proverbial "gift that keeps on giving", which is why influencer marketing services tend to stoke the stove once the holidays roll in. It wouldn't have become a $16 billion industry, otherwise.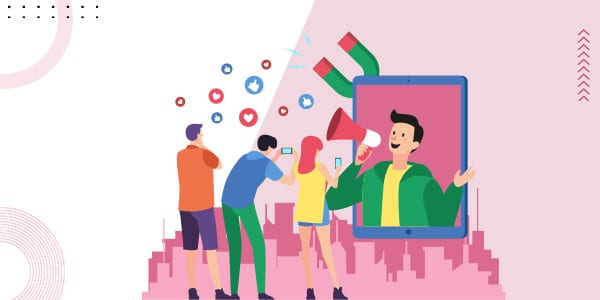 Accommodate Late Shoppers
Holiday marketing strategies for small businesses always require you take things a step further. This is one of them. After all, not all shoppers will be able to make their purchases within the exact duration that your holiday campaign will run. 
The Ideal Tips to Follow Based on Your Industry
eCommerce
Offer product bundling to give more attractive discounts.
Travel & Tourism
Double down on the message that seeing the world can be one of the most memorable gifts to give.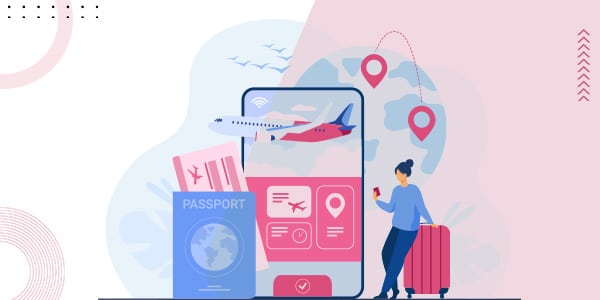 Fashion and Beauty Agency
Intertwine offers with travel agencies. Come up with more unique holiday-inspired looks and styles that extends to your website's aesthetics. 
Hospitality
Always start way ahead of everyone when offering holiday deals and focus on targeted email campaigns. 
Holiday Marketing Mistakes to Avoid
Remaining Ignorant of Buyer Personas
You won't be able to create engaging content that spells success without understanding your audience. 
Limiting Yourself to One Strategy
We listed 9 strategies here not only because they're results-driven, but to also underline the importance of avoiding this crucial, highly restricting mistake as much as possible. 
Planning During the Eleventh Hour
The early bird catches the worm. No better adage can be attributed to the hectic nature of holiday marketing.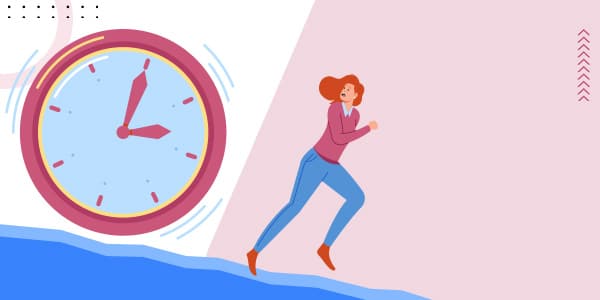 Flooding Your Clients With Emails
Gift-giving with a shotgun approach rarely amounts to anything meaningful to the recipient. The same can be said when sending emails. 
Conclusion
These holiday marketing strategies point to a pivotal factor: making your strategizing and efforts as customer-focused as possible. By doing so, you're practically giving them the best gift, and they'll be more than willing to impart their engagement and lasting loyalty, in turn. All of these start by paying attention to the facts and marketing strategies to increase sales shared here.