Infographic: Holiday Shopping Trends 2022 in E-commerce
Raja
The holiday season almost always lays out a whole, new playing field for online marketers at large. And it so happens that it's a field that's packed full of opportunities not to be missed. Even amidst the shadow cast by the COVID-19 pandemic, the same trend of a heightened propensity for and interest in shopping still prevails. In fact, it won't be farfetched to say that the pandemic served as a catalyst for a notable boost in the ecommerce industry. You only need to look at the top countries that have shown record-breaking continuous growth in their respective ecommerce markets to see this. That said, this Holiday Shopping Trends 2022 in E-commerce Infographic would not only reveal the said countries but provide indispensable and invaluable insights about the apparent revitalization the ecommerce industry almost always experiences once the holiday season rolls in.
What are the typical spending habits of the average holiday shopper? What do holiday sales figures usually look like? How has the pandemic affected (or benefited, to be exact) the ecommerce field? These are but some of the questions that the infographic can answer in a relatively detailed fashion.
That said, it doesn't focus solely on the so-called holiday season "magic", though. It shall also provide general figures about the state of ecommerce now — the most recent stats revealing the state of ecommerce in 2022, the general growth rate of the entire industry, the categories with the highest shopper interest, present consumer behavior, as well as the specific ecommerce websites dominating globally.
The infographic also takes things a step further by sharing the most viable and effective strategies online marketing team should consider adopting to make the most out of the holiday season in the time of COVID-19. It only takes a few minutes to read but expect to be loaded with insights worth their weight in gold once you do so.

---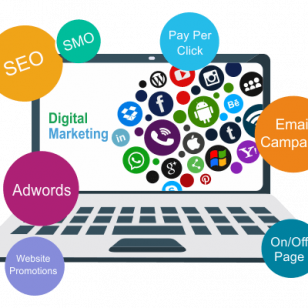 Have you needed to Increase your Sales?
Dot Com Infoway offers Digital Marketing Services to boost-up your sales. Start work with us together and improve your ROI. Our Expert team utilizes special strategies for ecommerce Websites.
---
This holiday season promises plenty of fortune for all e-commerce websites. Let's review the Holiday Shopping Trends 2022.
E-Commerce Growth:
13% to 17% average increase in Last 4 Years
14.7% average increase in 2019
25% average increase in 2020
Top 5 Countries with the Highest Spendings on Ecommerce
China – $656.3 B
United States – $500.47 B
United Kingdom – $83.83 B
Japan – $78.64 B
Germany – $68.01 B
Popular Categories in Online Shopping
Online sales rapidly increase for retailers during this holiday season, especially in the following categories.
Health and beauty – 23%
Consumer electronics – 20%
Fashion – 19%
Home furnishings – 16%
Top 5 Ecommerce Website in the World in 2022
Amazon
eBay
Walmart
Aliexpress
Flipkart
Statistics – Holiday Shopper
Nearly 80% of buyers are interested in online shopping app more than in stores.
Around 83% of consumers make their purchases based on the brand that is emotionally connected to them.
More than 60% of consumers spend more money on online shopping.
Generally, 49% of buyers are interested to shop from retailers.
Nearly 50% of consumers expect special discounts from retailers.
In 2022, Holiday Ecommerce sales cracked a record with high growth compared to figures in past years. Here, we share holiday retail sales statistics growth up to September 2020.
2016 -17%
2017 – 13%
2018 – 6%
2019 – 14%
2020 – 40%
Impact of COVID-19:
The coronavirus pandemic had a huge impact on online holiday shopping. Basically, it transformed in-store customers into online shoppers. To underscore this, online shopping websites crashed due to the huge volume of traffic.
Successful Holiday Ecommerce Tips for Online Retailers
Online Presence: Decorate your online presence by designing the landing pages related to the holiday season. Add holiday relevant images to the website and offer gift products relevant to the holidays.
Email Marketing: According to 2022 Email Marketing statistics, more than 60% of users subscribe to the brands for promotional messages and deals. So, utilize newsletters with coupon provisions to gain better ROI.
PPC: Run shopping campaigns with more wanted product listing ads for your ecommerce app development to enhance your conversion rates. Use shopping ads extensions like site links, call extensions, etc to improve your conversions.
SEO: In Search Engines, there are nearly 80,000 searches on average per second. More than 60% of users click the first top 5 ranking websites. You will drive a huge volume of user traffic from a direct online search when you build strong ecommerce SEO for the website.
Social Media Marketing: More than 50% of users analyze product reviews via social media channels. Promote your offers in those channels to enrich your sales.