A Proven Game Launch Strategy: Key Steps to a Successful Release
Venkatesh C.R
Creating a results-driven mobile game launch strategy is not exactly a walk in the park because you need to align everything with your market research, goals, and budget, among other important factors. That's exactly why most people choose to rely on a mobile game advertising agency to help get an actionable strategy together. 
It's entirely possible to lay a solid groundwork for your mobile app pre-launch activities with the right knowledge, though. This post explains how to launch mobile game apps specifically based on what worked for us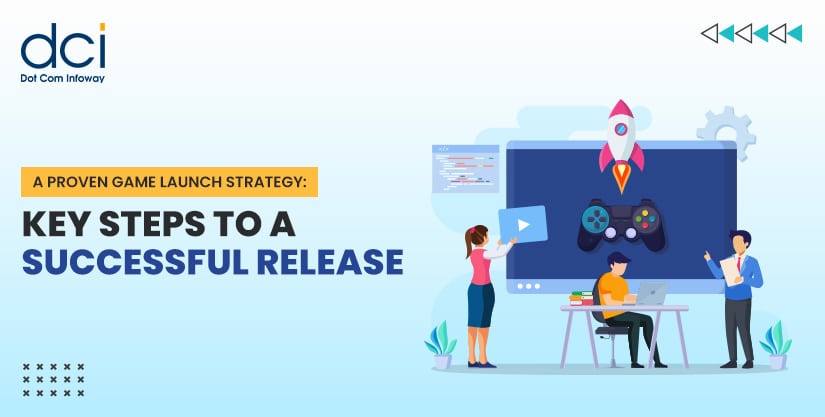 Launching a Mobile Game App in 7 Practical Steps
A mobile game launch strategy should almost always be a multi-prong approach that covers essential ground. It's never enough to just focus on gaining an audience; it's just as important to be able to maintain and grow your game's following over time.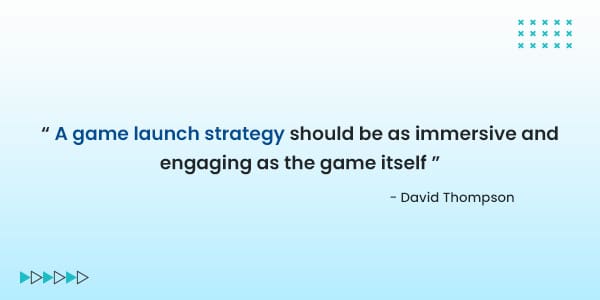 1. Decide on a Launch Date
Successful mobile game launches are made possible by effective coordination and project management. It gives the necessary direction for the overall work involved and helps to set a workable timeline.
You have to make the launch date as realistic as possible, so the team will stay motivated and allow everyone to meet crucial deadlines. Think of the launch date as an essential platform from which you will be able to smoothly execute all your pre-launch marketing strategies. 
2. Conduct Continuous Research on Your Target Audience
This is another foundation for success. The best game launch strategy is always guided by a crystal-clear understanding of your audience. After all, how will you be able to hone and tailor your game's features to meet their wants and needs?
This is obviously an ongoing step that you'll need to since tastes and preferences in games evolve as time passes, so prepare to allot resources for this. 
3. Keep Your Competitors in Your Sights
Of course, your research efforts shouldn't be limited to people who will play your game. Knowledge of competitors almost always equates to awareness of risks and opportunities. 
This has been a regular mantra in the best practices for mobile game marketing for a reason. Take the time to know them, and you'll easily differentiate your creation much easier. 
Another wise move is to stay on top of mobile game market trends because it pays to be one of the early adopters of an emerging one that will not only help you make more original games but also keep you a comfortable step ahead of your competitors. 
4. Start Growing a Strong Online Presence
We've always stressed the point of establishing an online presence for any app. We've shared specific mobile game promotion tips precisely for this. Inevitably, this step is composed of multiple other vital activities you need to do. Start with these four.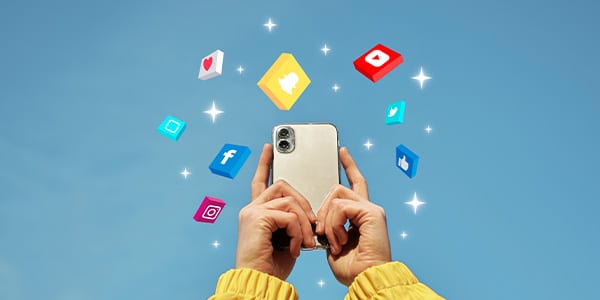 Craft a Website for Your Game
A website functions as a centralized hub where players will be able to easily know your game's progress and present features. Keep them wowed, hyped, and engaged by sharing awesome visuals, screenshots, and trailers.
You can even throw in a countdown timer to create more anticipation, bordering on urgency. Informative copy is just as important because, in the end, players whose interest you've piqued are hungry for all the information they can get.
Don't forget about CTAs that will help them be included in your mailing list and get update notifications. 
Start Posting and Engaging on Social Media
These platforms are where you'll share most of your content and updates, particularly announcements, events, deals, and rewards. Approach this with the mindset that anything you post may engage your audience – or do the exact opposite!
Try out all the social platforms available to you then decide on the one that fits your app with various mobile game genres and your target audience considered. 
Immerse Yourself in Gaming Communities
Like-minded gamers flock together. With that in mind, there's no better way to access a great chunk of people who will likely be your core target audience than by mingling with them in these communities, while you discuss mobile games on social media. 
Start with proven platforms like Discord and other online communities in your game's genre. 
Build an Email List
Because as any savvy digital marketer will say, "Why skip on another traffic source that allows you to maintain your audience and grow it further?" 
Doing this even before you've launched your game allows you to widen your reach from the get-go and make players out of people once it's go time.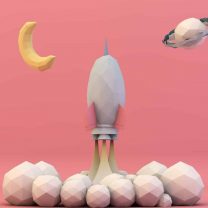 Drive Success with Our Proven Game Launch Tips!
Maximize your game's potential! Grab our success tips and propel your launch to new heights!
5. Gear Up Your Game's Debut with a Smooth Soft Launch Plan
By giving access to your game to a limited audience, you not only get to see how they respond to it but also pinpoint bugs and glitches that you should address before the hard launch.
Tweak Your Game Before the Hard Launch
Soft launch is still essentially a testing stage for most games. Use this opportunity to fine-tune all the important aspects and mechanics (such as the difficulty, UI/UX, etc.) 
It's also at this point that you should already start considering mobile game revenue, especially your monetization strategies. 
Create App Mockups
Mockups serve as visual representations of your game's design and functionalities. They help in the presentation of its content to prospective stakeholders and investors in a more palpable way without having to play the game themselves. Favored tools for them include Mockplus, Wireframe.cc, and Invision, to cite a few. 
Consider design templates
You can't stand out without an eye-catching mobile game UI design that your target players will find alluring. There are many tools you have at your disposal such as Adobe's Creative Cloud, Sketch, Origami Studio, and others. What's important is for you to be able to lend your own unique touch based on the aesthetics you've envisioned. 
Coding Is a Must
The development process will always be tied to any mobile game's launch and, in turn, your final mobile game launch strategy. You have to decide what tools to use based on platforms (Android, iOS, or Windows). 
You can always opt for cross-platform development to cover more ground, but we can't deny the benefits of native development as well. 
6. Begin the Hard Launch Phase
This will be the culmination of all your decisions and efforts in crafting your mobile game launch strategy. Keep your campaign running smoothly by supporting it with these further steps:

Spread the News Across All Platforms
All the digital channels you've been building should now start spreading the word. As much as possible, it should be focused on keeping the fire of the hype burning. Gather up all the energy you've been saving to spread excitement far and wide through eye-catching visuals, TikTok shorts, and Twitter hashtags!
Prepare a Comprehensive Media Kit
Journalists covering your game should be in the know about every vital launch information like release date, supported platforms, price, website, contact information, and social media. 
Prepare and present the trailer, screenshots, gameplay footage, and feedback from the soft launch. 
Reach Out to Influencers and Journalists
Once your media kit is good to go, it's time to start promoting and getting those juicy reviews. Influencers are an awesome partner for this, but you have to be sure that you're on the same page with regard to your game. 
As you do these things, you can also start contacting review sites like TechCrunch, Mashable, PocketGamer, AppBrain, etc. To catch their attention, learn how to make a great pitch. 
Employ Paid Advertising To Boost the Launch
Paid advertising trumps organic search traffic at this stage. You have a variety of game ad networks to choose from like Unity Ads and Applovin. Of course, you shouldn't skip the Big G and Facebook when doing your campaigns. 
Look, in particular, at video ads since they tend to perform the best for most games. Start with the footage, for example, and make sure it's ACTUAL footage – not like those fake game ads we frequently come across. 
7. Continue Tracking and Optimizing
Put special focus on essential KPIs like retention rates, daily/monthly active users, and average sessions per user. These metrics provide invaluable insights into actual user engagement. These insights, in turn, help to make better decisions that can, for example, help improve the game's performance and your marketing as a whole. 
To summarize, launching a mobile game app involves setting a realistic launch date, researching the target audience, keeping an eye on competitors, building an online presence, conducting a good soft launch, creating app mockups, coding the game, and executing a coordinated hard launch with paid advertising. 
Continuously tracking and optimizing performance using KPIs is crucial for sustained success.
Lastly, take a few leaves from our game launch advertising tips while you're at it. This way, you'll only be enriching your well of game launch promotion ideas, making you stand out more. 
Conclusion
On the whole, a great mobile game launch strategy is characterized by a combination of precision, reach, and consistent tweaks and improvements done to vital aspects of your campaign. Admittedly, the seven steps ultimately branch out to mini-actions, which are no less vital to ensure successful campaigns.
Any experienced mobile game marketing agency will say as much. What separates the best is they're able to suggest workarounds and deliver concrete results despite fresh challenges that spring up as the campaign progresses.