COVID-19 Silver Lining: Pandemic-Induced Opportunities Spring Up in the Mobile App and Mobile Games Industry
Venkatesh C.R
No matter how daunting the coronavirus crisis we are all facing may seem, now is the time to start looking for opportunities to capitalize on. Not a lot of other industries are fortunate enough to be able to say the same.
That undoubtedly leaves the app startups, app companies, and mobile game studios in the mobile app and mobile games industries, where these opportunities are apparently replete, with no other logical choice but to seize them. Doing so will only ensure any mobile app development company's survival during this arduous era we all find ourselves in – it even won't be far fetched to say that it will lend to its growth, too, as the facts we will present will show.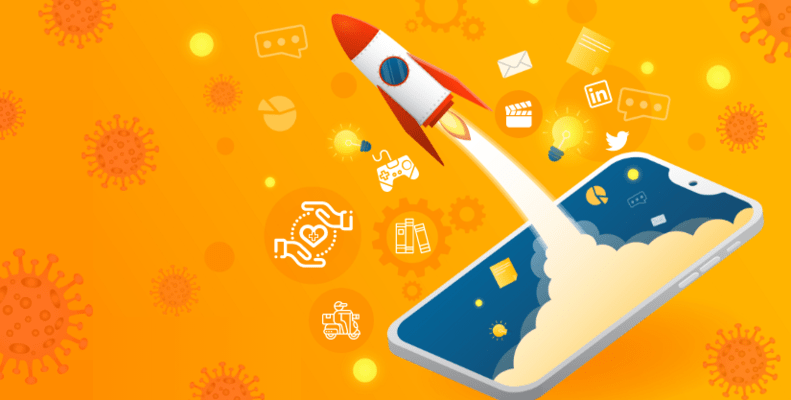 COVID-19 and Opportunities in the Mobile App Industry
Plenty of the mobile app opportunities that arose in this crisis hinge on how the COVID-19 lockdowns impacted mobile users' behavior. It's not just an isolated thing with minimal effect, after all, but more of an expansive trend that was the direct result of the extended quarantine measures put up and that is continually being implemented by practically every major country in the globe.
That being said, along with these impacts come a host of opportunities that became present and apparent in numerous subfields in the mobile app industry. We have outlined each one here to show you that there are, indeed, plenty of positive aspects even in the midst of a crisis as grave as this pandemic.
The surge in the use of business apps that let employees work from home and conduct remote working, for instance, demonstrates how these apps can address work setup issues related to COVID-19. Of course, that's just one great example in one subcategory of the vast mobile apps industry.
Healthcare and Telemedicine Apps Industry
This can probably be considered as a no-brainer since the COVID-19 is largely a healthcare issue. Apps centered on health and fitness enjoyed a notable increase in demand, and aptly so, because the coronavirus appears to have greater mortality rates in patients that are overweight or have poor physical health overall.
Healthcare apps that proactively share advice regarding safety health measures you can do to prevent infection. Considering there is still a lot about the virus that needs to be studied and information to disseminate, apps that take the initiative to do one or both of these things will certainly provide immense value to people worldwide.
Chatbots have already been developed to help in spreading coronavirus-related information to the public and answering queries about it. Developers should feel free to introduce their own versions of this or twists to what has been proven to work.
Of course, mental health is included in this as well. Experts warn that this could be the next big problem that might arise as a direct result of this pandemic, with a scope that is just as fearfully vast. Now is the time for apps to be developed to help people cope with factors that contribute to this, such as the long-term loneliness and anxiety many are bound to experience while on an extended quarantine.
One fairly obvious potent tool to combat boredom and to keep one from being overwhelmed by worry is entertainment. Entertainment apps also experienced a surge in the number of users the moment the pandemic started to gain more ground worldwide. These apps help while away the time, after all, which plenty of people, especially the youth, have plenty in their hands while on quarantine.
Music-related entertainment apps continue to enjoy an increasing number of users, as well as platforms that provide unique media services like Netflix. It's no longer a question of why you should start investing in developing entertainment apps but rather when. The more the quarantines and lockdowns continue to be extended, the more people will crave for newer forms of entertainment. The best time to exercise your creativity in this regard is definitely now.
With social distancing in place and pretty much most people being advised to stay at home, the crucial contribution of delivery apps could not be more apparent in how a lot of people began using these apps to order essential grocery items and food via their phones.
Jumps in installations of delivery apps like Instacart were noted to have enjoyed a 51% increase in February alone. Combined with other apps, it became clear that the increase in installs is actually a whopping 166%. This is a very notable trend because it may very well become the norm in the future – if it hasn't already – and you can only imagine the immense traction this will gain the more these strict quarantine measures are set in place.
Considering the projected lengthy run of this virus, companies, and businesses, small and large, will inevitably begin to partner with these delivery companies, emphasizing the vast opportunities for app development in this area alone.
Social Networking Apps Industry
Much like games, social networking apps have always been a go-to platform for people to enrich their social lives and reach out to others. Social networking apps do well in helping people cope with loneliness and lack of opportunities to go out with friends, chat face-to-face, or do group activities that are practically no longer viable in the time of COVID-19.
How can you apply the COVID-19 crisis to social networking apps? Well, developers can start introducing features in their apps that will allow people to easily share information about COVID-19, for one. Of course, going the exact opposite route of providing an escape from the reality of the virus will undoubtedly prove to be just as efficacious. In short, there's surely plenty of ideas to expand on in this subfield.
With schools and universities closed, it's obviously online learning's time to shine. Already, numerous petitions are being made for classes to be held entirely virtually in order to help students and teachers cope with the immense disruption to education the pandemic has caused. This calls for better, more sophisticated ways for teachers to teach their students effectively while making sure they are still present and engaged.
Of course, it's not just about the conventional school setting as well. Many people are looking to learn new things that will help them cope with this crisis and aid in their survival, even. One clear proof of this is the continuing growth of education app installs. There is demand apparently and the question is how you will fulfill it as a developer.
---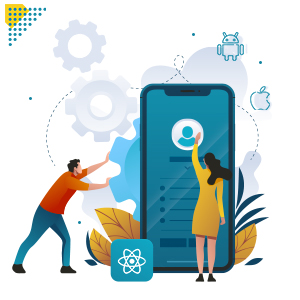 Already Got an App Idea Inspired by These Opportunities?
Then, it's best to stop delaying and start ASAP! With the help of our seasoned team of app developers – fully trained to work remotely – we'll make sure your app development and marketing will be smooth sailing even in the midst of a crisis.
---
COVID-19 and Opportunities in the Mobile Games Industry
The mobile game industry is a bright spot in this crisis. This immediately makes itself evident in the rising number of mobile game downloads that are currently on-going. Unsurprising since games always have been the best mediums of escape for plenty of people. With COVID-19 dominating every facet of media, games serve as a great tool to shut oneself out from the anxiety-inducing mental noise it causes – and this goes for both gamers and developers.
Mobile Game Download Stats
Interestingly, not all types of games have enjoyed an increase in users. Casual games appear to get the most attention with reported weekly increases of as high as 25% in revenue since the coronavirus crisis started. More hardcore-themed games, on the other hand, actually showed a drop in revenue and fluctuating installs. This underscores the need to know what types of games you should consider developing.
Overall, mobile games are getting a noticeably huge wave of new users, though, which only bodes well for anyone working in the industry. Most developers in this industry can comfortably work from home, too.
Mobile Game Searches Insights
There are certainly interesting shifts in the way people conduct their mobile game searches. This rings truer for certain types of games, to be exact. For one, mobile management games have seen a staggeringly high surge of more than 850%. Puzzle games and social games closely trail behind with 590% and 368% increases, respectively. These trends are expected to last for a while, making it necessary for developers to start considering these types of games more.
Lastly, there is now a noticeable increase in interest in fantasy sports because of the absence of live sports.
Conclusion
As you can see, there's light still in a world that has been seemingly blighted and darkened by this pandemic. Sparks of hope still linger and opportunities for stability and growth still continue to spring up if industries just take the initiative to discover them and, more importantly, act on them.