Infographic: Mobile Game Market Trends 2020
Alfred
Already, mobile game statistics clearly shows that more than 50 percent of the global video game revenue is generated from mobile gaming and are the fastest growing source of income in the video game industry. This massive growth has been made possible with many factors including the rising purchase of smartphones, tablets and gamers as well as the 4G/5G internet connectivity to most of the global population.
Technological advancements have also contributed a great deal in driving the mobile gaming market ahead. The continuous evolution of technology such as augmented and virtual reality and sensor technology have provided mobile gaming users with an improved gaming experience with things such as realistic visuals and real-time data Looking at the current mobile gaming industry trends, it is crystal clear that the explosive growth of mobile gaming is not slowing down anytime soon.

---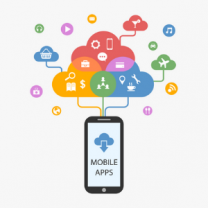 Do You Need Help with Marketing Your Mobile Game?
Dot Com Infoway has worked with hundreds of games & helped them to reach top charts.
---
In-line with the age of digitalization, the mobile gaming industry is growing at an exponential rate.
Statistics and Trends
Mobile Games – 51%
Console Games – 25%
PC Games – 24%
Growth Trends for the Next Few Years
The global mobile gaming market in 2019 is $151.9 Billion and is expected to reach $165.9 Billion in 2020.
Estimated Market Share of Mobile Games of Global Revenues
2017 – 46%
2018 – 51%
2019 – 54%
2020 – 57%
2021 – 59%
What are the Current Trends in the Mobile Game Industry?
Cloud Gaming
Augmented Reality Gaming
Cross-Platform Play
Blockchain-based games
More Hyper Casual Games
Competitive multiplayer mobile games
Types of Games Users Play
Puzzle – 57.29%
Arcade- 55.60%
Action-34.75%
Racing- 31.31%
Strategy-15.79%
Adventure-15.51%
Card- 15.44%
Board- 14.09%
Simulation- 13.72%
Word-13.52%
Top 5 Countries by Revenue in US Dollars and Players
United States of America (209.5 Million Players) – $36,869M
China (586 Million Players) – $36,540M
Japan (32.20 Million Players) – $18,952M
Republic of Korea (12.4 Million Players) – $6,194M
Germany (13.43 Million Players) – $6,012M
Key Monetization Methods
In-App Ads
Rewarded Ads/Videos
In-App Purchases (Various elements like coins, diamonds, energy, boost, & so on)
Paid Apps
Ingame Brand Placements
Pre Registration Campaigns
Create a Microsite
Create Promotional Videos
Soft Launch – Understand the Target Market
Start with Cross-Promotion with Other Games
Media Features
Video Ads
Traditional Marketing ( Outdoor ads)
Localization
KPI-Based Mobile Ads
Related Articles: