How Influencer Marketing Can Help Your App's Success
Ruban
Mobile app marketing evolves faster than app developers and online marketers would probably want it to. It's a given. And who could possibly ever be comfortable with the nightmarish marketing scenarios it brings forth? For instance, even before you start on a campaign, how would you face the fact that your competition already beat you to it doing the exact same thing? Before you know it, you're already waving the white flag. Influencer Marketing strategy is one of the best techniques to promote your apps.
Mobile marketing, in general, turned into that cutthroat jungle over the years, especially when the mobile industry gained traction. And much like any field that has become like this, it's only vital for you to learn to adapt, lest your app dies even before you get to show it to its first customer.

Enter influencer marketing. Mind you, it's by no means the "holy grail" of app marketing. Because everybody knows that why influencer marketing is essential. It proves to be a valuable addition to your marketing arsenal, and a lot of successful marketing stories attest to this. If you mean to learn this too (as should be expected from any serious app marketer), simply find time to read the detailed overview of how you can perform it efficiently below.
Targeting the Right Customers
Social influencers give the ready advantage of already targeting a given niche. This alone unlocks a lot of potential for you to reach out to an audience that wouldn't be hard to engage with. You need to capitalize on this similarity, for there are no other readily available platforms that offer this kind of access to highly targeted customers.
If you're targeting audiences who are interested in learning more skills or knowledge about football, for example, then take the time to look at Youtube channels with an already established follower base. Channels like these often expound on or analyze various football scenarios or even teach football skills. What could be a better channel to reach out to in order to promote your football app, regardless of what it's about? And that barely scratches the surface.
Diving into the behavior and demographics of your audience wouldn't hurt as well. Majority of your audience probably consist of young men. More often than not, these have a direct effect on the influencer you choose to work with.
Picking the Perfect Social Platform
Youtube, Facebook, and Instagram all offer the same level of exposure, considering they're still the most popular social channels at present. When picking the correct social platforms, always keep in mind their respective limitations. Twitter limits the characters you can type, while Instagram prevents users from sharing links. Ultimately, you need to learn to adapt, especially if you discover that the influencer who's perfect for your app only works in a single social media venue.
Planning Your Budget
Any mobile app campaign requires careful budget planning. Influencer marketing beats other mobile app marketing options, though, in that it's mainly less expensive. There's a caveat, though, for not all influencer marketers charge the same rate. Prior to approaching a prospective influencer, set aside a budget that you're sure you can comfortably use for negotiation.
Choosing the Perfect Influencers
Sharing the same niche takes up only half of the equation to influencer marketing success. Other factors come into play as well. For one, you need to take the time to see if the influencer is actually as successful as he looks at first glance. Are his comments and likes really genuine? Does the content really impart value? Does the channel have a high engagement?
Arriving at the right influencers to target is easy, especially if you already know the keywords you need to use when searching. Once you see a potential channel, observe the content in greater detail. Pinpoint the strengths and weaknesses of the channel and consider how these will affect your potential campaign with this influencer.
Don't hesitate to ask for more pertinent info like channel analytics and demographics. Asking for screenshots would suffice in most cases, as these prevent tampering of any kind.
---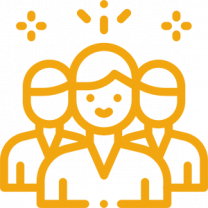 Ready to Dive Into Influencer Marketing?
Influencer Marketing is the best way to introduce your app to your preferred targeted audience and we pioneered in the field of influencer marketing. Our influencers will help your mobile apps and mobile games shine through the large pool of competitors.
---
Set Up Analytics
Analytics ensure that your campaigns can always be steered towards the direction of success. It also confirms the data that your chosen influencer imparted to you when you chose him. Make sure you track the performance of the campaign based on the data that's flowing in. Analytics provide valuable insights that can't be acquired elsewhere. Who knows? You might even discover new app success techniques because of the data you're gathering.
Work Closely with the Influencer When Creating Value-Driven Content for Marketing
Partnering with influencers is no less different from working with a business partner. Your mutual interests drive you. When conducting mobile marketing campaigns, be open to sharing your strategies with him. It also wouldn't hurt to take the extra mile in giving him suggestions for marketing.
However, you should also take note that your influencer's main strength is just that: his influence. You have to give him enough space to work his own magic. He wouldn't have gained such a massive following and credibility without it. Let him represent your brand as naturally as possible, assuming you've already familiarised him with it.
Tell Your Brand's Story
Stories always fascinate people. And telling them to your influencer and his audience would only serve to strengthen the connections you share. People nowadays can rarely keep their attention focused on a single thing. This highlights the importance of forming a direct connection with them, enriched by stories that they can empathize with.
Always Track and Optimize Your Campaigns
Campaigns need to be honed over time according to the data gathered. Rarely do initial campaigns perform well from the start, and influencer marketing for mobile apps is not an exception to this. Regular monitoring of your campaign precedes this and, thus, should be done consistently from the beginning of the campaign to its end.
Conclusion
Influencer marketing outplays other marketing methods once it's utilized and optimized to its utmost capabilities. In the end, influencers placed themselves on these pedestals because they provided value to their audience. Stick to this fact, and you'll never doubt the power of influencer marketing ever again. Of course, you should expect to give the same kind of value once people start trying out your app with the help of your influencer marketing for mobile apps efforts.