What Is Social Media Marketing and How Does It Work?
Alfred
As per the recent statistics, media platforms have about 3.03 billion active users of social with Facebook being the most widely used platform. For example, 79% of Americans using the internet use Facebook. These statistics point to the power and potential that social media platforms hold especially for digital marketing purposes for businesses and brands.
Social media marketing refers to the process of content (images, audio, video, links or text) creation, publication, and promotion on the various social media platforms that are available and popular including Facebook, Twitter, YouTube, Instagram, and Snapchat. The main purpose of social media marketing is to drive an outcome that is longed for, in terms of traffic, awareness or engagement.
Moreover, it is important to note that different marketing approaches suit different social media platforms. What's more, since social media users tend to have several social media accounts, the promotion should be carried out on several social media platforms at once.

What are the benefits of Social Media Marketing?
It is important to understand and appreciate the fact that social media and blogging are very closely related or connected. For that reason, it is important to employ both in tandem to achieve the best results possible when you are undertaking social media marketing.
It is also important to recognize that even though liking and sharing of content generate leads, analytics and metrics are what matter the most You should monitor your social media pages to see how your marketing approach is working. What is viewed the most and by whom? That way you would be able to understand how to improve your strategy. To be precise, knowing the content that stands out and loved by people will be easy to know.
I must admit digital marketing is not as easy as it may seem and it is usually among the hardest decisions that you have to make at the outset. If you target your audience appropriately then you will not encounter any issues in strategizing content that sticks. The best type of content that usually performs well includes:
How-to guides
Infographics
Q &A type of content
Reviews
Company Insights
 Tips and tricks
Industry news
Slides/PowerPoints
Press releases
Videos
It is okay if other content types do not perform as desired and you must understand that is normal. The A/B test is useful in checking the type of content that will perform best. When an A/B test is well planned and executed, it will help to enhance, in a great way, your marketing efforts and assist you to better understand your audience. Consequently, the benefits of digital marketing services include:
1. Brand and Business Uniqueness
Usually, a particular brand or business has distinct goals. Even if an existing business inspired your business, the marketing strategy your business adopts should be distinctive. Since the general purpose of digital marketing is to be able to add some essential value to your brand or business, pay close attention to quality. It is only with quality marketing that you will be able to improve your business and of course, return on investment (ROI).
2. Originality
It is wrong for companies to believe that they can compete with the biggest and most prominent brands in the world. That is because you should not build a brand that mimics another brand, originality is important for you to be successful.
There are a number of genius ideas that exist, ideas that are unique, different and new. One of them is BuzzFeed's Tasty. The idea fascinated many people and they loved it Tasty's addictive video helped Buzzfeed in a great way to establish a virtual food empire. The website managed to get 50 million fans as a result and it is a proof that when people like your content they tend to actively participate in online campaigns by sharing, commenting and liking a lot.
3. Reputation
For your digital marketing to be able to achieve desired results, it is important that your brand works very hard in terms of reputation building. If you want to build a strong and a healthy friendship with your audience then you must focus on frequent connection and interaction. You must value your customers and the best way to show that is by being active on social media and responding to any issues in a timely and satisfying manner.
Marketing of companies and brands has changed after the advent of social media marketing. Marketers have to not only look after customer demands but also prospects. Another challenging aspect of online marketing is the negative reviews that tend to affect the reputation of a brand/business. It often takes a lot of time and effort to deal to deal with negative reviews effectively, to improve or restore brand's reputation.
4. Consistency
It is important to post interesting content consistently to yield the results you desire. By being consistent, you will be able to boost engagement, your reliability and, of course, trust. If you are not consistent with the information provided, then your audience tends to get confused, which will negatively impact your brand/business.
About 43% of users of social media usually connect with your brand/business to post or raise queries and expect to receive direct responses from you. In a report published by Contently, it was established that about 66% of social media users were skeptical in regard to the use of social media in that regards. It is, therefore, important that you are as clear as possible in terms of how you can help the users. Misleading the users is not in the best interest of your brand/business and you can use sponsored content to be able to deliver the real message.
5. Cost-effective
You have to spend money to make more money. In business, you have to spend on rent, salaries and, of course, marketing among other expenses. With digital marketing, you can reduce the expenses as compared to TV advertising.
How to Determine Your Target Audience for Social Media Marketing?
The success of your online marketing strategy depends largely on you being able to target the audience that is right for your brand/business. The targeted audience should be able to establish a strong connection with your particular message and feel obliged to play a part. Consider your past customers and also think about your ideal customer to craft content that resonates with these two entities.
In the social media environment, it is essential that you take your time to consider the attitude, purchasing power and demographic information of your existing customers who buy your services and/or goods. This may involve talking with your sales team or any other employees that directly and frequently work with your customers. You will be able to know what motivates customers' purchases and why they choose your company.
---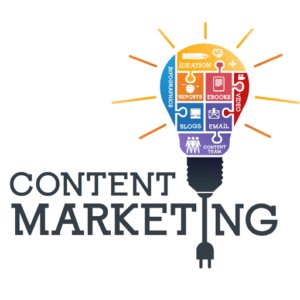 An Ultimate Guide to Content Marketing
Every business requires a good content marketing strategy to get more customers and hence improves sales. The Definitive Guide to Content Marketing from Dot Com Infoway will teach you how to execute an amazing content marketing program.
---
How to Build a Social Media Community
Building a social community is essential for the purpose of increasing brand engagement and promoting your content for free.
The first step should involve crafting great content that your audience finds interesting and feels the urge to share. It is, thus, important that you figure out the content types that your audience loves to engage with online or attracts their interest. This is a good indicator that will help you design an effective social media marketing strategy.
The second step is to accord an incentive including freebies, discounts or giveaways to encourage commenting, sharing and liking n This will increase the visibility of your content effectively.
The use of social media contests is also highly encouraged for the purpose of engaging a larger audience and building a social media community. Though the contests can either be stand-alone or be among the strategies employed in content marketing, the result will be the same, enhanced image and reputation of your brand.
Using Social Media to Influence SEO
In the online search industry, one topic that is oftenn discussed is the effect of social media on SEO. Does social media help SEO efforts? The simple and short answer is yes.
Google has indicated that social media or a social signal is not a direct or top Google ranking factor That is, even if initial communications seemed to suggest otherwise. So, even with that little disappointment, some of the ways social media can influence SEO include:
Social links can boost search rank. Facebook and Twitter pages are normally treated in the same way as other pages in the web index. Thus, if something catches the attention of people on Facebook and Twitter, it would be displayed in search engine results if it is related to your search query. Links published on social media are identified as back-links that are credible and consequently influence ranking.
Social media profiles of brands rank in top search results. If you search the name of any top brand, it's social media handles like Facebook, Twitter and Instagram will be available as top search results.
Social media platforms are somewhat like search like engines. If somebody wants to check out your company, he or she can do a simple search on Facebook, Google or Twitter to establish your online presence. For example, Facebook at present is estimated to handle more than 2 billion searches per day.
Developing a Content Marketing Strategy
A content marketing strategy is an integral part of the overall marketing process. It includes the creation and distribution of visual, written and downloadable content that is self-created. Content creation can be done in-house or outsourced, but the bottom line is that it should be great for social media to have a meaning. Without social media, your content would be hard to find.
The use of a social media calendar is advised as it will enable you to organize and program the creation and publication and of your content. Certain types of content are most suitable during certain times. Considering the time zone and audience behavior globally will improve your productivity apart from minimizing your chances of annoying your audience.
1. How do I increase engagement (e.g. likes, shares, comments)?
It is important that you are active and present on social media channels. You can interact with users through questions, mentions, and comments. All questions should be answered effectively and efficiently You should also post quality content that they will love such as visual content or even GIFs.
2. Planning and Scheduling Social Media Posts
Customers often tend to exhibit different behaviors in regards to online buying from your company By examining your social media and website analytics and performance metrics, you will be able to understand customer behavior better.
You will see that some customers may not be using social media in the course of the day and these particular customers are likely to make a purchase either in the evening or during late night hours.
It is important for you to optimize conversions and efficiently spend your advertising budget. You must recognize that the Internet is available 24/7. So, it is possible to advertise 24/7 to boost sales.
There are various tools for planning and scheduling content that are found online. Facebook and Twitter allow scheduling of posts. For example, with Facebook, you can schedule your posts as follows:
Navigate to your particular business page
Write your post
Add your links
Click the drop-down menu in the °publish'. button. There are 3 options provided: Schedule (which you are supposed to select), Backdate and Save Draft.
Enter the day and time when you would like your post to be published/posted live.
3. Track your Social Media Metrics and ROI
The importance of tracking social media metrics and ROI is to modify your marketing strategy to eliminate tactics that are not yielding results. The tracking of the right metrics will enable you to stick to your goals in the process of marketing. At the end of the day, the strategy employed by you should provide you with the relevant ROI.
4. How to Deal with Negative Social Media Reviews
Since about 82% of small businesses owners use Facebook, LinkedIn, Twitter, Instagram, Pinterest and Snapchat, it is important to maintain a positive online reputation. An engaging online presence will keep the customers interested in your brand and promote sales.
You should not be a jerk when responding to negative review/s. A good business owner deals with negative comments/reviews head-on and accepts mistakes. by doing the right thing – fixing them.
Tips for Creating a Successful Social Media Marketing Strategy
Align goals for digital marketing with those of the company to solve challenges.
Extend participation in your company.
Focus on the right platforms that can add value to your business/brand.
Create high-quality content that is engaging.
Identify new opportunities for your business.
Keep your customers engaged, never ignore them.
Analyze your data to be able to enhance your efforts if the situation warrants. This will help you determine what approach is working and what needs improvement.
Related Articles: