In-App Purchases Strategies for App Monetization Including Game Apps
Venkatesh C.R
Effective in-app purchases strategies pave the way to coveted benefits for app owners like better exposure for their app, enhanced brand loyalty, and other perks of the freemium model. Ask any mobile app marketing agency, and they'll say in a heartbeat that in-app purchases alone can drive an app's success. And it's not just because you're basically offering your app for free.
Read on to know more about this monetization method as a whole, its relevance in the mobile industry, and the best strategies at present.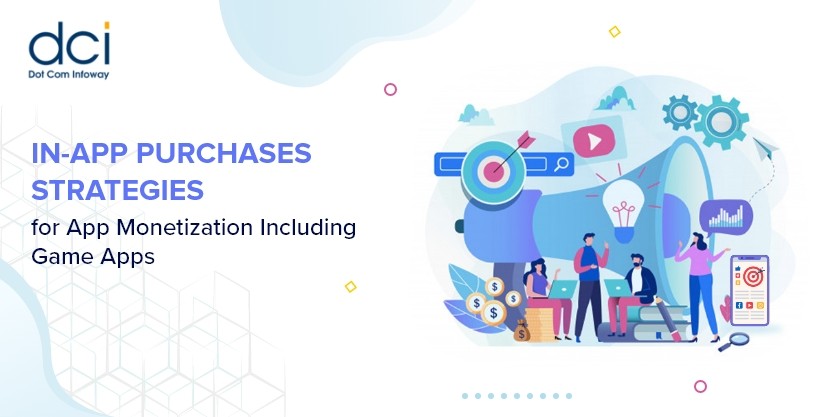 What Is In-App Purchase?
Shortened as IAP in mobile circles, an in-app purchase is pretty much termed straightforwardly in that it's any purchase made by a user while using the app. What is he or she paying for most of the time? Depending on the type of the app, these could be for premium features, extra actions, or functions. 
If it's a game, they're more than likely paying for things that will give them a competitive edge like items and equipment. Others may just buy items purely for just their aesthetic appeal or perceived prestige. Some apps may even allow users to buy their way to progressing through levels. 
Of course, when planning in-app purchases strategies, you have to pay attention to vital IAP Metrics. Start with these four:
Daily Active Users

Customer Lifetime Value

Conversion Rate

Average Revenue Per Paying User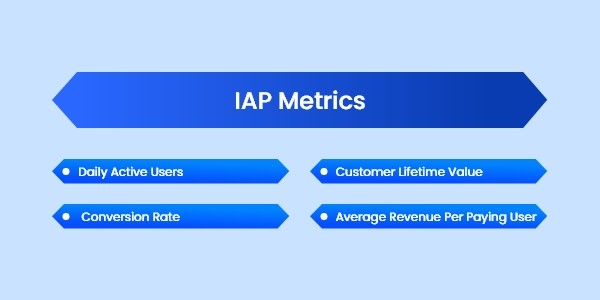 If you want to know how to increase in-app purchases, it's equally important to learn how each type works.
Types of In-App Purchases
These are the four main types of in-app purchases:
Auto-Renewable Subscriptions
These are subscriptions that users avail of in order to enjoy premium features or other exclusive content that the app happens to offer. Of course, these subscriptions are unique in that they automatically renew themselves unless the user chooses to cancel the subscription.
One popular game with this type of IAP is My Café's Elite Resident subscription. Another is Minecraft's Realms subscription, which has the option of being made into a recurring one.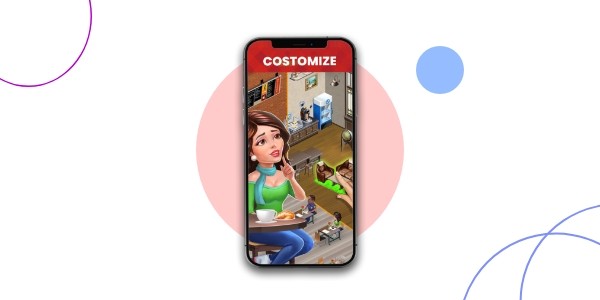 Nonrenewing Subscriptions
These are limited-time subscriptions, usually, monthly, that type of game apps offer to users who are looking to gain a premium advantage, aesthetic or competitive, over other users. The only difference from their auto-renewing counterparts is that these subscriptions should be renewed manually. 
The best example of this type of IAP is Clash of Clan's Gold Pass and Genshin Impact's Blessing of the Welkin Moon.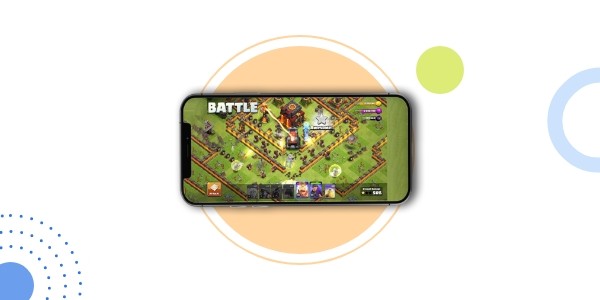 As its name readily suggests, these are IAPs made by players that disappear once used. Usually, they're meant to give the player a boost in-game to gain an advantage or even sell to other players. 
Candy Crush's success was mainly rooted in this type of IAP model. They allowed users to purchase items that boost their score or restore their moves, etc. The same goes for Clash of Clans's $5 Pile of Gems offer.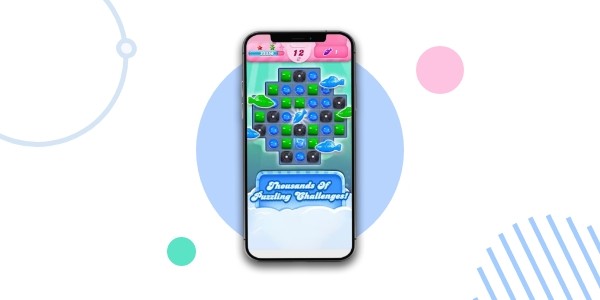 You pay for something more permanent if the game offers this type of IAP. Samples include premium equipment, cosmetic items, newer levels, and other content that you can always access once you've paid for it. 
Top games with in-app purchases of this kind include the characters you can unlock at Star Wars: Galaxy of Heroes.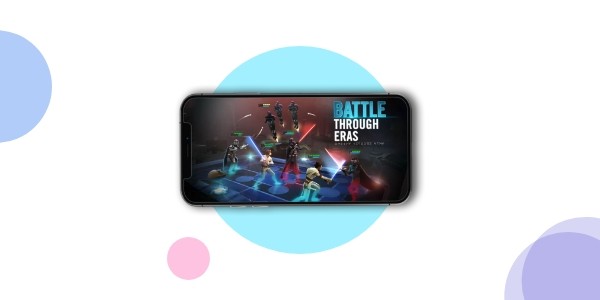 Why IAP On Its Own Can Already Drive Your App Monetization Campaign's Success
In order to underscore the importance of adopting the right in-app purchases strategies and realize the value of IAP as a whole, we need to place emphasis on the proven benefits it has given to app owners. 
For one, because your game essentially remains free-to-play. If you want to increase app downloads, a handful of people, casual gamers or pro gamers alike, would immediately find that quality appealing. These are the other reasons why:
Provides you with plenty of freedom to choose which premium content to offer.

Gives you the opportunity to ask and deliver to players exclusive features and perks they may want in-game.

Allows you to easily engage the community from prelaunch app marketing activities and beyond. 

Encourages user trust and loyalty.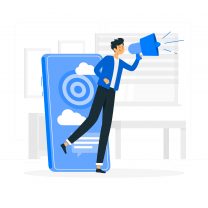 Do You Want to Monetize Your Mobile App?
Get Mobile App Monetization services from Dot Com Infoway which is one of the top mobile app marketing agencies in the world. Our expert mobile app marketers help you from market research to monetization services.
Proven Strategies You Should Be Doing
Many successful companies and app owners can vouch for the following in-app purchases strategies. We highly suggest you take inspiration from them when thinking of in-app purchase ideas of your own. 
1. Personalize
The more unique and user-centric the content you offer are, the better. The same goes for the push notifications and recommendations you send them. This takes researching user demographics, behavior, the best times to send notifications, and the localities they are in. 
2. Prioritize Innovation
ASO services can't agree more with this. You have to offer something different, and there's really no other way to do that other than innovating. Find ways for your users to get the most convenience when interacting with your app, making a purchase included. 
One of the ways some apps innovate is by, for example, integrating social platforms into their apps. This way, it won't be hard for gamers to engage with the following they've already built in them. 
3. Conduct Triggered Campaigns
Triggered messages help you send messages at the most ideal times. For instance, if they've just watched a video or left items in the cart for an X period of time, you can automatically send them reminders to watch another video or be notified of the abandoned cart. 
These kinds of campaigns will benefit just as much in personalizing your messaging. This takes analyzing the user journey when making any kind of in-game IAP.  
4. Send High-Value In-App Messages
In-app messages enjoy the highest open rates because they're viewed by users who are presently using the app. In games, your messages can be about encouraging healthy competition, which in turn, will convince players to make an IAP. Build hype, in short.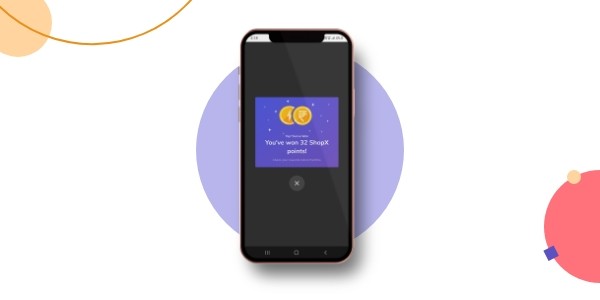 Don't underestimate the power of showcasing rewards, limited-time discounts, and highlighting the achievements of your players, too.
5. Time Your Push Notifications
Know the best time and dates to send your push notifications, based on what you've gleaned from your analysis of your audience's purchasing behavior. In most games, noon to early afternoon and early evening is usually the recommended times to send notifications so they'll receive the most user engagement.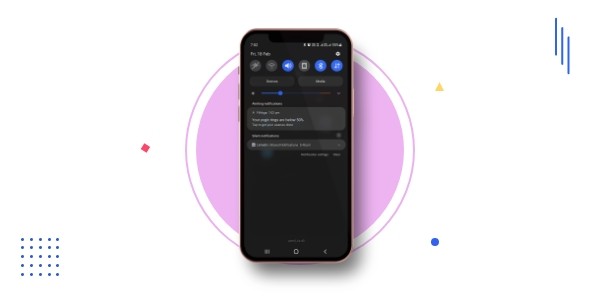 6. Be Persistent and Patient with Follow-ups
But never to the point of becoming intrusive and annoying. Successful in-app install campaigns are characterized by marketers who know how and when to send follow-ups. Cart abandonment may be high on mobile (sometimes topping at 97%), following up may remedy that to a certain degree by simply not giving up on users who abandon their carts.
7. Consider Time-Sensitive Offers
The best mobile game marketing agency will always stand behind this practice because they very well know the sense of urgency these offers bring about. Of course, the offer has to be equally (or doubly) attractive to your players. This, again, underlines the importance of knowing your target audience and openly communicating with them constantly.
Conclusion
In-app purchase marketing has only become more sophisticated over time and, given what present In-app purchase statistics show, this will only continue. It's not a tough nut to crack if you know what you're doing and the direction you need to go to. We hope that the information we shared here has contributed to that.