Infographic: 6 Steps to Build a Successful Offshore App Development Team
Raja
App development is a difficult process as it involves a lot of technical stuff, communication barrier, cost & deadline issues. To avoid going through the hassles behind the creation process like coding, most companies prefer outsourcing the app development process to dedicated developers. By doing this, businesses get to enjoy many benefits ranging from reduction of the lag time to get a good package of expertise and experience. Whatmore is that you have access to standard plug and play features since an experienced and dedicated app development team will only create unique and standard products. Having looked at the outsourcing slats benefits that you can enjoy by outsourcing your app development, here are the 6 steps to building a successful offshore mobile app development team.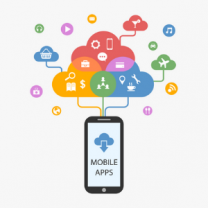 Looking for Offshore App Development Team?
Hire our Remote team of App Developers to build your high quality app solution at affordable price. Drive better results with our robust offshore app development services.
---
What Is an Offshore Development Team?
The offshore team business model is an agreement that exists between a client and a service provider, where the service provider procures the services of professional software developers for the client on a long-term basis. Hiring dedicated developers solve the problem of the complexity involved in developing apps in-house.
"In 2018, the global outsourcing market amounted up to $85.6 billion"
Why Do Companies Outsource?
78% of business owners across the globe are satisfied with their outsourcing partner
59% to reduce or control cost
31% to improve service quality
28% to take help from talented professionals
37% to increase the amount of work to outsource for application development
Steps To Building A High Performing Offshore Development Team
Building a successful offshore team can be very beneficial for any product company or tech startups. Here are some advantages of having offshore development center.
Do Pre-Screening for a Better Company
Explore Possible Business Models
Get a Suitable Communication System
Set Delivery Deadlines
Analyze the Team's Problem-Solving Skills
Use of Proper Tools & Documentation
Average Hourly Offshore Development Rates
Asia $20 – $40
Eastern Europe $20 – $50
United Kingdom $70 – $120
United States $100 – $170
What is outsourced?
70.1% – to build new & exciting things
44.1% – to improve an existing application
Are you ready to develop Mobile Apps? or Need any Clarification? Get Mobile App Consultation Services from us.