What the Advent of iOS 14 Means for ASO?
Raja
September 16, 2020 marks the exact date that iOS 14, the latest update to the iPhone's operating system, was released. It heralds a very significant change in how we perform ASO since the bulk of the update — despite ushering in new all-around features — specifically dealt with the App Store.
As in other updates of this nature in the past, it's only right to assume that the iOS 14 will have a big effect on not only app visibility but conversion rates as well. Considering the tremendous wave that it will produce, it's only right for you, as an mobile app developers, to keep yourself abreast of these changes. And, mind you, they are as many as they are impactful.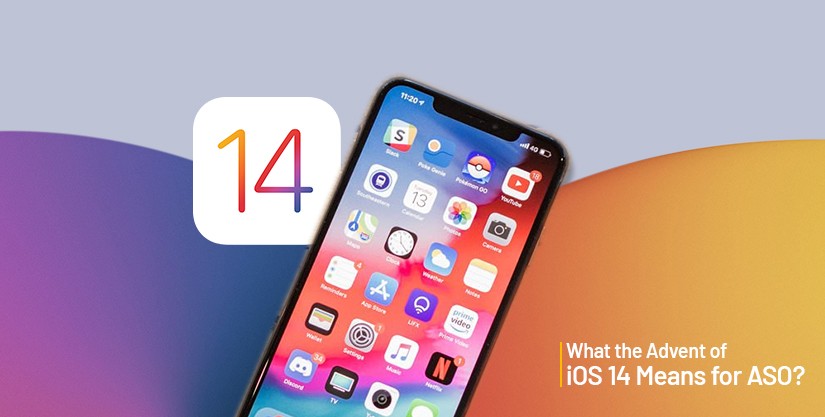 Charting the Impact of iOS 14 on ASO
To truly get a complete grasp of how iOS 14 will change ASO, we need to look out the nature of the said revisions and additions, each of them individually. How exactly will they affect important factors like app visibility and conversion rates? The following list, which attempts to outline that effect, should provide you with the necessary insights.
1. The Product/Details Page Has Been Altered to Include Additional App Information
What was once a small window that provided a fleeting glance into an app's general functionalities has now been expanded to accommodate more information that includes the developer, the app's size and language, and, for mobile games, controller compatibility. This is obviously a boon for developers and users alike as it means additional exposure to the former and time-saving for the latter.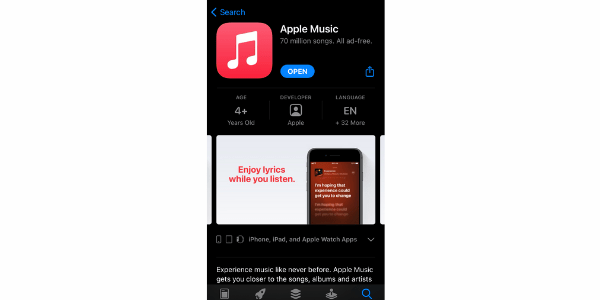 2. Editorial Collections Are Now Visible in the App Store Search Results
This is obviously another benefit for discoverability and visibility. Now that Editorial Collections figure in search results, traffic and downloads for most apps, especially the ones that frequently make an appearance in the curated lists, will only increase.
These lists are designed in such a way that users won't have a hard time going through everything included in them, and they only need to tap once to begin downloading what caught their fancy. This eliminates the need to go to the app's listing and saves more time and effort.

3. Misspelled Search Terms Are Now Autocorrected
Keywords and how they are typed or used in searches are central to App Store Optimization services. Now that incorrect search terms are subject to auto-correction, it most likely spells the end for keyword strategies that also optimize for misspellings to gain search impressions.
It might seem like a relatively mundane change. But for those who optimized for misspelled keywords that happen to have high-volume traffic, this could mean sacrificing a big cut of the usual organic traffic they enjoyed. It's not all or nothing, though, as metadata remains relatively untouched by this specific change — meaning you can still target the misspelled words through them.

4. App Clips Afford Users with a More In-depth Preview of Your App
The introduction of App Clips is another noteworthy addition that comes with iOS 14 by virtue of the way it allows users to try your app out without downloading it. Basically, App Clips function as a snippet of the actual app once it's running. They can interact and engage with it, giving your app unprecedented promotion opportunities, which can greatly influence downloads and exposure. You can, after all, directly underscore the app's value with the help of these "deeper" demonstrations.
How are App Clips displayed? Oftentimes, they are triggered when users scan QR codes, in the Safari app and IMessage, and when they use NFC tags. The icing on the cake is that these App Clips also allows users to download the app directly through them.

5. Privacy Transparency Is Now of Utmost Importance
In the app details page, users will now be provided with a summary of how the app handles its users' privacy. This is complemented further by new features like the appearance of a yellow recording sign in the upper right-hand corner of the screen, which basically means the app is currently using the device's camera or microphone.
How is this related to ASO? Well, for one, this is a significant sign that apps that take great care in handling their users' privacy and how they are informing them about it might be looked at more favorably and will, thus, be rewarded with higher positions for keywords — if not now, but most probably in the near future.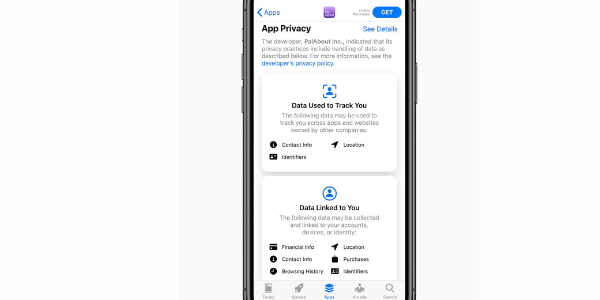 ---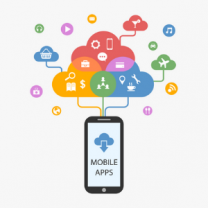 Need Help with Your Mobile App Marketing?
Talk to our experts! We are an award-winning marketing agency with 10+ years of experience in promoting mobile apps
---
6. Developers Are Now Required to Ask for Users' Consent Before Tracking Their Data
Pop-up messages will now appear in-app asking users whether they'll agree to have their advertising data or not. This is the update that has caused a lot of negative feedback from advertisers and major platforms like Facebook since any kind of opting out from tracking by users means advertising will be even more a pain from now on. After all, it basically renders user acquisition via behavioral targeting or retargeting impossible.
Indeed, this change definitely takes a toll on monetization and user acquisition and is a step back from the personalized advertising that seemed to be set to become the norm in the past. Basically, it leaves advertisers with no other choice but to look elsewhere to invest their resources in just to maintain a steady stream of traffic.
In this case, it's in the essential factors like the app details page, metadata A/B testing, predictive modeling, and App Store data, especially when attempting to glean insights about how their users behave to raise conversion rates.
Brace Yourself for an Algorithm Update
While this might not be directly connected to the permanent ASO changes brought about by the iOS 14, the possibility of a major algorithm update occurring as a result of its implementation should also be taken into account.
But since large shifts in search result positions tend to happen after an OS update, you should also anticipate it as well since it will undoubtedly impact most of the keywords you are targeting. Being prepared for it only allows you to make timely decisions and actions that can help your app avoid any prolonged dips in traffic and downloads.
Conclusion
It wouldn't be farfetched to say that the iOS 14 brings way more pros than cons, especially if we look at the big picture. This rings true in the novel ways in which app promotion can be done via App Clips and Editorial Collections; the fact that these elements appear in the search results or within the Safari app itself means better overall exposure for the majority of apps in the App Store.
Nonetheless, there are admittedly glaring downsides, too, for which you should start modifying your ASO strategies to maintain the traffic and download volume you enjoyed before. Best Mobile app marketing agencies would probably says the same.
Related Articles: