Google Ad Grants Management
Get maximum online exposure for your nonprofit
DCI's Google Ad Grants Management service has been specially designed to provide NGOs, charities and other eligible organizations with the support they require to make the most of their Google Grants. We specialize in pay per click (PPC) management and optimization for Google Ad Grants campaigns, which can help a nonprofit like yours with the online boost it needs to increase volunteer support, reach a larger audience and increase its fund raising efforts.
The Google Ad Grants program offers eligible organizations up to $10,000 (approximately Rs. 6,00,000) per month for free AdWords advertising. We are a Google Partner company and our team of search marketing professionals have years of experience in helping nonprofits secure grant support, and in devising, creating and managing AdWords campaigns of varying budgets. If you have already secured your grant, but are not seeing desired results, we have the expertise required to effectively extend your reach across the Web and help you connect with new online supporters.
DCI understands the challenges faced by nonprofits, and can lend a helping hand in promoting your initiatives online. Contact us now to take advantage of this opportunity!

Application & Account Setup
We can take you through the application process, help you secure the grant, and set up your AdWords account.

Consultation
We offer guidance in utilizing your grant in the best way possible so that your nonprofit gains maximum exposure online.

Campaign Management & Optimization
Looking to maximize the potential of your Google Ad Grants campaign? We help you define what you want to get out of your advertising, and build a campaign around these goals.

Google Grantspro Account
If your campaign meets a certain performance level, we could help you upgrade your standard Google Ad Grants account to Grantspro, which will increase your monthly budget in free AdWords advertising.
Why Google Grants?
There are about 3 billion searches a day on Google.
Google Grants has the potential of driving 10,000 to 40,000 new visitors to your website each month.
Nonprofits like UNICEF use Google Grants to fund their Google AdWords.
Google Grants helps in increasing online donations, newsletter sign-ups, and volunteer registrations.
Start your campaign in 24 hours
It was through our association with DCI that we first heard about the Google Grants program. DCI's PPC managers helped us with creating an AdWords account, completing and submitting our application, and managing our PPC campaign. In recent months, our visitor traffic has increased significantly; we have had a lot more donors coming forward to help us, and volunteers from far and wide reaching out to support our cause. We are very happy to have chosen them as our Google Grants partner!
EKAM Foundation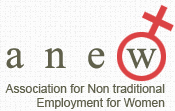 ANEW benefited in just a few hours after DCI integrated the Google Grants program with our website. This has given us a lot of visibility and exposure. Ever since then, we have been receiving requests from other states and countries for information about us, and partnership offers from organizations that look for genuine women-centric vocational training programs in India.
Thanks to DCI for believing in our cause and supporting us!
ANEW