9 Mobile App User Engagement Strategies for Concrete Results in 2023
Venkatesh C.R
App user engagement arguably forms part of the "Golden Quartet" of effective app marketing, which includes user acquisition, app discovery, and monetization. As any mobile app marketing agency will say, focusing on mobile app user engagement strategies is equivalent to providing that much-needed attention to long-term success.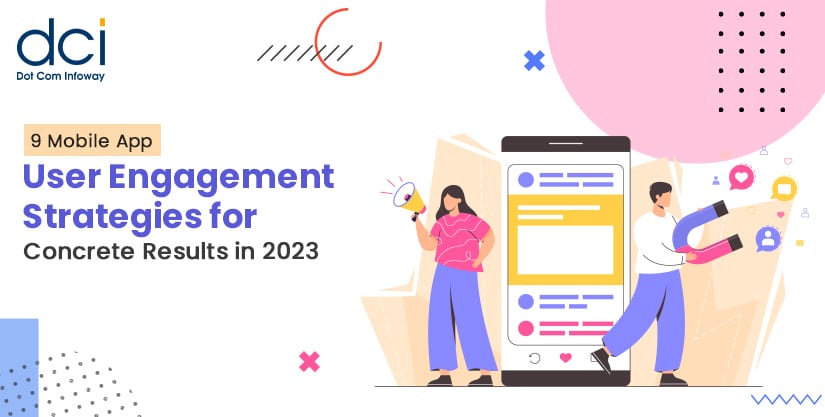 Why Mobile App User Engagement Is At the Heart of App Marketing?
As in any business, it's never enough (and wise) to just consistently rely on acquiring new customers. Loyal customers are a good metric for growth and increased revenue, and it's safe to say that this applies to mobile app metrics, too. 
Savvy app marketers tweak their mobile app user engagement strategies almost on a yearly basis because they're well aware of its impacts such as:
Increasing user retention that leads to a desirably lower uninstallation rate.

Boosting brand awareness and loyalty, which only leads to supplemental benefits such as word-of-mouth advertising and a larger overall user base.

Collecting invaluable data that can be crucial for improving user experience.

Acquiring much-needed feedback that opens up opportunities to boost transparency and improve key app weaknesses. 

Doubling or tripling (if not more) app revenue. 
Of course, a higher mobile app retention inevitably signals to the app store algorithm that your app is killing it. It, in turn, will be rewarded with a higher position in search results. 
Moreover, if you're an app marketer, it's simply hard to ignore these app engagement statistics: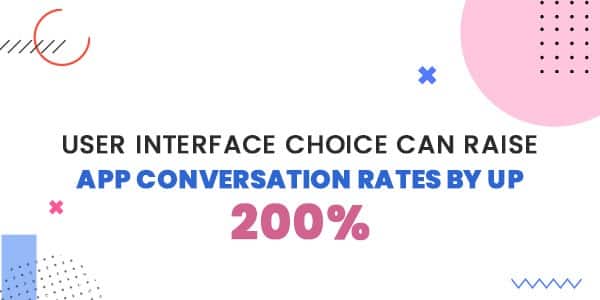 1:2 apps get uninstalled within the first-month post-download.

The average retention rate for apps regardless of the category is over 25% within the first day. This falls to a little below 6% by the 30th day. 

User interface choice can raise app conversation rates by up 200%. 
App User Engagement Metrics You Should Be Focusing On
Before you even learn how to increase mobile app user engagement, you should already have a good inkling of which metrics you need to keep in mind. More or less, they shape the mobile app user engagement strategies you need to do, so you won't lose direction as your campaign progresses. 
Retention Rate
Reflects the number of users returning to your app relative to how many are doing the exact opposite (i.e. not launching or uninstalling altogether). This accounts for the total number of users that launches the app in a specific time frame since installation. 
Apps in the News category continue to enjoy the highest retention rate at 11.3% in the third quarter of 2022. 
Active Users
Typically refers to the tally of total users that engage with an app in a specific duration and time frame. This can be sub-categorized into Daily Active Users and Monthly Active Users, which reveal how many users engaged with your app in a 24-hour or 30-day period, respectively. 
Churn Rate
The churn rate tells you the exact number of users leaving your app or letting go of a paid subscription. It may reveal crucial problems such as poor UX, in-app issues, or subpar overall performance.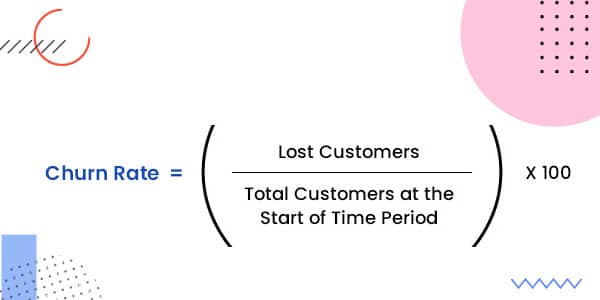 Did you know that churn rates continue to be highest at 24% and 25%, respectively, in the retail and financial/credit industries?
Session Length
How long does the average user use your app? It's often quantified by taking note of the exact usage duration from the moment the user opened the app to the specific time when he or she closed it. 
Session length for hyper-casual gaming apps has been found to be the longest out of all other genres with an average of 18.78 minutes according to a 2020 study. 
Session Frequency
How often do your users engage with your app as revealed by time spent for every session? This time frame can be tracked in either weeks or months, revealing how regularly (or seldomly) users engage with your app. 
Screen Views
Tells you the exact content that receives the most and least views in your app. This greatly aids in improving navigation.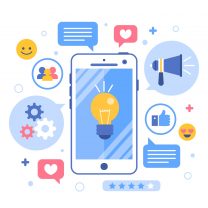 Engage Your Users & Increases App Revenue
Increase your app retention rate & conversions with our mobile app marketing services including effective mobile engagement strategies & powerful tool assistance. Work together with Dot Com Infoway, Retain your customer in a short period.
Time Spent In-App
Shows you how much time a user spends in the app. Of course, a longer time spent is indicative of higher engagement (i.e. the user sees value in what the app offers). This can be further dissected into other sub-metrics like time spent for every session or a variation of the same metric that accounts for a specific time frame. 
These metrics have been an integral part of mobile app market research for years now and for a good reason. Social and communication apps continue to enjoy the largest slice of time spent in-app at 70%. 
Conversion Rate
An App Store optimization agency will inevitably have this as a main goal, as it reflects the number of users who turn into either subscribers or paying customers, based on the nature of your app and its niche.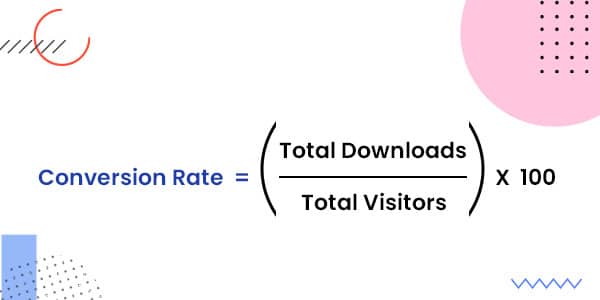 If you want to monetize your app properly, you really can't forgo this metric. What's good is that there's a marginal difference of just 2% in the average conversion rates of App Store (31%) and Play Store (33%) apps. 
Now that we're aware of mobile app engagement metrics, it's time to dive into the actual mobile app user engagement strategies you should be planning and doing going forward.
How do you drive engagement on apps based on these metrics, though? Continue reading to find out!
The Best App User Engagement Strategies
Focus on a Flawless User Experience
First impressions and how they're going to interact with your app are connected to UX, it's an aspect that you simply can't settle for "just okay". This also covers how quickly your app loads, how it delivers its features, a smooth onboarding process from end-to-end as well as vital aesthetic factors that affect overall engagement. 
Prioritize Personalization
Along with innovation and timing push notifications, personalization has been a consistent part of in-app purchases strategies. The role it plays in user engagement can't be denied as well since the two are connected. 
It involves delivering what users actually want via key features. Be sure to tailor your push notifications, pop-ups, dialog boxes, and in-app messages according to their preferences.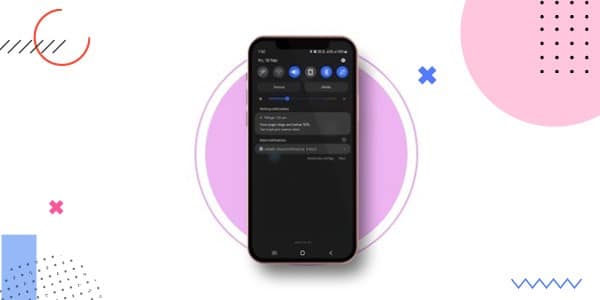 Offer discounts based on them as well, and don't forget to integrate location-based personalization, too. 
Allow Customized App Permissions
Users want to be able to have a strong measure of control over what personal information they share. The point is, don't ask for anything other than the bare minimum of what's necessary. 
They'll likely only leave once you disclose just how much information you'll be getting. 
Follow & Take Inspiration from the Latest Trends
Take a look at chatbot integration and AR-based visualization in particular, which have delivered powerful results to apps based on customer service, retail, travel, e-commerce, and education, among others. 

Capitalize on App Gamification
How do you increase user engagement for today's majority of app users? Bring the fun through rewards, points, and badges!
You can even integrate mini-games and competitive activities that give users a sense of satisfaction just by participating and/or winning in them. 
Create Engaging Social Experiences
Giving a social touch to apps fulfills an innate desire for most users to take part in a community. These can be done by simply adding challenges or having a dedicated forum for your app. 

Send (High-Value) Emails
Send welcome emails detailing the key and overlooked features of your app. While you're at it, lay out your app's future plans to them. 
To those users who are about to churn, assure them that you'll remedy the specific issue they had with your app, assuming you already know it. 
Conduct Regular Updates
This is one of your primary long-term goals to ensure your app will continue to enjoy success. Constant optimization only safeguards it from possible stumbling blocks along the way. 
Practice Retargeting
This has been a constant part of mobile app ad campaign management simply because it has turned campaigns around. To retarget is to not give up and affirm your willingness to deliver much better solutions and a more user-centric approach.
Conclusion
Of course, it's never enough to just know how to retain users on the app. You actually have to put them into practice and stay consistent and dedicated. Plenty of these strategies evidently emphasize the importance of not being static, staying on top of your data, and, more importantly, knowing your target audience better. 
Such a mindset is an essential ingredient, especially if we take a closer look at the essence of the do's & don'ts of mobile app marketing.