CRM vs Marketing Automation: Know the Key Differences & Benefits
Venkatesh C.R
If you decide to work with a Digital Marketing Agency nowadays, chances are, they'll have solid solutions for both CRM (customer relationship management) and marketing automation. Both appear to be similar and are arguably impactful, hence, they're often pitted against one another via numerous CRM vs marketing automation discussions online. 
Ultimately, we can trace it back to the broader conflict between traditional marketing vs digital marketing. Given the waves the latter is making, these discussions are only bound to continue. We've shared our own take through this detailed comparison.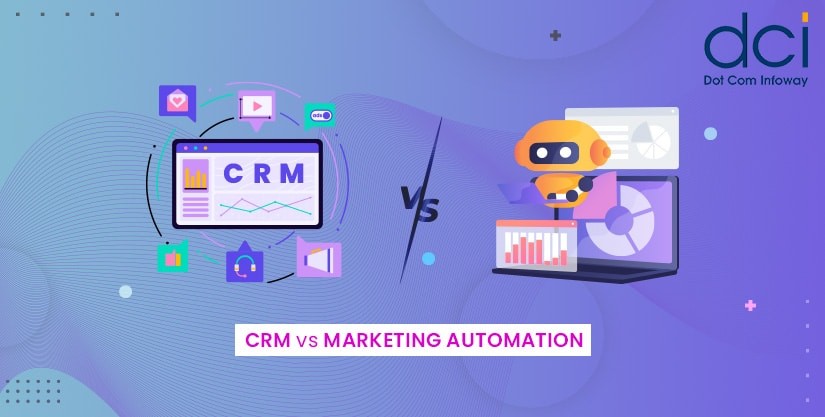 What Is a CRM?
As the term "customer relationship management" readily implies, CRM software helps you keep track of the said relationship with your audience. It helps you to manage sales by keeping records of all sales-related interactions done with your customers through every available medium like email, phone, and text, to cite a few.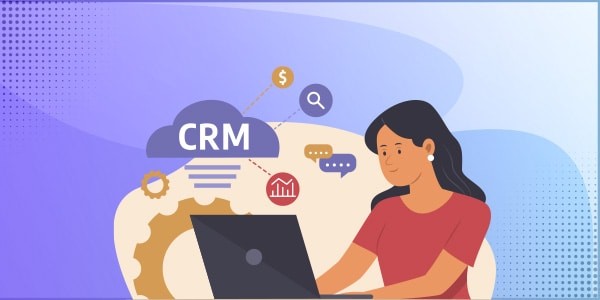 That being said, it's closely related to an important metric, namely, customer lifetime value and other re-engagement factors. It also focuses more on sales rather than marketing. 
CRM automation tools vary. They include workflow automation or automation solutions focused on syncing data, re-engaging customers, invoicing, drip campaigns, sending notifications, etc. These are why a lot of people are quick to become confused regarding the difference between CRM and marketing automation. 
How a CRM Helps Businesses?
Coordinates Sales and Marketing Departments

The recipe for success often lies in both departments seamlessly and synergistically working together. It's often hard to, for example, coordinate the two when performing actions based on a specific customer's sales funnel. A CRM reduces that difficulty.

Paves the Way for Better Collaboration

With the ability to keep a record of interactions, communications, and other vital notes, it becomes easier to collaborate with each other. Cloud-based solutions are able to guarantee this, in particular, making data highly accessible to every team member whenever it's needed.

Boosts Ability To Send Targeted Messages Based on the Customer Journey

Targeted messages have an infinitely higher chance to convert customers. A CRM helps you figure out the exact times to send them, depending on the customer's current position in the sales funnel.

Maintains Personalized Communication

Personalized communication puts customers first and foremost, and this priority is almost always immediately felt. With a CRM's ability to help you collect and store data regarding your target audience and industry, crafting personalized messages will be less complicated. 

This aspect can be applied to pivotal promotional strategies like email marketing & social media marketing.

Allows You To Conduct Proactive Outreach

CRM is all about eliminating steps for the customer and making him or her feel valued. With the notifications you can receive regarding, for example, an upcoming account expiration, scheduled calls, or even something as personal as a birthday, your customer service and sales team will be able to promptly act on them

This is common practice in CRM with email marketing.
Here are some awesome stats tied to CRM success:
The CRM market grows 12% yearly. 

CRM software improves sales by close to 30%. 

Social-focused CRM systems can boost user retention by 27%. 

Better data acquired with the aid of CRM systems reduce the sales cycle by up to 14%
The Right Time To Invest in a CRM
Before you decide to dive into the best CRM and marketing automation for small businesses, it's important to reflect first on whether your business really needs either one and whether it's actually the most ideal time to invest in them. 
Let's first tackle the tell-tale signs you need to pinpoint that pretty much scream, "You should definitely start considering a CRM solution".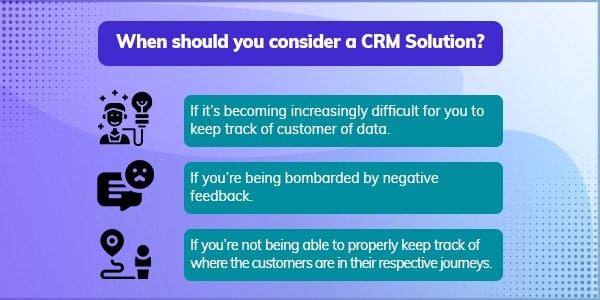 If it's becoming increasingly difficult for you to keep track of customer of data.

If you're being bombarded by negative feedback.

If you're not being able to properly keep track of where the customers are in their respective journeys.
---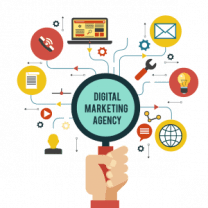 Increase your Sales Volume with Efficient Automation!
By using the appropriate technology, Dot Com Infoway will aid & streamline the optimization of your marketing procedures that results in remarkable revenue growth.
---
What Is Marketing Automation Software?
Marketing automation encompasses tools that let you market on all the applicable platforms at once. These can be thru SMS, email, and social media.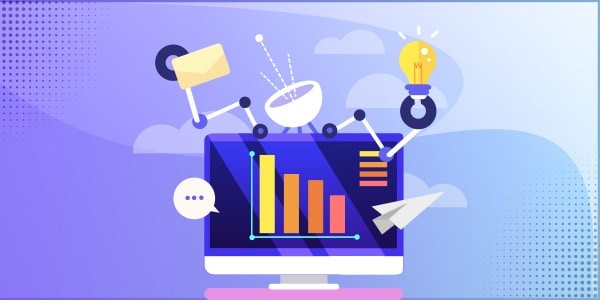 Since it's focused on marketing, it's more concerned with being able to properly set up campaigns. The ability to conduct hassle-free data management allows these campaigns to be consistently data-driven. It also lends a lot to audience segmentation that helps in delivering highly targeted messages at the right times, too. 
Marketing automation steps, of course, also include forgoing manual effort involved in the usually repetitive marketing tasks. Examples include follow-up emails, email drips, smart personalization, posting on socials, etc. 
On the whole, there are areas where CRM and marketing automation overlap, so it's hard to fault people who tirelessly ask, "What is the difference between CRM and marketing automation?"
What Marketing Automation Brings to the Business Table?
Designed To Promote Audience Segmentation

Your customers can only share so much similar traits and behave uniformly. It's vital to be able to know how to separate them based on their uniqueness. Marketing automation companies offer solutions that lend to making segmentation a whole lot easier for you.

Directly Boosts Sales-Focused Lead Generation

Lead generation without a care for quality proves to be futile time and time again. And, your sales team can only do so much. With the right marketing automation platforms, they'll be able to better perform their magic in this regard, particularly, being able to hook the leads that are actually worth pursuing. 

Focuses on Improving Customer Communication

Communication will always be a key part of marketing. However, it can be hard to reach out to them if you don't have the exact information about what they need, their wants, and their demands to guide you. Marketing automation integration helps you overcome this obstacle. 

This evidently proves that despite the CRM vs marketing automation arguments we encounter online, both solutions realize the inherent value of communication.

Provides the Ability To Automate Emails Guided by Customer Behavior

This is one of the true wonders of email marketing services infused with marketing automation as it's often close to impossible to send triggered emails at the right moments they're needed (i.e. when the customer will likely convert).

You won't need to time or even exert extra effort just to make sure that the correct email is reaching them based on their position on the sales funnel.

Boosts Efficiency

This should be fairly obvious since this is almost always a ready perk that can be derived from any form of automation. With all its features considered, marketing automation is no different. 
Here are a few head-turning stats related to marketing automation use:
72% of successful companies use some form of marketing automation. 

65% of marketers automate their email campaigns. 

Close to 50% of companies praise its time-saving perks and ability to personalize communication.
When Should You Turn to Marketing Automation?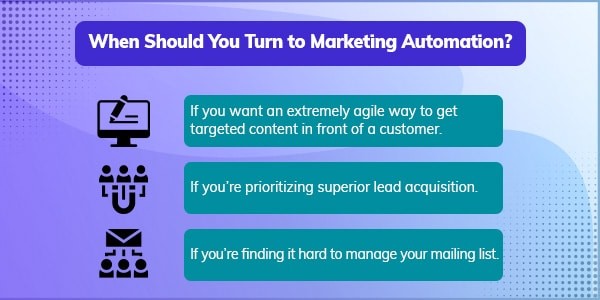 If you want an extremely agile way to get targeted content in front of a customer.

If you're prioritizing superior lead acquisition. 

If you're finding it hard to manage your mailing list. 
Here's a Comparison Table for a Better Overview
The below image provides the best evidence of the synergistic relationship between marketing automation and CRM software. The former takes care of lead acquisition and nurturing (i.e. the marketing side), while the latter imparts the necessary continuity that will lead to conversions (i.e. the sales side).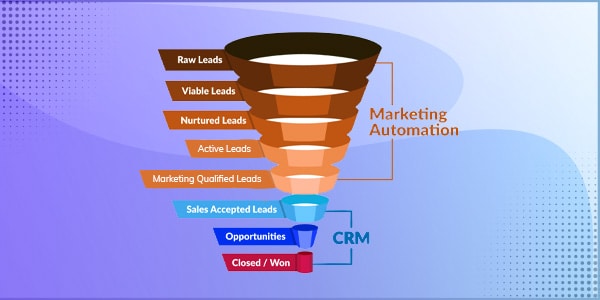 This table highlights the differences and similarities between CRM and marketing automation:
Solution
Main Features
Business Objective

CRM

Create tasks

Forecast sales

Conduct reporting on sales process

Manage opportunities

Manage accounts

Sales tracking based on customer's position on pipeline

Improving sales team performance

Prioritizing customer relationship

Boost sales productivity

Marketing Automation

Lead acquisition and engagement

Email marketing

Creating campaign and ROI reports

Making social media posts

Grading lead value

Focusing on generating high-quality leads

Analyzing how marketing is impacting ROI

Boosting marketing and sales workflow

Honing campaigns further

Delivering deals and targeted content agilely through the pipeline
Conclusion
The CRM vs marketing automation topic is bound to gain more traction in the future as we see real-time results and success stories pour in from various niches and industries that are presently enjoying the advantages of the two. Enterprise mobility solutions and the ability to automate your business both lead to optimizing costs, processes and productivity, after all.