The Evolution of AI in Mobile App Development: Current Trends & Future Possibilities
Venkatesh C.R
AI has been making gigantic waves in almost any primary industry worldwide. That's not an understatement. We only need to look at the impact of AI in Mobile App Development to see that removing it from the field would be akin to shooting ourselves in the foot. 
Nowadays, we're quick to associate it with ChatGPT, which provides smart assistance in coding, decision-making, brainstorming, and numerous other wizardries. But, as a present-day AI Services  provider would without a doubt say, that barely scratches the surface of how artificial intelligence is changing mobile app development. 
Read on to know why.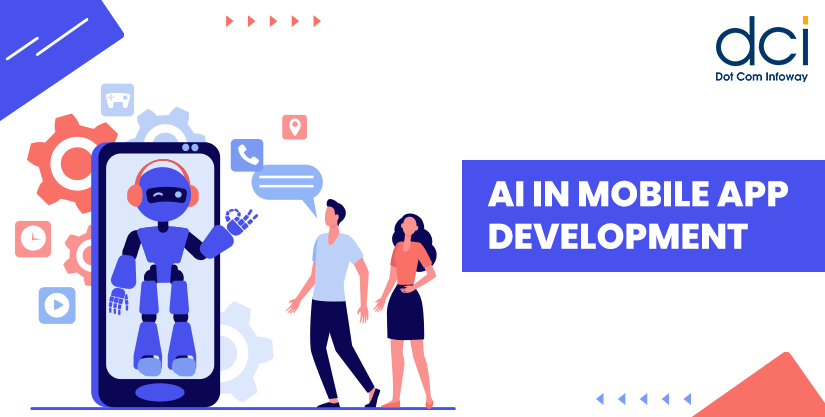 Highlighting AI's Contributions to Mobile App Development
If you want to get a satisfactory answer to the question, "How Artificial Intelligence Is Transforming Mobile App Development?" look no further than these six:
Facial Recognition
This technology has been largely AI-driven from the get-go as evidenced by the intricate connection between AI & IoT. It's been used to accurately identify individuals in real-time via videos and images. As such, it has seen robust utilization in security systems and advertising, despite privacy issues. 
Search Engines on Mobile Phones
AI has always been tied to personalization as well. In the context of search results, it can be used to deliver personalized search results based on preferences and, as a whole, improve the relevance and accuracy of search results. 
Smart Camera Apps
Undoubtedly, if you want to see how AI in Mobile App Development works to the fullest of the technology's capabilities, you only need to look at AI-powered camera apps that enhance photo and video quality, identify specific elements (e.g. people, objects, scenes, etc.), and incorporate facial recognition.

Emotion Recognition
The evolution of AI in mobile app development could not be more apparent in its ability to identify and analyze a person's emotional state. It can detect subtleties in facial expression and tone. Already, it's being applied to healthcare and security.
Real-Time Translation
Another unprecedented capability that AI in mobile apps can prove is the quick translation of both written and spoken language in real-time. You can just imagine how this feature fits chatbots and virtual assistants like a glove. 
Auto Content Generation
Content generation can be a lengthy process that tools like ChatGPT can greatly expedite through keyword prompts. Of course, this capability also pairs well with ChatGPT in SEO, especially if you're looking for ideas to improve on-page and off-page SEO and do digital marketing.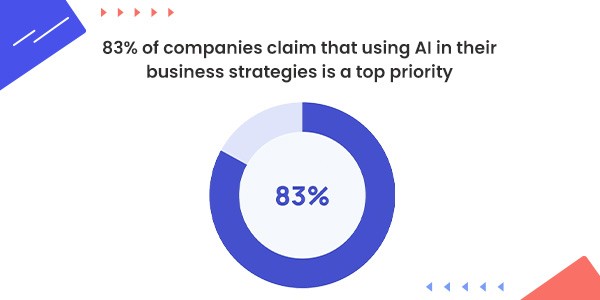 Three Solid Cases for Developing AI-Integrated Enterprise Apps
Enterprise mobile app solutions with the ability to deliver all three below would be hard to turn down by any business owner nowadays.
Data Analysis That Markedly Enhances Service or Product Quality
Handling and analyzing sheer amounts of data and identifying patterns in them are feats that not a lot of humans can confidently perform daily. 
Machine learning AI Integrated Apps in Business have been developed precisely for those purposes: predicting want users expect, pinpointing fraud and weaknesses, and offering personalized experiences, among others. 
Better Customer Engagement Thanks to AI Technologies
Chatbots and intelligent agents are at the forefront of providing better, more customized user experiences that pretty much guarantee better engagement once the conversation begins up to when it ends. 
There's no better example of how this is being deployed than investment advisor, Vanguard, which uses smart agents to answer FAQs related to its services. 
Business Process Automation That Leads to Higher ROI
Of course, last but not least AI trends & mobile app development in recent years have revealed that business process automation – with its ability to streamline time-consuming tasks and, in turn, free up resources – can pretty much guarantee higher ROI.
For example, Robotic Process Automation performs data entry and financial activities with excellent speed and accuracy.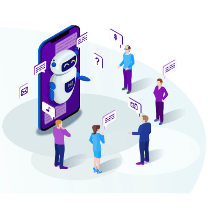 Unlock your Success Opportunities With AI Apps
As one of the top mobile app development agencies, Our expert mobile app developers build modernized & well-designed AI apps that help you to elevate your business to the next level. Modernize your organization's functionalities with our high-tech AI Solutions.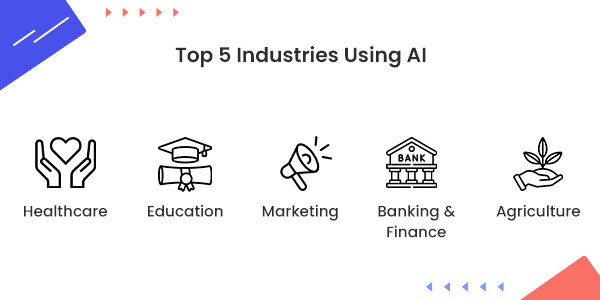 Why AI is Here to Stay in Mobile App Development?
Here are the 9 other ways that AI in Mobile App Development has led to never-before-seen in the industry. 
Data-Driven Content
By analyzing user behavior and preferences, it will be possible to predict the user's next action and recommend the best content accordingly. 
More Sophisticated Search Engine
Paves the way to personalized search results. Users can also take advantage of the image search tab, voice recognition, and image recognition.
Better Problem-Solving Solutions
This again points back to data and how AI algorithms can use it to identify problems and deliver the best solutions for them. This is only possible with the help of effective mobile AI app development.
Interactive UI
With the integration and enabling of voice assistants and chatbots, businesses will be able to boost user engagement and interaction since they can enhance real-time customer service and support as well.
Helps With Reasoning
Your favorite mobile app development agency will be able to understand your users' needs much better. The AI could even recommend certain features to suit their specific requirements. 
Takes Care of Repetitive Tasks
Task automation mitigates errors, ensures accuracy, and is almost always faster, so the app will be able to perform to its fullest potential. 
Convenient Cross-Platform Capability
This allows you to take the complexities out of the apps you create, enough for them to be used with minimal instruction for its users. 
Enhanced App Security
Yes, AI-based mobile app development can directly tackle the age-old issue of security that's been plaguing the industry. Notable routes to take include deploying security algorithms that analyze user behavior and data-storing patterns and fingerprint recognition. 
Improve Revenue
More revenue is the result of all these advantages coming into play once AI enters the picture in your mobile app development. After all, it leads to better user engagement, trust, and satisfaction.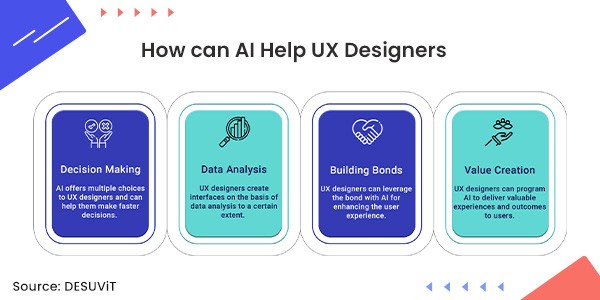 Impact of AI on App Development
AI-Powered Self-Learning Mobile Apps
Think of AI mobile applications that can understand what the user needs without intruding too much. Such self-learning apps are often naturally more sophisticated, to the point that they can make sure that they'll be able to enhance user experience. 
AI Focused on User Engagement
The almost hyper-focus on pain points, user behavior, and personal preferences will only boost user engagement and app retention. 
Logical Reasoning for Automation
Mobile apps can be created that can automate problem-solving with the help of logical reasoning. Again, this only helps you satisfy your users' immediate needs, thereby, improving their overall experience. 
Personalized & Smart Recommendations
AI mobile apps give user-specific recommendations needed to foster a personalized experience. This approach has been proven to lead to marked gains in traffic, engagement, and conversions. 
Understanding User Behavior Better with AI-driven Apps
Mobile app development has always been about gaining a better understanding of users so that you'll be able to give them the best experience. You can use AI-powered apps to pinpoint user behavior patterns that you can then use to hone your final app's features better. 
Conclusion
The Impact of AI will be felt for years, if not decades, to come. The way AI in mobile app development has catalyzed the industry's considerable growth that's still ongoing serves as crystal-clear proof of this. 
Overall, the effects of Artificial Intelligence on mobile application development didn't really happen overnight. Rather, it's been a long time coming, with a history that spans decades, making its boundless impacts we're already feeling inevitable. We can only expect it to ramp up and make lasting, impactful changes going forward.