Where Is the Best Place to Promote Real Money Gaming Apps? [Digital Marketing Tips]
DCI
Google Play, it goes without saying, is the best platform at present for game developers to build their user base. However, not all games, unfortunately, are created equal. And we're not just referring to content here. The APKs of real money games, for one, is, as of this writing, forbidden in the said platform. Even so, why are these apps still able to acquire a solid, growing following? It's a given that many people are attracted to the prospect of earning money from apps. Here are some best examples of real money games: Dream11, Betway, FanDuel Sportsbook, Rummy Circle, Blackout Bingo, Lucktastic, Ace2Three. Digital marketing for real money gaming apps will helps to improve such apps & brings brand recognition.
But how are these apps' owners able to promote their products? Lucky for you, the different ways that you can do this will be the main topic of discussion in this blog.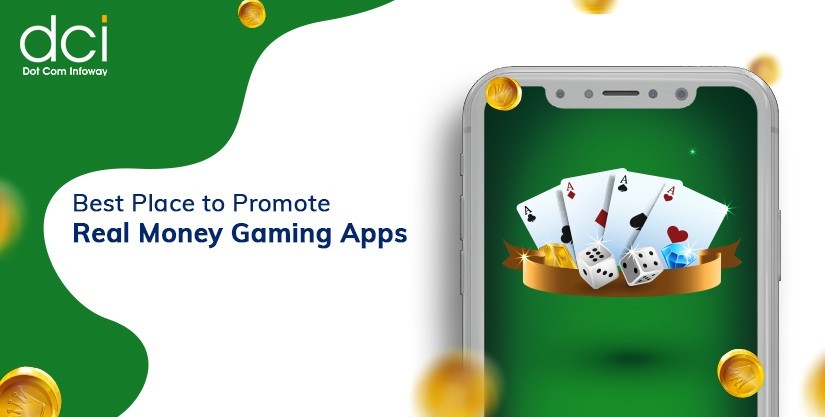 1. Best Landing Page Creation
Landing pages serve as portals to your game app. We can safely say that you don't have to depart too much from the best practices that game developers follow when building landing pages for their apps.
It's always still advisable to showcase the strengths of the game, particularly its gameplay. You can rely on high-quality screenshots and videos for this.
Keep app users convenience a priority. Discover the best buttons (like Subscribe, Download, etc.) to use by doing A/B testing.
Pay attention to the CTA words you use.
Look at the way your competition builds their pages and seek to introduce original concepts with them in mind.
The only difference, of course, is that you'll also be enticing users with the opportunity to earn money as they play your game.
2. Implementing Proper Analytics Tools
Real money games really aren't any different from other apps in that they'll still benefit largely from proper analytics. Google's novel GA4 property is one outstanding example that you can use for free.
Google honed its previous Web + App Property feature through GA4 by ensuring more effective tracking cross-platform and cross-device. It's also coveted for its more accurate reporting and ability to connect to Big Query.
Lastly, there's unlimited data that can be sent, too, which is pretty much a perk you want for your app as it grows.
3. Facebook Ads
Now before you say that Facebook forbids real money games like gambling, the social media giant has made it clear that they still allow promotion of these games as long as their owners get the platform's written permission.
We can also make a case for games that are more based on skill rather than luck. These tend to be set apart from gambling games and often don't require the same strict regulations as the latter.
4. Performance Marketing
Platforms and ad networks that offer performance marketing remain viable routes to take for many real money game creators. In fact, many apps — even those that don't necessarily involve real money — rely on real-time bidding and other ad networks to promote APK download campaigns.
Many ad networks provide you with the ability to optimize your campaign to better target the users that will download your app, for example. There are even ad networks that specialize in promoting game apps, real money ones included.
Mobile publishers, on the other hand, often depend on real-time bidding to have better control over how much they want to spend per impression. Not only does this provide significant exposure for your app, but it's arguably also one of the most cost-effective routes you can take when advertising your app.
5. Influencer Marketing
Influencers are rarely as regulative as ad platforms or other digital distribution services. As long as they actually believe in your app and have the same passion for its potential, they'll more than likely dedicate time and effort to making promotional content for it.
One effective strategy is to learn from previously successful game advertising campaigns. Some campaigns, for example, relied on multiple influencers prior to launch, which the company complemented with pre-registration bonuses.
You can also encourage the influencer to share in-game footage or a demo of the gameplay by streaming it to his audience. You can even enter into collaborations with those who show a deep interest in your app. In the end, it's really about finding the ones that know the value that you have to offer through your game.
6. SMS/Whatsapp/Telegram Marketing
Who says SMS is no longer relevant when promoting games? Keep in mind that people will always read SMS. With its limited characters that inherently boost readability, you can send succinct messages that can instantly catch people's attention. What more if you're also offering the ability to earn real money?
The same goes for Whatsapp marketing for it offers the same direct connection with your customers. As long as you have their number, you'll be able to form stronger relationships with them through regular engaging and promotional messages.
Telegram marketing provides a unique benefit through the channels you can create on the platform. This allows more intimate ways to connect with your audience while making it possible for you to conduct targeting via its private channels feature.
7. Quora and Reddit Promotions
Many digital marketers use these two platforms for promoting anything that requires exposure to a large number of users. It's safe to say that Quora and Reddit have millions of users that you can tap into as long as you play your cards right.
Any form of blatant promotion may be frowned upon. This is why it's best to do your advertising in a more subtle manner. In Quora, you can search for questions related to making money online for example.
It also won't hurt to build the amount of karma in your account and let it age first before making any direct promotions on Reddit. The key is to be as helpful and provide as much value to the community as possible.
---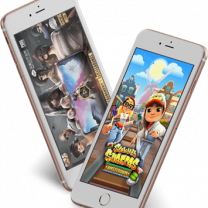 Need Game Marketing Service For Your Mobile Game?
We at Dot Com Infoway, are on a quest to help companies in the gaming industry discover their potential and get the players and customers they seek. We offer a full-service game marketing package and can cover all aspects of advertising, PR, SEO and ASO, and ROI boost, and much more.
---
8. Push Messages
Push notifications take care of the re-engagement aspect when promoting any kind of real-money game. Your messaging is where plenty of your communication skills and creativity will shine though. Adding a dash of fun and excitement by building hype or through visual media.
Of course, you shouldn't also forget about limited-time discounts. It won't hurt to integrate notifications into the actual gameplay as well in order to keep your users engaged.
9. Email Campaigns with Offers
Assuming you already have a targeted list available on hand, email promotions are another viable route you can take. Otherwise, you can always build up your list over time then start your own campaigns.
Include unique offers you can think of that can only be availed of by your audience. Again, this takes being aware of what they want. As gamers hoping to earn cash while playing, what other important motivating factors should you look at?
Of course, as in any email marketing, you should know the best hours to send the email. You should even consider delivering them in real-time.
10. OTT Ads
Since OTT ads have fewer restrictions than other platforms, they should also be part of your marketing arsenal. OTT ads are no different from other ad campaigns in that taking the time to research and analyze the best settings will pay off.
It's always advisable to opt for ads that run briefly. You also need to prioritize targeting for better ROI and conversions. The sky's practically the limit in terms of the number of viewers that can see your ad. We're talking about millions of US TV watchers alone that you can promote your game to.
Another notable benefit of OTT advertising platforms is that they don't allow ads to be skipped. Most also restrict ad-blocking tools. And it's still a market that's quickly growing.
11. Magazine Ads
You don't have to do everything online. Print ads, particularly in gaming magazines, can be a powerful tool for exposure of your game to a highly-targeted audience. In this case, you can look at local and global gaming magazines.
Did you know that more than 80% of consumers trust this kind of ad over others? Print publications will never run out of clout so don't overlook their promotional value.
12. In-app Ads
What's good about in-app ads for real-money games is that they'll almost always appeal to a larger audience. Since there's always the ready prospect of winning real money while having fun, you can target most people as well.
Even those that regularly use health-related apps or cooking apps would undoubtedly be interested in the possibility of earning money. The icing on the cake is that there's no shortage of reputable ad networks that allow real money games to be displayed in in-app ads.
Conclusion
Based on the facts laid out above, there are still multiple ways for real money game developers to promote their products and services without the help of Google Play. Many creators have been relying on these workarounds in recent years to great success. There's no room to doubt that they'll offer the same, if not better, opportunities for anyone looking to enter into the real-money gaming industry.