mobile game app development agency that can turn your dream into ultimate reality
You can gauge the popularity of mobile game apps by the fact that in 2019, mobile game apps were downloaded 38.3 billion times on iOS App Store and Google Play. Mobile game apps are not use just for entertainment and time past, there are also used to raise awareness, to educate people and to encourage them to buy more from e-commerce websites and e-commerce mobile apps.
DCI has eked out a name for itself for being the most reliable mobile game app development company in the arena. We can build mobile game apps in the categories of multiplayer and single player games, multilevel games, sports games, strategy games, puzzle games, card games, board games, action games, adventure games, educational games and trivia games. Our highly experienced team can build multiplatform video games as well as videogames dedicated to your chosen platforms such as Android, iOS and Facebook. We also provide dedicated Facebook game development, Android game development and iOS game development services.
In every mold we can help you. With a combination of a striking user experience, captivating and addictive game story lining and high definition audio, 2D and 3D graphics, video and animation, we can bring the world of fantasy into the world of reality and help you hook your audience.
You can engage with us for the following possibilities:
Android mobile game app development services.

iOS Mobile Game app development services.

Partnership with mobile game app developers.

Collaboration with a mobile game app development company.
Mobile game app development services for best gaming experience
The mobile game app that were developed for you will be completely tailored to the look and feel of your company.
We can develop your mobile games for Android, iOS, Windows and Facebook.
Use the native powers of the device being used for playing your game to provide maximum experience and enjoyment to gamers and customers.
We use only the best technologies in the contemporary world to build cross-platform Mobile Game apps including Unity, Unreal Engine, Objective-C, HTML 5, and Firebase, just to name a few.
Let the storyline and capabilities of your mobile game app evolve organically with the power of artificial intelligence and impermeable security of the Blockchain technology.
Allow your gamers to share their stats and scores on their social media accounts and also invite their social media friends to join them in your game.
Give your users and immersive experience by having a virtual reality game for your business or your company. Gamers will have a computer-generated real-life sensory experience for full enjoyment.
As an experienced mobile game development company, we can build you a mobile game that will top the charts in its category and bring you the highest level of user engagement.
What will be the main features of the mobile game app that we develop for you?
Cross-platform compatibility
Your mobile game app will be available to enjoy on multiple platforms including iOS, Android and web.
Native, hybrid and web-based
Based on the needs of your mobile game and the devices your user base uses, we can build a mobile game that completely depends on system resources, uses them partially, or is completely browser-based.
High definition graphics and audio
Your gamers will have the ultimate experience in terms of audiovisual effects.
Highly optimized source code
The success of your mobile game depends on its ability to function smoothly on maximum number of devices. We achieve this by writing highly efficient and optimized source code.
The best gaming engine
How your game performs and what sort of experience your users have ultimately depend on what gaming engine is used. We use a combination of indigenously built and third-party gaming engines to develop a winning game for your company.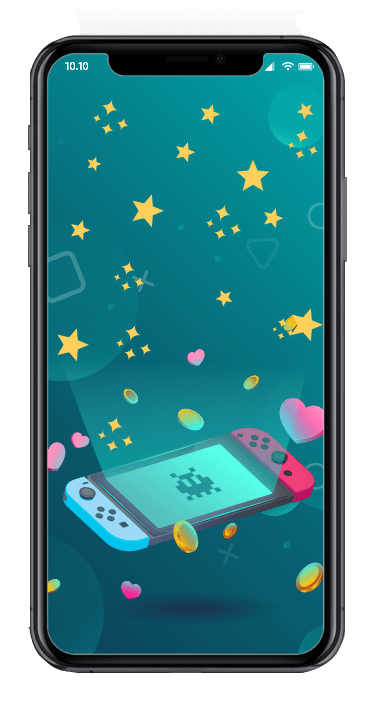 Incorporate shopping
Allow your users to shop within your game to grow your e-commerce business in a fun manner.
Incorporate education
The best way to learn is through fun activities. We can create entire gaming narratives with the objective of imparting education and information to your users.
Login with social media accounts
No need for your users to login and create separate accounts. They can use their existing social media accounts to play your mobile game app.
Game broadcasting
Your gamers will be able to broadcast their mobile game play using video streaming services like YouTube.
In-game advertising
You can generate revenue for yourself by strategically placing advertisements within your mobile game.
Our mobile game development process for creating mobile game apps

Understanding the objective of your mobile game

Every mobile game app has an objective (and it not just about playing). We will understand what you intend to achieve through your mobile app and then formulate our entire strategy around that objective. As an experienced mobile game development agency we may also present to you our own suggestions.

Choosing the right SDK and technologies
Based on the capabilities and the features of the game, we will be selecting the best SDK for game development. Android, iOS, Windows and Facebook all have their own dedicated SDKs. We can either individually choose them or create the best mix for you.

Game design and asset creation
At this stage all the characters, tools, locations and scenes, including the UI/UX design, are created using the most suitable game development engines.

Programming and coding
All the assets that we create using the game development engine are woven together through programming and coding. Intermittent testing and debugging also takes place.

User testing
The mobile game app will be presented to a select few users for real-time testing to observe how they react and then make changes accordingly for the final version.

Deployment
The mobile game will be uploaded to the app stores under appropriate categories. If you have opted for multiple operating systems like Android and iOS, the mobile game will be deployed on Google Play and App Store, accordingly.
Main advantages of having mobile game app for your business
You can keep your customers and clients engaged by entertaining and constantly challenging them.

You can use your mobile game app as an advertising platform to generate revenue.

You can introduce your offers through the mobile game plot and can also use them as a reward system.

You can sell your mobile game app through various app stores as a standalone gaming business.

Direct marketing without intruding upon personal space as people playing mobile games interact with your brand at their own discretion.

Create an entire shopping experience around the engaging characters of your mobile game.

Develop brand loyalty.

Develop a community around your online business.

Try out new products and services by offering them through the gaming interface by kindling a sense of familiarity.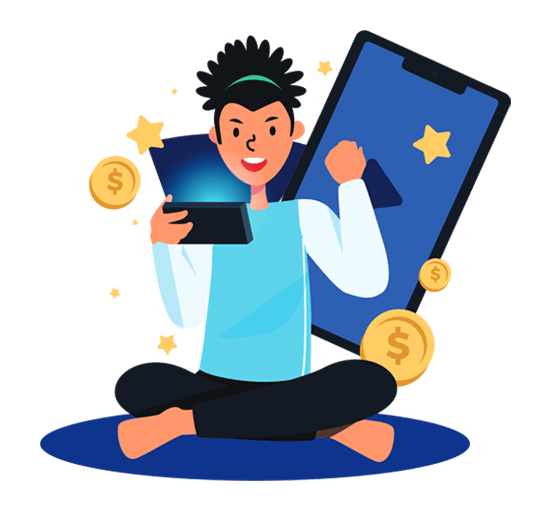 ---
Experience You Can Trust
I'm so proud of this program and what we've built as a team, it really is going to set the bar on what's available for hunters globally. It's easy to use, fast, pretty much as flawless as a program gets and it also looks really nice. It looks really great – I cannot tell you or express to you how pleased I am with the application! GREAT JOB!!!
Kudos to Dot Com Infoway for delivering Galatta Cinema on iPhone! Their high-end programming is so effective that GC on iPhone eBook reader reads just like the hard copy – you can flip through pages as swiftly as you would flip the magazine. Also, the high-res images download faster and retain the flashy look. Indeed, I love every bit of GC on iPhone. Thanks, DCI!
---
Why choose Dot Com Infoway as your preferred mobile game development company?

Capable of building Mobile Game apps for Android, iOS, Windows as well as Facebook.

100% familiarity with all game development technologies including Unity3D, Cosco2D, MongoDB, Angular.js, Node.js, and much more.

A development team having experience both on gaming side as well as business side.

Higher-end programmers, graphic designers and 3D modeling experts.

Ability to quickly deploy off-site and on-site team of mobile game app developers.

Single point-of-contact project management for highly tailored requirements.
Why is DCI your ideal team of mobile game app developers?
We have created multiple mobile game apps that rule the roost in the respective App Store categories. From chart busting to super hits, we are a renowned mobile game development company preferred both by non-gaming businesses as well as gaming businesses.
We can work with you for Android game app development as well as iOS game app development with equal ease. Hence, whether you are an Android game company or an iOS game company, or simply a business wanting to use mobile gaming to promote your brand, we can use our resources and experience to create the perfect game for you.
Behind every successful mobile gaming project there is a well-coordinated team and unmatched skill set and access to the most advanced game development tools. Precisely this is a reason we have been able to deploy an incredible array of highly engaging mobile game apps both for Android and iOS. We can use every cutting-edge mobile app development platform including isometric, PhoneGap, 2D, and 3D games, Cocos2D, Cocos2D-X, Starling, HTML5 and Unity (and many more) with equal ease.
So, let the game began. Contact us today to unleash the power of mobile game app development at its strongest best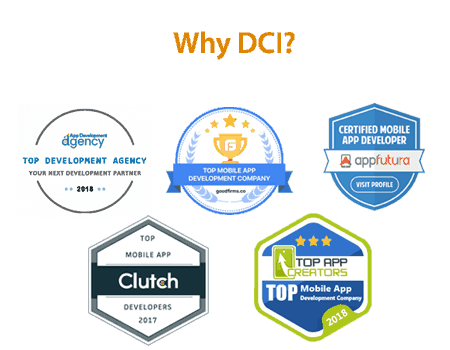 Explore Our Other App Solutions
Mobile App Solutions across Verticals
We will take your business ideas from conceptualization to a well-loved app on Apple's App Store and Google Play
---
Book a Quick Consultation
Share your details and we will get back to you as soon as possible to schedule a meeting.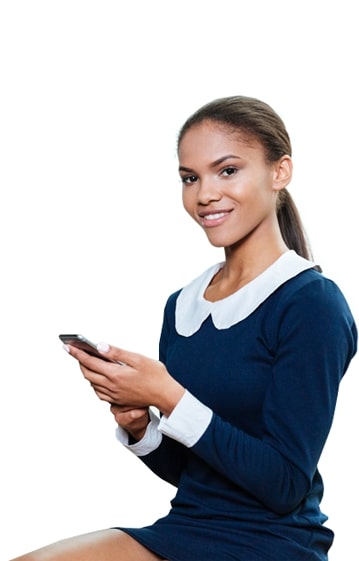 Check Out the Related Services
Check Out Our Blog Posts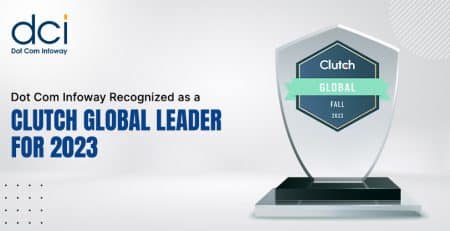 Dot Com Infoway (DCI), a globally recognized app development...