Google Penalty Recovery
Get Your Site Back On Track
If you notice a plunge in your website's search engine visibility and traffic, it is likely that you have been hit by a Google search penalty. Be it a manual penalty or an algorithmic penalty, there is, unfortunately, no quick and simple fix to get your site back on track as it can be hard to identify what happened and what you need to do about it.
SEO experts at Dot Com Infoway can help you get your site on the road to recovery. We have helped plenty of businesses rebuild their rankings, and get back into Google's good books. We figure out why you have been penalized and do all that it takes to have the penalty lifted.
We propose a course of action to regain your search engine rankings and traffic. Based on the extent of the Google penalty, you may need to start afresh with link building, to neutralize your link profile and regain Google's trust on your website.
What We Do
Analysis of your existing inbound link profile
Link breakdown using Google Webmaster Tools & other leading webmaster tools
Identification & evaluation of unnatural links
Examination of anchor text
Webmaster outreach for link removal
Submission of links to be disavowed
Recommendations for link tweaking
Sending a reconsideration request to Google
Proposed post-penalty strategy to rebuild your backlink profile & counter loss to business revenue
---
Start your campaign in 24 hours
---
What Our Client's Say
I'm so proud of this program and what we've built as a team, it really is going to set the bar on what's available for hunters globally. It's easy to use, fast, pretty much as flawless as a program gets and it also looks really nice. It looks really great – I cannot tell you or express to you how pleased I am with the application! GREAT JOB!!!
Kudos to Dot Com Infoway for delivering Galatta Cinema on iPhone! Their high-end programming is so effective that GC on iPhone eBook reader reads just like the hard copy – you can flip through pages as swiftly as you would flip the magazine. Also, the high-res images download faster and retain the flashy look. Indeed, I love every bit of GC on iPhone. Thanks DCI!
---
Check Out the Related Services
Latest Updates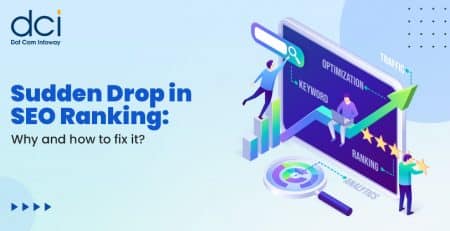 The ability to recover website SEO may seem like... read more
eBook and Guide
Content marketing is not what it was yesterday. Today's trend demands fatter content in the form of ebooks, infographics,... read more
Developers are aware that the app market is saturated with millions of apps, and standing out from the lot... read more