Challenges
The ability to chat was a fundamental feature. The app user should be able to chat in real-time with other enthusiasts about the live show or the live event going on. He or she should also be able to create custom chat rooms of his or her own liking.
Here are the main capabilities of the chat requested by the client:
Join existing chat rooms or create your own chat rooms.

Invite people to your chat rooms either en masse or one-by-one.

Join ongoing discussions when the TV show is going on with advanced filtering such as people posting spoilers (pause and resume chat time-lines at will).

Synchronized chat timing with your time zone.

Rewind or fast forward an existing chat time-line.

Find like-minded people and either join their chat rooms or create your own chat room and invite them over.

Host lists of your favorite TV shows and receive notifications when they start.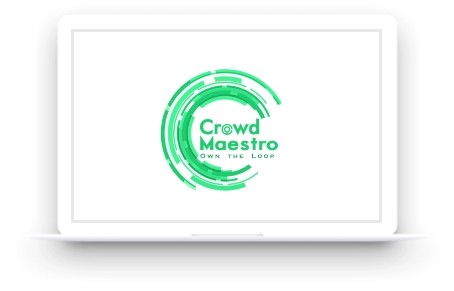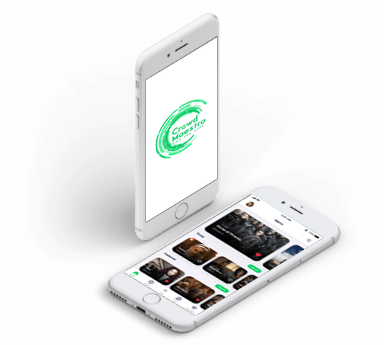 Our Solution
Our first priority was to assimilate the importance of the real-time experience that the mobile app intended to give to its users. Aside from the ease of using and faster communication, the interface also had to facilitate real-time creation of chat rooms, updating and synchronization of time-lines, and conversations based on public access or private authorization.
It was very important for the app to be extremely easy to use so that the interface wouldn't interfere with the program-watching experience. All the needed information had to be right in front of the user so that he or she didn't have to make an effort to find the right chat rooms and online discussions. We also presented the client with a wireframe and a working prototype to give a real idea of how the app will eventually function.
Our Results
The client is very happy and satisfied with the outcome of the Crowd Maestro mobile app. The app is fast catching on, on both Google Play store and Apple's App Store.
The user feedback has been great. Most of the users have reported that the experience of watching their favorite TV program is amplified manifold when they're able to interact live with other fans. The users can pause and resume ongoing chats so that they don't come across the spoilers. The best part is that they can create their own custom chat rooms dedicated to the programs of their preference.




We are very satisfied with Dot Com Infoway because of their excellent support services and project consulting. Appreciate their comprehensive skill set and expertise in different domains.