Online Coaching App Development Agency
Don't let distance and time deter you from growing your coaching, tutoring, fitness and yoga business. With uninterrupted Internet connectivity, you can provide coaching and training services through a mobile app.
Being a top education app development agency, we can build and set up a powerful online coaching mobile app for you if you are a coaching instructor, you approach, a fitness coach, a life coach, a dance instructor, a personal trainer or a tutor desiring to help school and college students.
Our education app developers will closely work with you and create an app for e-learning, online coaching, online class, online training or online tutor mobile app. We can even build the look and feel of your gym or your studio. No technical expertise is required on your part. You can simply start using the app for enrolling students and users once the app becomes available on the app stores.
Mobile Apps For Online Coaching, Online Class, Online Training, Online Tutoring, All In Dance Classes, Fitness Instruction, And Much More
We will completely integrate various online educational digital tools with your mobile app to give a complete classroom experience to your students.
Our Online Training App Development, Let your students and trainees perform aerobics and fitness exercises and dance to your tune. They will be able to cast all your instructions on their TVs and also track their progress.
Our Online Class App Development, allow your students and trainees to enroll themselves. Send them direct instructions or let them find your app on the app stores.
Your students and trainees will be able to pay you on a monthly basis, weekly basis as well as per session. You can completely customize the payment model through our app development services for online coaching.
Make free videos available to prospective students and trainees so that they can get a glimpse of your expertise and enroll themselves.
Take coaching, tutoring and dance classes across the globe. Get your instructions translated in real time as video subtitles. Except payments and multiple currencies from different countries.
Core features of our online coaching app for instructors and tutors
User-side registration
Allow your students and trainees to register themselves on their own.
Social integration
Let your students and trainees exchange messages with each other to encourage each other and also post messages on social media.
Class and session saving
Your students and trainees will be able to access the previous sessions at their own time if they cannot schedule live classes.
Upload and install premium content
Give access to paid content by creating instructional videos and uploading them through the mobile app, in advance.
Logging in with social media accounts
Make it easier for your students and trainees to log into your mobile app if they are already logged into Facebook, Instagram, Twitter or LinkedIn.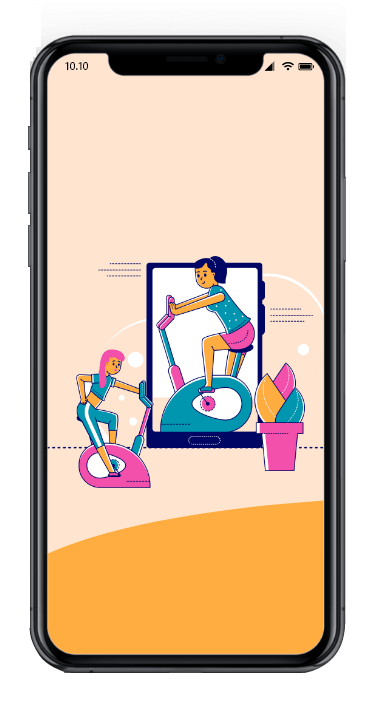 Dismantle the borders
Expand your online coaching business by providing yoga and fitness classes as well as tutor classes to students and trainees in multiple countries.
Easy installation
Our mobile app will be easy and light to install. Will just take a couple of minutes to download and install on users' mobile phones.
State-of-the-art encryption
All the data exchanges, instructions and payments will be done using the most advanced encryption available within your budget.
Scalable online coaching mobile app
Accommodate multiple online coaching fields to get a mobile app completely dedicated to your field or subject.
Ongoing support
You are never alone when you work with us. We will provide you ongoing support even when your mobile app is deployed and your students and trainees have started using it.
Our process of developing your online coaching and tutoring app

Understanding you and your users

To be able to build a completely tailored online coaching app development for you and your students and trainees, we will get a thorough understanding of how you deliver your coaching and classes and how your students and trainees receive them.

Wireframing
A wireframe is a sketch on the paper or using one of the digital graphic tools. It pictorially explains to you how your coaching and tutor mobile app will work, giving you a visual perception. Both from your point of view and your trainees' and students' point of view.

Designing and developing
Once you have approved of the wireframe we will put everything together and build the user interface and the back-end. Depending on your choice, we will do programming both for Android and iOS.

Testing and debugging
You must get a seamless experience while delivering your online classes and coaching sessions and for that we will make sure that before you and your users start using the app, it is thoroughly tested and all the bugs and chinks are taken care of.

Launching
This entails compiling your user interface and coding modules into a single mobile app and uploading it to the respective app stores.

Deploying
The online coaching and online tutor mobile app will become available to you and your users. Everyone can download and install the mobile app, and start using it.
Key benefits of having a mobile app for your online coaching and training business
Conduct your coaching and training classes from your place without having to travel.
Reduce your carbon footprint as you don't have to spend resources on commuting and running your own commercial place.
Provide tailored coaching and tutoring services to your students and trainees.
Let your students and trainees decide their own time by uploading premade tutorials and training sessions for yoga, fitness and dance.
Repurpose old content and videos to create new revenue streams.
Provide training and tutoring to more trainees and students at a time, improving your bottom line in the process.
Facilitate an online community among your trainees and students through social features of the mobile app.
Create a global coaching, fitness, life coaching, dance training and education brand by providing your services and skills internationally.
Create customized payment modules to make it easier for your trainees and students to use your services and pay you.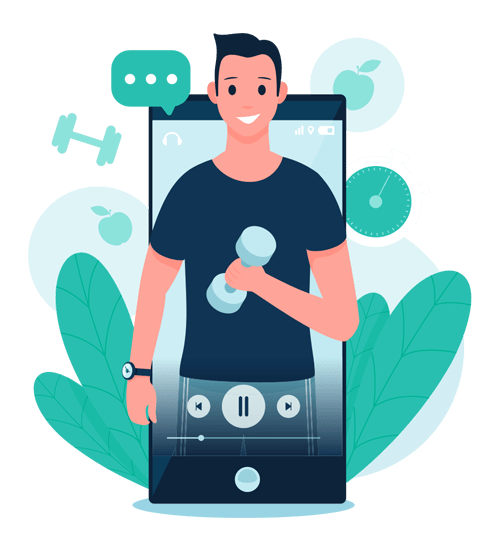 ---
Experience You Can Trust
I'm so proud of this program and what we've built as a team, it really is going to set the bar on what's available for hunters globally. It's easy to use, fast, pretty much as flawless as a program gets and it also looks really nice. It looks really great – I cannot tell you or express to you how pleased I am with the application! GREAT JOB!!!
Kudos to Dot Com Infoway for delivering Galatta Cinema on iPhone! Their high-end programming is so effective that GC on iPhone eBook reader reads just like the hard copy – you can flip through pages as swiftly as you would flip the magazine. Also, the high-res images download faster and retain the flashy look. Indeed, I love every bit of GC on iPhone. Thanks, DCI!
---
Why work with Dot Com Infoway to develop your coaching mobile app?

On-site and off-site development options available.

A diverse team of programmers, project managers, mobile app developers and user interface experts.

From analysis to development to deployment and ongoing maintenance, everything under one roof.

24 x 7 support.

Vertical experience in developing mobile apps for coaching, training and tutoring.

International availability.
Why choose us for your Online coaching and training mobile app project?
We are one of the well-established educational app development agencies in the USA having multifarious experience building cutting-edge applications for different platforms including web, desktop and mobile. We have built our reputation on the basis of taking on challenging projects and most importantly, completing them and ensuring that they are a raving success for our clients.
Providing online coaching through a mobile app requires a very easy to use interface, but at the same time, using high-tech so that every technological integrity is taken care of at the background. Being the Best online coaching app development agency, We are well equipped to achieve that. Whether it comes to using multimedia, video chat, instant messaging, broadcasting and video hosting, we can easily incorporate all the needed features for you to not just create a repository of knowledge, but also provide real-time training and tuition's to your users.
Being one of the Best learning app development companies in the USA, we have built learning management systems for schools and colleges. This puts us in an enviable position to provide very solid solutions in the arena of education and online coaching. We understand how students consume educational content. We know how trainees follow instructions and act upon them.
We also know that ultimately, you need to build your business. Hence, from the instructional side to business side, we can provide you a complete online coaching and training mobile app development package.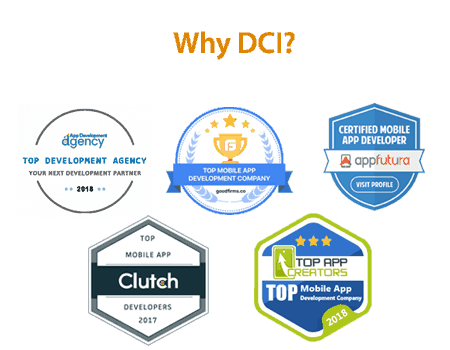 Explore Our Other App Solutions
Mobile App Solutions across Verticals
We will take your business ideas from conceptualization to a well-loved app on Apple's App Store and Google Play
---
Book a Quick Consultation
Share your details and we will get back to you as soon as possible to schedule a meeting.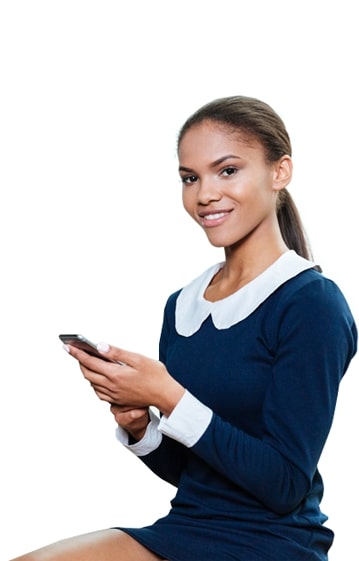 Check Out the Related Services
Check Out Our Blog Posts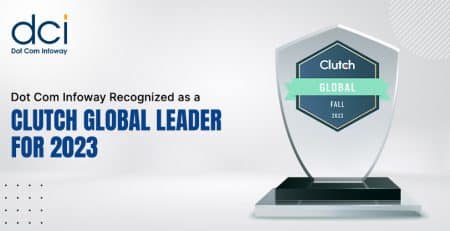 Dot Com Infoway (DCI), a globally recognized app development...