Apple's App Store Hits 25 Billion Downloads
DCI
Apple announced on its website recently that its App Store has reached 25 billion downloads on March 3rd 2012, the highest number of apps ever downloaded.
The company's promotion page displayed a message saying, "A billion thanks. 25 times over. The App Store has reached 25 billion downloads. Thanks for getting us there." The company ran a promotion for the 25 billionth download and the winner of the contest would receive a gift card for the iTunes store worth $10,000. The winner has not yet been confirmed officially.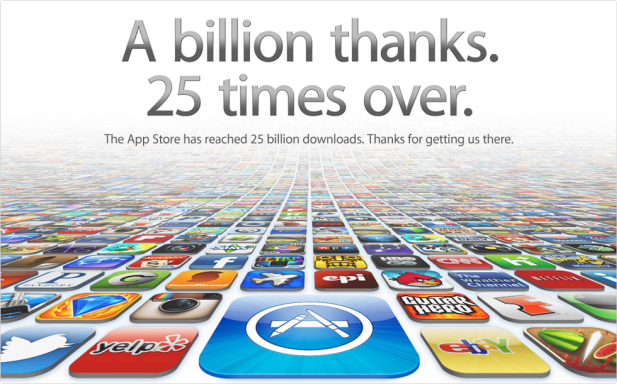 The App Store was started in 2008 with a limited number of applications. Now, it has grown as one of the largest on-line services in the world catering to more than a million iOS users with more than 600,000 intuitive applications.
The App Store reached 10 billion downloads in January 2011, which is nearly two and a half years since its introduction in 2008. It took another six months for 15 billion downloads. Since then it only took 8 months for the App Store to reach the 25 billion mark, that means, 10 billion apps have been downloaded within 8 months. It implies that an average of 48.6 million apps were downloaded per day.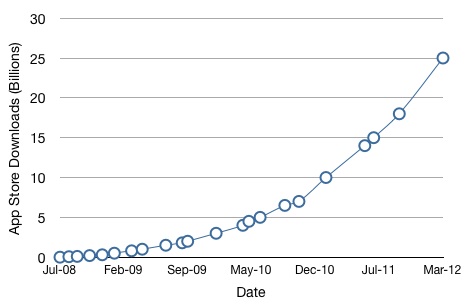 Apple said that it would reveal the winner of the 25 billion contest within ten days.
Dot Com Infoway is an iPhone app development and marketing company with many popular apps to its credit. To know more about our services, visit our iPhone app development page and Mobile apps development page.