How to Boom Your Business with Instagram Stories?
Raja
Instagram stories have become common amongst social media users. Today, more than 300 million Instagram users use Instagram stories. Given this high number of users and the fact that this feature was a hit during its launch, there is more reason why your business should use this opportunity to boost its brand. So what are these stories that can help you promote your business?

What is
Instagram Stories?
Instagram stories is a feature in the Instagram app similar to Snapchat that you can use to collate images and videos in the form of a slideshow. You can also include text and graphics in your Instagram stories. You need to have creative stories that overwhelm your audience. Make them fun and ensure you engage with your followers once in a while to understand what they enjoy in your stories. This is one of the successful Instagram Marketing Tips. And by this way you can get a loyal following that can help boost your business.
The following is how you can boost your business with Instagram stories,
1. Collaborate with Like-minded Brands
Businesses have in the past harnessed the chance of collaborating with similar brands to promote the sale of their products. Brand collaboration exposes your products to a new audience. It helps to enhance your brand and increases your customer base. Top digital marketing agency would probably says the same. You should follow the effective tips to increase sales on Instagram. And you can collaborate with other brands by featuring their products on your Instagram stories. You can also mention them in your story or include some of their ads that your viewers might find interesting.
2. Instagram Takeover
The Instagram takeover is a necessary Instagram promotion technique you ought to try. This involves handing over your account to another person who could be an influencer or member of the community for a day. This gives your Instagram an entirely new perspective. For instance, when a CEO hosts a takeover, fans get a glimpse of the person behind their favorite brand. In case it is a community member hosting then followers get a sense of belonging as they feel one of them is representing them.
Instagram takeovers have been common among many brands' Instagram stories. Brands like Burberry and Outdoor Voices have been handing over their Instagram stories to brand ambassadors and influential people in their industry as a way to promote diversity in their Instagram stories.
3. Use Live Tutorials
Live tutorials give your audience a chance to gain knowledge about your brand. They can learn about your products, how to use them and get advice on how to get the best from that product. Live tutorial Instagram stories are especially common with companies that sell beauty products. Credo Beauty, for example, has live sessions with artists where they teach audiences on how to use their products. What makes live tutorials good for Instagram promotion is the fact that customers can follow along.
4. Take Fans Behind the Scenes
Giving your followers a sneak peek behind the scenes endears them to your brand. This is because it gives them a more profound and intimate connection to your products. You can show your followers how you create your products or provide them with a view of different offices or production plants. You could also introduce some your stuff members while they are working. This makes your audience feel like insiders. Also, fans find it compelling when brands share behind the scene content on their Instagram stories. Many organizations have found success in this strategy. Here, social media marketing guide to acquire more knowledge on it.
For instance, Baby moccasin was surprised when their Instagram followers responded positively to a post showing them move offices. It seemed like an ordinary story, but fans loved it.
---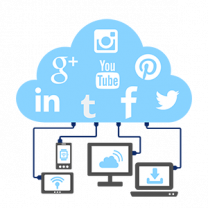 Promote Your Business with Social Media Marketing
Dot Com Infoway is an award-winning social media marketing agency that helps manage your Facebook, Instagram, Twitter, and LinkedIn profiles. Our data-driven, customer-based approaches to social media advertising help reach your prospects to increase ROI and engagements.
---
5. Highlight Your Products
Social media marketing will not be useful if you do not showcase your products to your potential customers. You can do this by highlighting them on your Instagram stories. You can also tease your new products using a fascinating story that will create a buzz around the product. You could use one standout feature about the product to create a story that will make it the selling point of the product. If your business is more service based you can create a story that highlights how you offer your services to your customers.
6. Learn from Your Competitors
A successful social media marketing strategy requires you to do thorough market research. You need to look at what your competitors are doing right in order to understand what works for them and what doesn't. You can do this by watching their Instagram stories. Watching many Instagram stories created by your competitors will help you highlight some of the things that are holding back your Instagram promotion. Always learn from others and implement the lessons in your own unique way.
7. Include a Soundtrack
Instagram is a visual platform, but you will be surprised the majority of viewers prefer watching stories with and on Adding a soundtrack to your Instagram stories gives them a creative edge. For maximum benefits, your soundtrack should represent your brand. The soundtrack should provide fun to your viewers alongside marketing your business. It should also sound more casual than formal so that viewers won't see it as the usual social media marketing tool.
You can do this by filming your employees having fun dancing to a soundtrack. If your Instagram account is associated with fun, you are bound to have more followers hence more customers.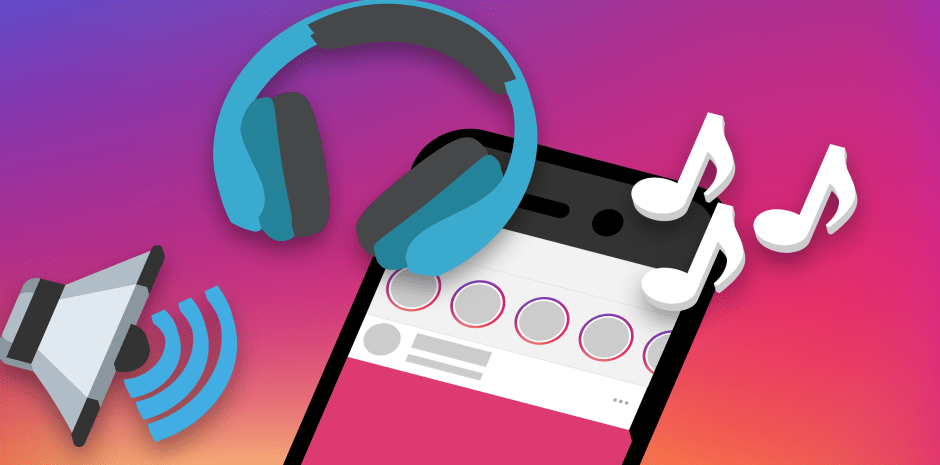 8. Promote Events That You Attend
If you have organized an event let's say a business seminar why not involve your followers who can't attend? Sharing such occasions on your Instagram stories will not only engage your followers, but it might also get you some attendees at your next event. You could also highlight other events related to your niche that you attend. Acquire new customers using instagram & help them to understand your niche, and through that, they may understand how you may be valuable to them.
9. Engage with Your Viewers
User engagement is at the heart of any social media marketing. You need to make your followers entertained if you want them to follow your stories on Instagram. You can engage and keep your audience active by replying to their comments, running contests, having Q&A sessions, programming, and using captions to prompt discussions with your followers. And social media ad platforms also helps to improve user engagements.
10. Use Relevant Tags
Using all the relevant tags appropriately will help your business acquire organic leads. Tagging users and using hashtags in your story will ensure it reaches a broader audience hence boosting your business.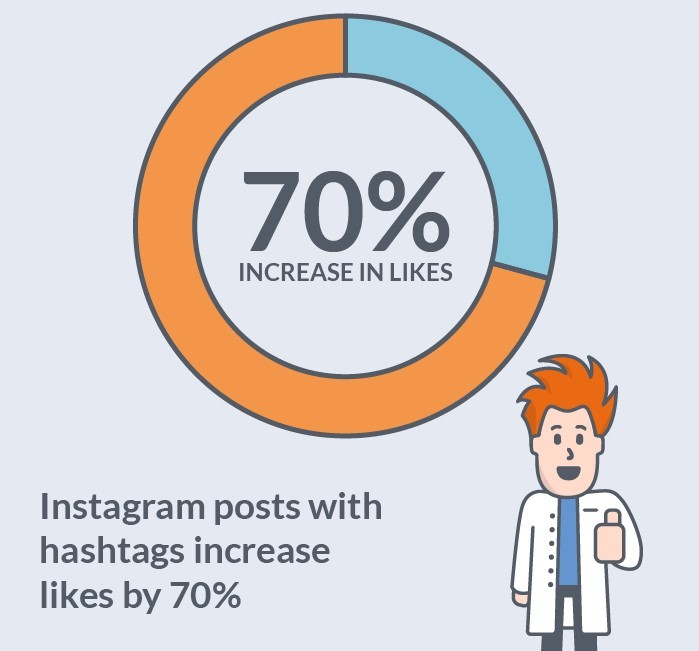 Conclusion
Instagram stories are a proven way to reach a wider audience and enhance your brand. Following the best practices above and creating short exciting and relevant stories is the sure way to keep your audience engaged and boost your business with Instagram stories.