The Ultimate Guide to Utilizing Influencer Marketing for Mobile App Promotion
Venkatesh C.R
Influencers have a unique combination of qualities that makes them magnets for people. They have all the expertise, authenticity, aspirational lifestyle, engagement with a community, and entertainment value. This is why you shouldn't be surprised if your chosen
mobile app advertising agency
pushes influencer marketing for apps, if you happen to be an app owner planning your latest ad campaign.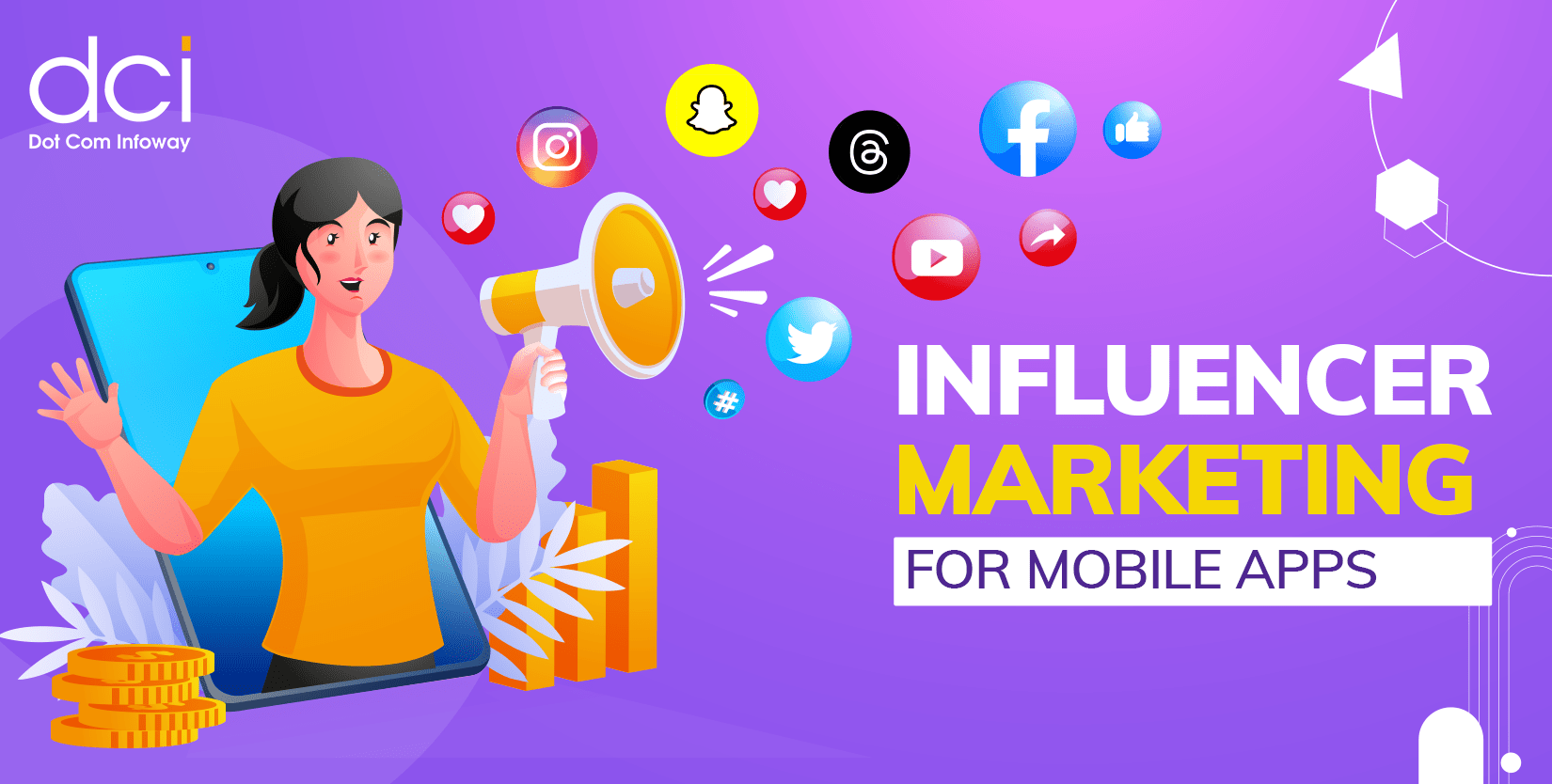 What Is Influencer Marketing?
Influencer marketing refers to the strategic collaboration between brands and individuals who possess a substantial online presence, such as bloggers, YouTubers, Instagrammers, or TikTok personalities. 
Influencer marketing services often help you reach out to them (i.e. influencer outreach) to effectively leverage their expertise and influence to authentically promote your brand's marketing message.
The top influencer marketing agencies place importance on factors like engagement statistics and the influencer's capability to effectively connect with their audience. This is to ensure the suitability of a given influencer for the marketing campaign. 
10 Ways to Capitalize on Mobile App Influencer Marketing
These are the best ways you can incorporate influencer marketing for apps in your overall ASO strategy. Look no further than these tried-and-tested influencer marketing tips.

1. Pinpoint Your Audience
Defining your target audience in the context of influencer marketing for apps involves identifying the specific group of people who will find value in your mobile app.
Who would benefit the most from it and who would be interested in using it over time? Figure out their interests, personality traits, lifestyle, values, and location. Once you understand your audience, you'll be far more likely to select the correct influencer to work with when reaching out to and engaging with your audience. 
2. Agree on the Best Time To Work With the Influencer
At what stage should you involve an influencer in your marketing campaign? These stages can be any of the following:
Pre-launch promotion – they could generate hype and secure pre-registrations or early adopters prior to launch.

App launches – this is the stage where influencers introduce the app to their dedicated audience. They either showcase what the app has to offer, create reviews, or make sponsored content. 

Post-launch promotion – some influencers don't stop promoting once the app has been launched. If your game app gets an update, for instance, they would make more content to essentially continue the influencer campaign. 
3. Budget Your Spendings
You can't just wantonly spend money when influencer marketing for apps and expect that any influencer will be enough to get you your ROI. You have to look closely at vital factors like their follower count, relevance/importance within their chosen niche, and the level of engagement they can create. 
Remember that the top influencers often have a high asking price, which leads us to the next point below. 
4. Choose the Best Type of Influencer
You need to be able to differentiate the influencers you can work with and decide on the best one for your preferences and requirements. Influencers can be categorized based on their total number of followers and reach potential.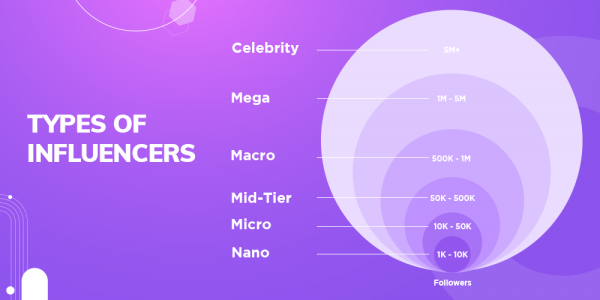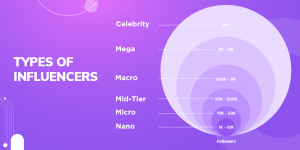 Mega Influencers – Typically have millions of followers but engagement rates may decrease the more followers they acquire. These are often celebrities and household names.

Macro Influencers – Those who have 500,000 to 1,000,000 followers. They can provide high reach, but may still have close to the same asking price as mega influencers. 

Mid-Tier Influencers – Influencers with 50,000 to 500,000 followers fall under this category. They're well-respected withing their niche, with a fairly large following and high engagement rates.

Micro Influencers – Individuals with 10,000 to 50,000 followers can be considered as micro influencers. Don't overlook their follower count as they often have innately high engagement rates. 

Nano Influencers – Influencers with 1,000 to 10,000 followers also have high-engagement rates making them a viable cost-effective choice.
It's important to discuss with your mobile app advertising agency which influencer to work with. 
5. Perform Thorough Research on Influencers for Apps
To ensure your continued success when doing influencer marketing for apps, you should always invest time in researching new influencers who align with your app's niche and target audience. 
Make the most out of the social media platforms they tend to use. Who knows? You might end up with a great choice just by searching for relevant hashtags on Tiktok and Instagram.
As one of the premier influencer marketing companies, we can't stress the importance of considering influencers who show genuine interest in your app and have had experience promoting other products in the same niche. 
6. Select the Correct Platform
Yes, almost any social media platform has an influencer, and he or she may be using more than one of them. 
However, one important influencer marketing strategy we can't underline enough is choosing the best platform from which you will launch your campaign. As much as possible, it should be based on the audience's specific behavior and preferences.
Favor the platform where the influencer has a more dominant presence and following, as you gauge how they engage with your target demographics and other engagement-related statistics to optimize your campaign. 
7. Mind the Influencer's Engagement Rates
It's a given that you should pay attention to all the important influencer marketing metrics. None is arguably more vital than the influencer's engagement rates. After all, it measures the influencer's connection with his or her audience. 
You can use tools like inBeat to calculate this specific metric or manually check their likes, comments, and overall interactions relative to their following. Of course, you should be aiming for engagement rates that are as high as possible, which has always been the hallmark of effective user engagement strategies when doing influencer marketing.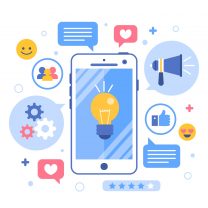 Skyrocket Your Brand Awareness
Discover the Right Influencer for Your App: Let our expert team at the mobile app advertising agency connect you with the perfect influencer to promote your app and captivate your target audience.
8. Explain How You Go About Advertising with the Influencer
Clear communication of campaign goals, messaging, and desired results should be prioritized. As such, you should be able to clearly explain what your app is about by highlighting all its selling points. 
You and the influencer should provide leeway to one another, especially when lending your creative and genuine touch when promoting the app.
9. Keep Track of Influencer Marketing Trends for Mobile Apps
Influencer marketing trends give you critical clues on how you can make your marketing campaign more appealing and engaging to your target audience. By understanding and adapting trends that suit your app, you only enhance its relevance and effectiveness. 
10. Maintain a Genuine Touch
Being authentic is a must in any kind of influencer marketing campaign. Think of it as its soul, which lends it the human touch it needs to ensure you're sending your messages and instructions (through the influencer) as naturally as possible. 
The robotic script simply won't do. It should resonate and be relatable, which is the best representation of your brand as much as possible. Usually, this involves letting the influencer lend his own voice and style. 

Benefits of Influencer Marketing For Mobile Apps
There's no room to question the benefits of influencer marketing, especially in essential areas like brand awareness, building relationships, and better overall presence and scope. 
Enhanced Brand Recognition
Influencer marketing raises brand awareness, thanks to the influencers' ability to create compelling content, which effectively introduces them to your brand and, thereby, generates interest. 
Long-lasting Collaborations
Partnerships are always important in business, much more so in long-term ones. By continuing to work with influencers that have proven to be a perfect match for your brand, you'll both be able to enjoy better stability, ongoing promos, and a deeper connection with the influencer's audience. 
Stronger Social Media Footprint
As influencers share content about your mobile app, your brand only gains more visibility, engagement, and increased activities across social media platforms. These are all important in solidifying your brand's reputation. 
Expansive Marketing Opportunities
Who would say no to limitless marketing opportunities? Always remember that influencers can attract other influencers, companies, and organizations who may want to work with you. This ripple effect only ever expands your scope and provides new avenues to connect with your audience. 
Conclusion
We hope that this influencer marketing guide has enlightened you about the powerful impact of this type of marketing for app advertising campaigns. On the whole, it's marketing that's focused on authenticity, which serves as the foundation of its success. 
You don't necessarily have to work with the best influencer marketing agency to achieve it. Even a standard mobile app marketing agency can unlock access to numerous hidden gem influencers out there with a highly dedicated following and can guarantee stellar engagement rates from the get-go.