Top 10+ Marketing Trends To Improve Mobile Game Revenue
Venkatesh C.R
Despite setbacks, mobile gaming continues to grow at a rate that stays close to forecasts and, naturally, Mobile Game Revenue along with it. Just ask any reputable Mobile game marketing agency about this, and they'll likely point you to these stats:
Worldwide breached the 100-billion dollar mark in the first quarter of 2022, reaching $103.5 billion. Take note that this was a forecast intended for either 2021 or 2023.

Revenue comparison based on segment reveals that mobile games to other consoles and PC games, the former is clearly in the lead, having $91.4 billion as opposed to the $58.6 billion and $38.7 billion earned by the latter.
These numbers only reveal one thing: if you're pulling in less-than-satisfactory profits despite your game being a hit, you need to get your marketing right.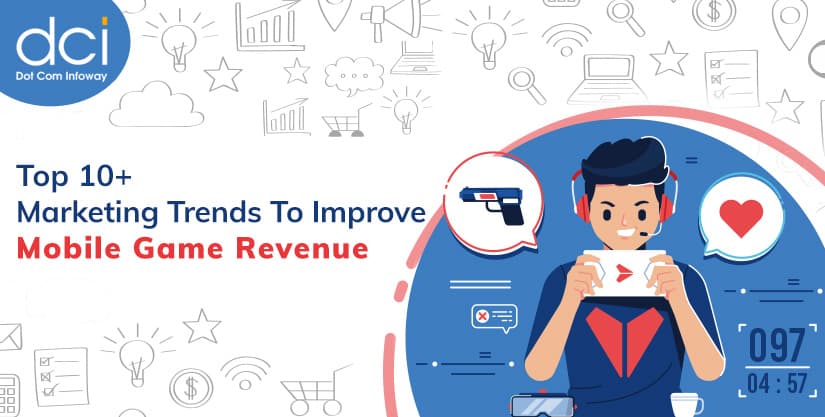 Know 2022's Game Industry Before Getting the Ball Rolling
Mobile game marketing strategies consistently evolve alongside the vigorous growth that characterizes the industry it's tied to.
At Dot Com Infoway, we enhance our strategies based on what we glean from all possible game marketing trends in 2022. These inevitably serve as a looking glass through which we can discern the future of the gaming industry, after all, which is vital for game marketing to be effective and trump the competition. 
Let's begin with the following top 15 game market trends:
Industry Inclusivity Is Rising
This is unsurprising in an industry that has undergone such unprecedented growth in a short time. The number of women players and decision-makers is ballooning, as are other demographics that may have not been the majority in earlier years.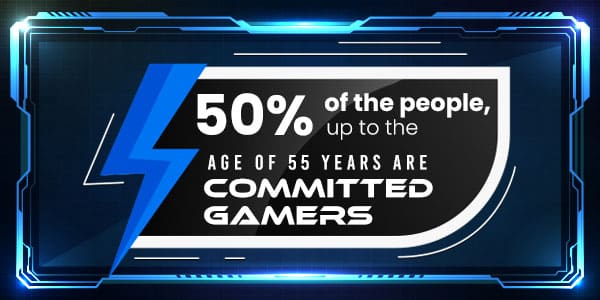 IDFA Changes Force Advertisers To Discover Alternative Monetization Routes
Mobile monetization and user acquisition took a hit when Apple introduced these changes. This is why owners are looking elsewhere to keep their revenue in the green, like exploring better In-app purchases strategies and, more importantly, creating more unique and engaging ads. Even offline advertising is becoming viable. 
More Diverse Gamers Required the Creation of New Genres
This is connected to the industry becoming more inclusive as a whole. Along with that inclusivity comes the need to offer more variety in the games people can play. One approach being used to great success is looking for a specific niche a certain group of people are into and creating mobile games based on that interest. 
Plentiful Profits in Subscription-Based Monetization
You can immediately see this in the battle passes offered in hit games like Fornite and PUBG, as well as ads removal options, booster subscriptions, etc. What's even better is that it pairs well with in-app purchases, which is another highly effective monetization type & helps to improve mobile game revenue. 
Viewers (Rather Than Actual Players) Are Behind the Industry's Record Growth
More than 70% of Millennial gamers opt to watch gamers on Twitch and YouTube instead of playing the actual games.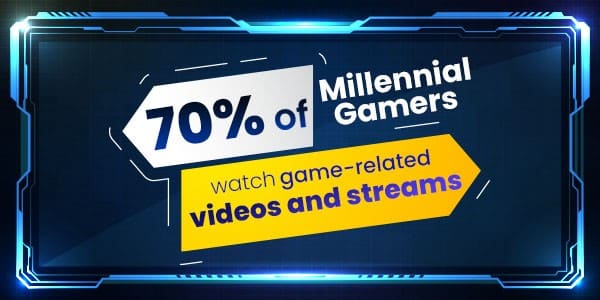 Rightly so, developers are looking for ways to capitalize on this by including Twitch integration and the option to stream while playing readily. It's free advertising, after all. 
Cloud-Based Games Heighten Accessibility
One of the revolutionary mobile game market trends currently, this is technically an offshoot of SaaS's success. Essentially, it's a version of that model that's focused on games. This way, you can start playing graphically demanding games even on average-specced devices. 
The Spreading Influence of 5G
5G has been creating buzz for a while now, and 2022 may well be the year that its effect on the industry will be more pronounced. Given the far superior download and upload speeds that it can impart, its rise and its place in today's games industry trends are inevitable.
More Sophisticated Augmented Reality (AR) and Virtual Reality (VR) Integration
Gamers crave new experiences AR/VR have and will continue to provide, so don't expect these two premier technologies to be absent from the mobile game industry anytime soon. On the contrary look out for more breathtaking experiences.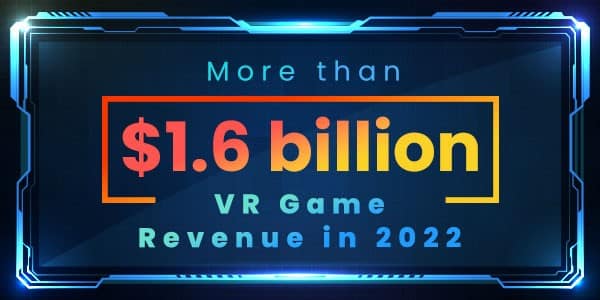 Web 3.0 Continues To Roll Out With More NFTs and Play-To-Earn Opportunities
NFTs and their innate accompaniment, blockchain gaming, made waves when they arrived on the scene. That wave will only become bigger over time as both gain further traction. The question of the sustainability of P2E still hovers, though. 
Core Titles Rake In the Most Revenue
This trend provides the reason why Mobile Game Revenue yearly has never plateaued or dipped. Games like PUBG Mobile and Genshin Impact implemented a combination of subscription and in-app purchases (sometimes boosted by in-game ads) for monetization, and their success has been nothing short of rock-solid. 
Hyper-Casual Games' Dominance Is Turning Heads
Hyper-casual games include long-time trending mobile games like, Among Us, which have straightforward not so competitive gameplay. These games' magic lie in their ability to keep gamers engaged, relaxed, and social simultaneously.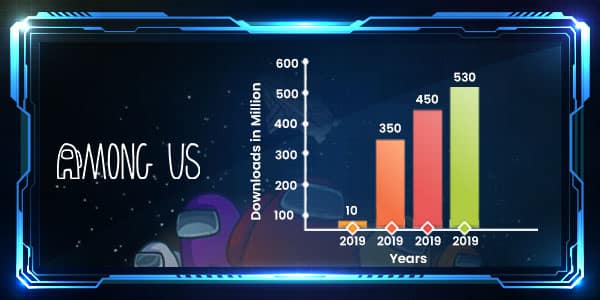 ---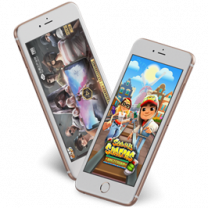 Unlock New Opportunities, Drive New Growth
To stand out in the crowded industry, choosing the best mobile game marketing plan is essential. We are here to help you with proven growth marketing strategies and engaging marketing to grow your game revenue.
---
Robust Transformations in the Puzzle Game Genre
Mobile gaming platforms that offer puzzle games offer more highly creative ways of solving their content. Think of puzzles that include gripping storylines, trendy fashion, and art. That barely touches the tip of the iceberg as far as the evolution of the genre goes. 
Crossplay and Spin-Offs Pave the Way To Brand Expansion
You can't have enough reach when it comes to mobile game marketing. This is why successful games make crossplay available and create spin-offs of their games as much as possible. This makes your game as accessible and satisfies your audience's craving for more content. 
The More Ways To Connect, the Better
Pandemic restrictions may be partly to blame for this. But, in the end, there's really no comparison to games that integrate more social features. We see their inclusion via in-game chat, guilds, co-op/PVP modes, etc. 
Gaming Industry Trends Are Shifting Toward the Younger Generation
Gen Z has surpassed Millenials (the former's 77% to the latter's 73%) when factoring in the percentage of players by platform. They may not be the biggest source of Mobile Game Revenue yet, but fact that the trends in the mobile gaming industry are catering more to them is a glaring hint of what audience you should consider focusing on.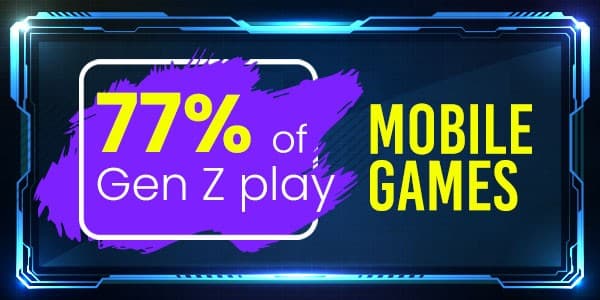 The 5 Hottest Game App Marketing Strategies You Should Start Doing to Get Grand-Slam Results
Focus on Better Storytelling
Ads with an engaging narrative will drive users. This necessitates knowing the gamer motivations that you will focus on with your creatives. As you implement them, you should pinpoint the motivators that capture new audiences and continue to improve your creatives' efficiency.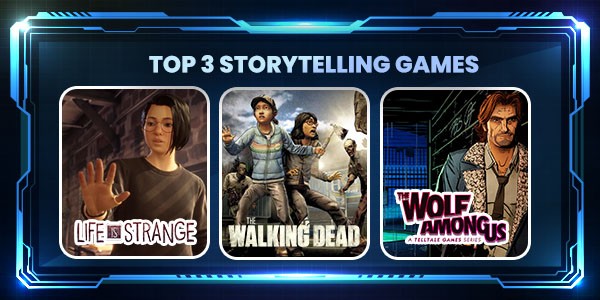 Not all audiences are attracted to a single element, though, which only underscores the importance of knowing them. In China and Brazil, for example, people are more inclined to traditional stories that highlight the characters and setting. In the US and UK, there's more focus on the overall objective. 
Take Advantage of the Favorable Perception of Ads in the Gaming Industry and Scale With App Bidding
These are two crucial mobile game market trends that dictate how mobile app advertising should be done at present. 
Advertisers from

Mobile game ad platforms

are seeing the value of games when it comes to promoting their products and engaging their audience compared to other platforms. Gamers see ads as a reliable way to stay up-to-date on new content related to their interests.

On the other hand, app bidding is also one of the few game marketing trends that are changing the way developers are monetizing their games. Not surprising since it boosts revenue as it eliminates the middlemen (i.e. ad tech vendors) and gives more ad inventory control to publishers. 
Find ways to use both to your game's advantage. 
Acquire More In-Depth Customer Insights
Better closed-loop marketing is at the heart of this strategy, which is the result of the general shift in the gaming industry to digital. It's now easier to acquire more granular data that you can use to improve retention and pinpoint more elements in the game that can be effectively monetized. 
Capitalize on Discord and Other Community-Building Platforms
We go back to the innate need for social features and community building in the gaming industry (and its numerous sub-niches) when using this strategy. Discord is pretty much the go-to platform by a lot of gamers when it comes to this because of its high customizability and ease of use. This makes it a default, reliable option for long-term community building.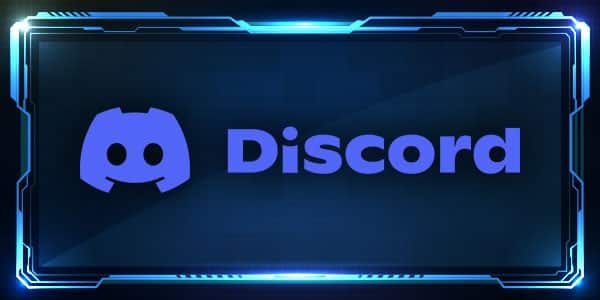 Encourage User-Generated Content
User-generated content is both cost-effective, builds trust, and is more effective than branded content, practically ticking every box on any marketer's checklist. 
The most important ways to encourage gamers to create UGC are to leverage social networks, focus on community building, and be direct with suggesting to your audience what type of content you want them to create. 
Conclusion
As a leading app marketing agency, we at DCI are well aware of the importance of continually improving Game marketing strategies. Hence, we always stay on top of trends, especially the ones featured here. This is the only to ensure that we can skyrocket your Mobile Game Revenue and keep your game app development cost within your budget.