15 Proven Trendy Mobile App Ideas To Generate Revenue – Part 2
Venkatesh C.R
Every serious mobile app development agency and app owner should stay on top of trendy mobile app ideas, especially those that have been making noticeably big waves. Nowadays, you can get workable and viable startup app ideas from a single trend alone.The 15 innovative app ideas 2023 listed here serve as a great starting point for your planned journey. We've outlined all the reasons why they take precedence over other business simple app ideas at present. The stats and actual app examples we included also make a case for their earning a spot in this list.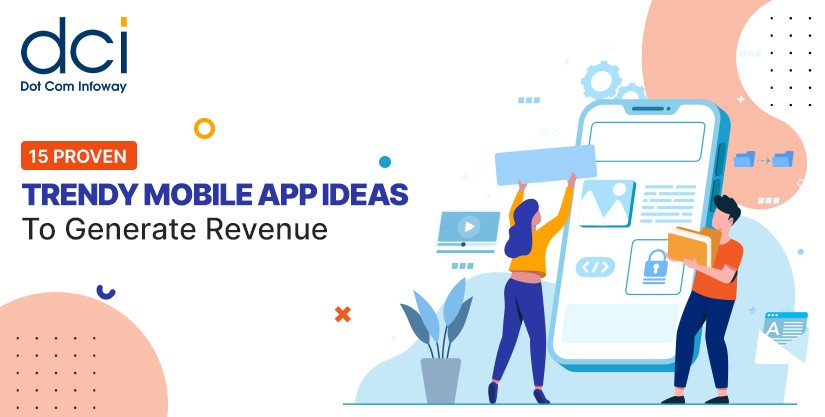 The 15 Mobile App Ideas That Earn the Spotlight for 2023
Metaverse App
Currently, 400 million people are actively engaging with the metaverse. From now until 2030, the industry's growth rate is expected to reach just a little less than 40%. 
This app, which serves as a gateway to the metaverse and its unprecedented perks, is also closely tied to two other trendy mobile app ideas included here, namely NFTs and cryptocurrencies. Incidentally, that's probably why your local blockchain development agency may be in full swing as we speak.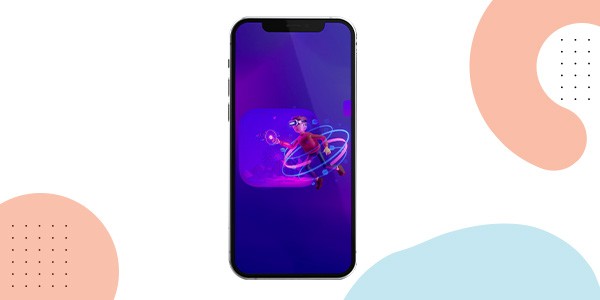 While Second Life, Fortnite, and Roblox may be the top platforms that immediately come to mind at the mention of "metaverse", a genuine metaverse app is more in the likes of VRChat and Decentraland. 
Virtual Influencers App
Almost every marketer is now well aware of the meteoric rise of influencer marketing. Should we be surprised that it's already beginning to grow an equally notable offshoot in the form of virtual influencers? 
According to a recent survey in the US, close to 60% of respondents have stated that they follow at least one of these digital, eye-catching denizens. 
An app that centres on them is one that usually makes it easier for them to reach out to potential brands and engage with their audience. Prime examples include Instagram and Facebook. 
VR-Based Travel App
Imagine being able to experience close to real-world renditions of famous tourist sites in the world. There's no shortage of globetrotters who would jump at that chance. 
In fact, the virtual tourism market is expected to $24 billion by 2027. Examples of rising VR travel apps include Wander, Google Cardboard, and Ecosphere. Even better is the fact that virtual reality has no shackles when it comes to applying your own creative twists.  
AI Apps
People usually hire dedicated developers for AI apps that are similar to Siri, Cortana, and Google Assistant. However, almost any kind of unique app that utilizes AI as a primary solution falls under this category.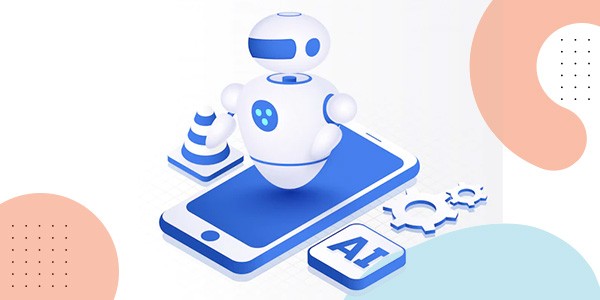 For instance, see how we're now able to detect food freshness with the help of apps like ImpactVision. The same goes for AI-powered video editors like DaVinci Resolve and Adobe Premiere Rush, which help boost quality and efficiency. 
For an industry valued at a little over $135 billion at present and slated to grow close to $300 billion by 2026, the sky is certainly the limit. 
NFT App
NFT & Marketing has become just as vast and varying as the types of NFT apps now available. There are those that center on NFT creation and minting like Binance, while there are others that serve as a more comprehensive NFT marketplace like OpenSea.
The NFT industry is becoming huge. Up to 4% of the US population owns an NFT, and that number's growing. One CryptoPunk NFT became notorious for selling for $532 million, making it the most expensive NFT purchase to date. 
Supermarket App
Grocery app development usage trends reveal a steady rise annually, with US users reaching more than 30 million in 2022. The pandemic is partially responsible for its rise.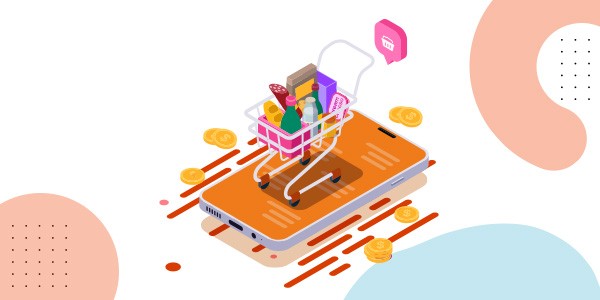 Once people discovered the conveniences of being able to order and pay for their groceries over a smartphone – and not having to drive or commute, there was no going back. Some apps even effectively integrate augmented reality. 
Examples: Flipp and AnyList
---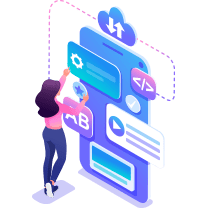 Reliable Mobile Apps to Drive Digital Transformation
Mobile apps open up commercial options that couldn't be obtained or replaced with alternative alternatives. Get expert support from Dot Com Infoway for your custom mobile app development.
---
Dating App
Looking for love and establishing romantic relationships are an innate part of being human. Dating apps let you meet and connect with people whom you have an affinity with or share mutual attractions. 
Apps like Tinder receives thousands of downloads alone. In fact, on June 2022, it reported over 955,000 downloads. Take note that certain genders tend to gravitate toward a particular app for the way it better caters to their dating needs. 
For example, it's been found that more men prefer Bumble because of their policies. 
On-Demand App
The on-demand app industry is set to reach a total user base of more than 7 billion users by 2025 with over $30 billion being spent every year. That's not at all shocking since, nowadays, you can take different routes in on-demand delivery app development, and still enjoy success either way.
Would you settle for food-centric on-demand delivery apps or do you prefer to focus on entertainment, groceries, healthcare, fashion, or home services instead? 
Take inspiration from apps like Lyft, Instacart, Doctor on Demand, and Drizly. 
Cryptocurrency App
These set themselves apart from metaverse and NFT apps by focusing mostly on providing trading solutions for cryptocurrency owners. 
Kraken, Coinbase, and Gemini are all replete with helpful features like margin trading and future-oriented trading to help traders get the leverage they need. They differ mainly in the fees they charge for every transaction.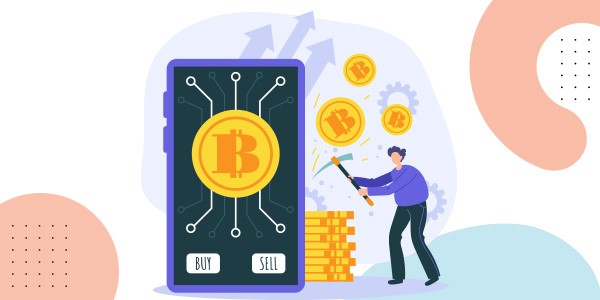 If the industry's current market cap of $858 billion doesn't motivate you, then we don't know what will. It is one of the million-dollar app ideas.
News App
People will never lose their curiosity for current events in various aspects of society. Most news apps make it easy for them to gain ready access to stories and articles, usually in a cost-effective way.
In fact, did you know that Google has stated that most people spend over 30 minutes per day interacting with a news app?
Look no further than Google News and Flipboard when planning how you're going to make your app stand out. 
Freelancer/WFH App
Freelancers are expected to reach close to 80 million by 2025 in the US alone.
The phenomenon called the Great Resignation is still ongoing since people are looking for better, less stressful ways to make a living. A WFH app can be one that helps freelancers connect with potential clients.
Others can help make working from homes much easier such as the conveniences offered by Slack and Zoom. 
Investment App
Did you know that in 2020 alone, the revenue from these types of apps increased by more than 70%? 
Normally, this type of app includes those that deal with stock trading like eToro. However, you can go for a more narrowed-down approach by educating new investors, providing tips for saving or even delivering trading contests.
Good examples include Instr, Acorns, and Wealthbase. 
Payment App
UPI (Unified Payments Interface) payment apps are included among the best mobile app ideas for startups because they readily provide one-stop solutions for users with different preferences for sending and receiving money, among other finance-related endeavors.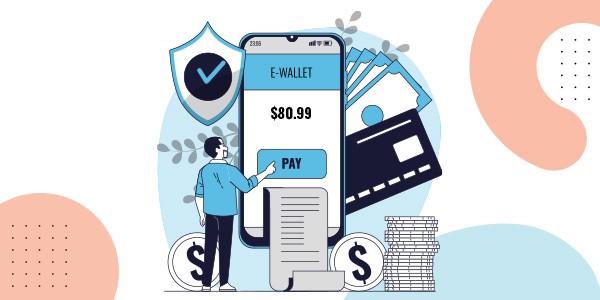 The top examples include GooglePay, PhonePe, and BHIM. Cumulatively, the top payment apps have a combined user base total of 3+ billion users. 
Tenant Finder/Communications App
Mobile app development trends have consistently pointed to a rise in the usage of communications apps like WeChat, WhatsApp, and Viber. Usually, it's not just to have a constant line of communication as well.
Most of the time, people use it to fulfil a present need like looking for the best house rentals in their area. Tenant finder apps make this possible, and usually, apps like Realtor.com and Zillow let users communicate with the landlord. 
Demand will likely not wane any time soon as close to 35% of American households are actually rented. 
Pregnancy-Helper App
This is undoubtedly one of the most overlooked trendy mobile app ideas, and it can actually be a goldmine. Women want to get the best and most help possible when going through pregnancy.
What's sure is trends point to a continuously upward trajectory since 2018.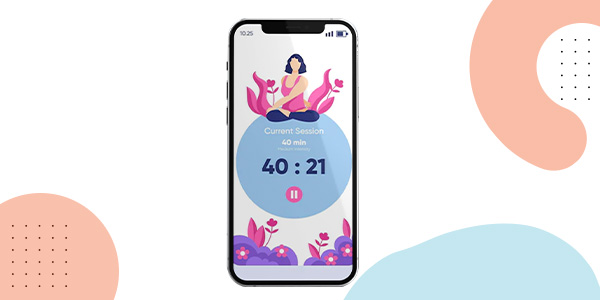 Most apps help women track their baby's development, but they can be largely informational as well (e.g. providing helpful tips during pregnancy). 
Check out Pregnancy+ and Nurture Pregnancy for great examples. 
Conclusion
Ideas are gateways to success (or the opposite). As an app developer, you should always be armed with knowledge about what's exactly gaining traction. It's never enough to be swept by the hype of trendy mobile app ideas just to fall short of your expectations.
Always take an objective stance when weighing your options, especially if you're planning to launch a startup app development company. More importantly, know the cold, hard facts pertaining to them. Use sound judgment from there. 
Of course, you can also always rely on custom mobile app development solutions for your business.
Related Articles: