Top 15 Innovative Mobile App Ideas To Fuel Your Startups In 2022
Ruban
In 2022, the success of a startup largely depends on your unique idea. An innovative mobile app idea that gives people solutions to their needs has a good chance of becoming a success. Users want an app that will help them save time, cut on costs and streamline their everyday processes.
While it may sound simple, it is usually difficult for most startups to satisfy the three needs mentioned above. This is why this guide has discussed 10 innovative mobile app development ideas to help you come up with a successful startup.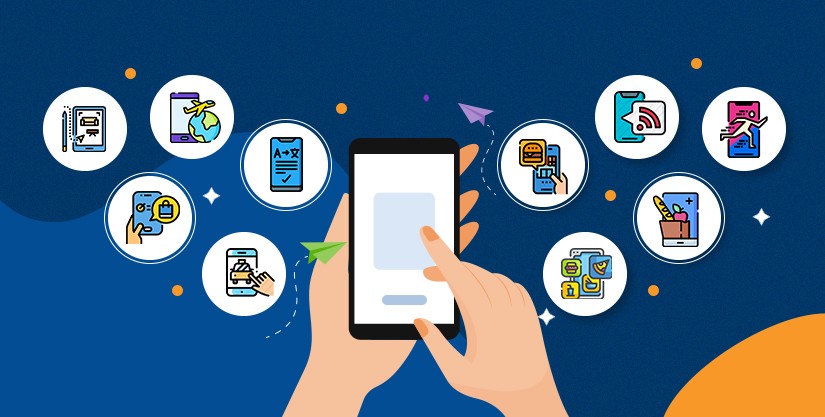 Below are the few mobile app ideas to fuel your startups.
1. Online Education App
Think of the challenges that schools have had to put up with since the rise of the coronavirus pandemic. Many administrators and school owners will undoubtedly agree that they need all the help they can get in managing their campuses completely digitally. Teachers, too, can say the same thing, though their concerns are mostly related to the classroom — but by no means are they less impacted.
Some of the most pressing problems include how teachers and students will be able to conduct their lessons optimally and with minimal disruption. This takes paying attention to communication channels, how the app will readily deliver educational references, and keeping the virtual school and academic environment ideal for learning.
The best examples of online education apps include our very own EduKool, Udemy, Khan Academy, and TED, to cite a few.
Know the cost to develop education apps here.
2. Entertainment App
Entertainment is an admittedly broad term and that bodes well for a lot of developers. This huge category encompasses games, music, movies, social media, and virtual communication, after all. And the icing on the cake is that people simply can't get enough of them. We are always on the lookout for apps that fulfill our fantasies, impart those unrivaled ambiguous feelings, stay connected with others, and keep our minds at work.
Entertainment apps can provide all of these things and plenty more, and they are needed now more than ever in the cynical COVID era, where people need a regular means to escape the harsh realities of the world.
Apps that are quintessentially entertainment-oriented include Netflix, SketchBook, Spotify, and Facebook.
Check the details of the cost to develop social media apps.
3. Casual Games
Easy to get the hang of and wildly addicting, casual games are related to entertainment apps. Although it can be argued that the former always cuts a fun figure, which is precisely most of them are very addictive. Their rising demand only goes to show people still want to tweak their minds, reflexes, and even creativity while always managing to acquire loads of fun in all its various forms.
Casual games may seem too simple at times, to the point that they might appear to be designed for children. But you'll soon find that the great ones offer just the right balance between difficulty and endless hours of amusement.
The ones that have stood the test of time include Plants VS Zombies, Candy Crush, Angry Birds, and Idle Slayer. However, don't forget to do mobile app marketing for the applications to remain top in the app store.
You may check the cost to develop game apps.
4. Online Consultation App
Considering the health paranoia that the pandemic has caused and continues to inflict on people, it's not a surprise that online consultation apps are becoming in-demand and valuable. Indeed, there's just no other solution that can compare with how medical apps make vital healthcare providers and doctors always within arms' reach of patients.
These are apps that showcase how far telemedicine has gone, and it's high time for developers to start enriching it further, especially as it can have a tremendous positive impact in the fight against COVID-19.
Prime examples of online consultation apps include MDLIVE, PlushCare, LiveHealth, and Lemonaid.
5. Cab-hailing App
Mobile apps like Uber, Lyft, and Taxify have helped revolutionized commuting. You can now easily book a cab from your phone which has helped in saving time and money. While big companies enjoy a better share of the market, developing a cab-hailing app is still a lucrative mobile app business venture. You can add more features that include passenger safety to make your app marketable. Take a look at the cost to develop ride-sharing apps.
6. Shopping App
Almost every person loves to shop. This is why apps like Amazon and eBay are making millions of profits each day. You might consider several mobile app ideas for your startup like; deals and discount app that notifies users of any upcoming best deals that they may be interested in. These can be deals on clothing, food, home equipment etc. Developing a Ecommerce App is one of the proficient choice for the Startup Businesses.
A collective shopping app that allows users to purchase items at bulk. Buying at bulky is considered economical as it may come with free delivery from some companies. As a result, such a startup has the potential of being a success in 2019.
Check the marketplace app development cost estimation details.
7. Social Networking App
Businesses require an online presence to increase popularity, credibility, and to improve their market presence. So creating a social connect mobile apps for a startup is a great idea to allow the business to manage their social media platforms from one central location. This idea is especially important for companies that rely heavily on customer engagement. You can interact with your Facebook, Twitter, Linkedln, and Instagram networks at one go.
Check here – How much does it cost to develop photo-sharing apps?
8. Live Streaming App
Let's start thinking about the booming habit of the people. Nowadays, Everyone has a new addicted hobby – streaming live content. 82% of Internet traffic uses live-streaming apps routinely. Hence, Starting a business where the people are most evolving; is the clever choice for any startup. By the way, Build a live streaming app such as a Netflix-like app that enables users to share their feelings in a live moment. This type of booming technology -video streaming app development will provide you with the strongest recognition in the broadcast streaming industry.
---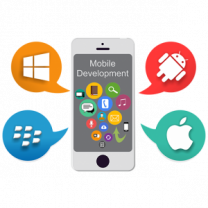 Development Company to Make Your Idea into Reality!
We are a leading mobile app development company, which creates scalable and interactive mobile applications that can amplify the level of user experience to meet any specific business requirements.
---
9. Cooking Assistant App
Cooking is an interesting hobby for most people. And these lovers of cooking are always experimenting with different recipes and ingredients. Creating an app that offers instructions for cooking enthusiasts on different recipes can, therefore, be a rewarding venture. However, before you create a cooking app, take inspiration from successful apps like Food.corn and BigOven.
10. Food Delivery App
Some people get so busy that they can't find the time to visit a restaurant to have a meal. But these people can't miss out on their meals altogether. Because of this, creating a food delivery app is an excellent mobile app for startups. Besides ordering for food, you can add features where users can find the available cheap ordering services to their location. The user should also be given an option to suggest their preferred ingredient to a restaurant to get their desired taste. Take a look at the cost to develop food delivery apps.
11. Grocery App
We all go shopping for our grocery at least once every month. During this time it is always easy to forget some of the products you may want to purchase. Having a grocery app is a great mobile app idea to streamline the shopping experience.
The app allows shoppers to add stuff to their cart during the month. You then schedule a date where you just step into the market and pick your products. Since there are already several grocery apps in the market, you need to come up with unique selling propositions for your app. Here is what might be beneficial to the grocery app users. Comparison of prices between different stores Cashback on purchases, No cancellation fees, No minimum order.
12. Travel App
Travelling never gets out of fashion. So creating a travel mobile can be a good idea to speed up your startup in 2019. Your app should show your users famous destinations they can visit. It should suggest the best restaurants, and hotels as well as exciting things to do in that location.
Additionally, the app should have an expense travel tracker to enable users to calculate the estimated travel expenses to their ideal destination. Some famous travel apps include AirHelp, Skyscanner, LoungeBuddy, and Hostelworld. Our cost to develop a ticket booking app will help you.
13. Language Learning App
Learning a new language for most people becomes more interesting when using a mobile app. One of the best mobile app ideas is to create an app that teaches users how to use particular words in the language they are learning. The app should also aid in the clear pronunciation of words.
Besides, it should also suggest the commonly used words in that language and their meaning. This will make learning a new language exciting and easy. Some of the best examples of successful apps for learning new languages include Busuu and Memrise
14. Virtual Interior Designer App
Carrying proper home decorations can be overwhelming. You may not know what items to use for your decorations as well as the right places to purchase these items. Technology has made home decorations an easy process, however.
You can create a virtual interior designer app that allows users to take a picture of their home and then decorate it using different designing options available in the app. These include wall stickers, paints, carpets, colours, and curtains. Besides, the app will suggest the best places to purchase each item you use for your interior designing process.
15. Health Fitness App
Today more and more people are becoming conscious of their health. The challenges, however, lie in keeping a regular healthy routine. You can leverage this to create an app that help can help users to track their daily routine. The fitness app can suggest best practices for users to follow to stay healthy. This includes practice sessions to stay fit, a better lifestyle, and meal intake timing.
Over To You…
The above 10 innovative mobile app ideas should help to fuel your startups in the future. After choosing the idea that works for you, it's time to select an experienced startup app development company that should be able to create the best mobile app to make your startup successful.
Related Articles: