The Rise Of Mobile Apps During the Coronavirus Outbreak [Infographic]
Venkatesh C.R
The Covid-19 outbreak has confined a big part of the population indoors. This has had a direct impact on mobile app usage trends, especially among on-demand mobile apps.
People are using mobile apps for various purposes. People who work from home use mobile apps for video conferencing and communicating. Students use mobile apps to attend online classes. People watch more entertainment through streaming services and play games. On-demand mobile apps are used to order food, groceries, vegetables, medicines, and an array of other items that can be safely left at the doorstep. If before the pandemic the use of mobile apps was an option for many, now it has become a necessity.
In the infographic below, we have compiled revealing trends on how the use of mobile apps has not just increased in numbers, but also in terms of the influence that they wield in people's day-to-day lives, across devices and mobile operating systems like iOS and Android.

---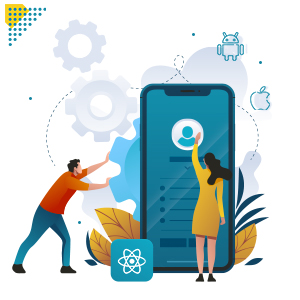 Are You Looking for a Mobile App Developing Expertise?
Dot Com Infoway is a leading mobile app development company, which creates scalable and interactive mobile applications that can amplify the level of user experience to meet any specific business requirements.
---
Coronavirus, a global pandemic, is rising every day and causing a global economic downfall. The demand for goods and services has increased and there is a skyrocketing growth seen in on-demand apps.
Mobile apps are a part of our daily lives. 2020 will continue to be a big year for the mobile app industry. In pandemic time 90% of mobile time is spent on apps
49% of people open an app 11+ times each day.
57% of all digital media usage comes from mobile apps.
48% of daily internet access happens via mobile devices
65% of smartphone users have at least one gaming app on their devices.
Mobile devices generate nearly 50% of global website traffic.
App users spend 77% of their time on their top 3 apps.
During the last week of March, there was a 132% increase in the number of installs compared to last year.
Largest Categories by Consumer Spend:
iOS – Games, Entertainment, Photo, and Video
Android – Games, Social, and Entertainment
Gaming Apps:
Gaming apps saw a 47% increase in sessions and 75% increase in installs
Non-gaming apps were 35% of the spend on iOS
Non-gaming apps were 15% of the spend on Google Play.
2020 Global App Downloads & Usage:
| | | |
| --- | --- | --- |
| App Industry | iOS(2.2M)  | Android(3M) |
| Games | 30% | 45% |
| Business | 105% | 115% |
| Health & Fitness | 30% | 75% |
| Education | 28% | 50% |
| Medical | 20% | 28% |
| Shopping | 25% | 35% |
Top Grossing Apps During COVID 19
Food Delivery Apps
Grocery Apps
Video On-demand Apps
Pharmacy On-demand Apps
Laundry Apps
Tele-conferencing Apps
Remote-work Apps
Entertainment and Media Industry
Netflix – 51%
Music Streaming – 35%
Snapchat – 20%
YouTube – 14%
Facebook – 30%
TikTok – 32%
Podcast – 12%
Online Education Industry
Google Classroom
Duolingo
Tencent Classroom
Online Coaching Industry
Zoom – 266%
Skype – 66%
GoToMeeting – 85%
Join Me – 43%
Aarogya Setu is the best example of an on-demand app during the coronavirus outbreak. 100 million downloads in 40 days. This mobile application was developed by the Government of India to connect essential health services with the people of India to fight against COVID-19. It was the 7th most downloaded app globally on both iOS App Store and Google Play.
Are you ready to develop Mobile Apps? or Need any Clarification? Get Mobile App Consultation Services from us.