Online consulting mobile app development services
Are you a doctor or a healthcare professional exploring the possibilities of providing online consultation services through a dedicated mobile app? A doctor appointment app can certainly help you. An increasing number of patients and people suffering with ill health these days prefer to get advice from their doctors and healthcare advisors from their homes and hence, they are constantly looking for dependable doctor on-demand mobile apps. Whether you are looking for an online doctor free chat or a free doctor consultation app or you want to incorporate a payment gateway that will allow your patients to get consultation from their mobile phones, we have got you covered.
Our team of experienced mobile app developers will build you the best online doctor consultation app or an online medical consultation app for providing healthcare and checkups. Through our doctor on-demand app development services you will be able to provide your consultation services over video chat. It will also have the provisions of incorporating all the major contemporary instant messaging apps so that your patients can contact you and interact with you using their preferred interface.
Our mhealth app developers will use a mix of cutting-edge technology and domain expertise to create the perfect experience for you and for your patients via your custom doctor appointment app.
On-demand app development for doctors and physicians for online consulting
Our doctor app development allow your patients to contact you and get your advice from their mobile phones using notifications and video chat.
 Provide advice to existing patients and encourage new patients to contact you.
Charge by the hour or by the session and draw payments automatically.
Through our telemedicine app development, increase your revenue per hour by providing consulting services to multiple patients at the same time.
You can choose whether you want to provide free chat and free video, or you want to get paid for your time.
Reach more patients by having a mobile app for multiple mobile OSs.
Core features of our online consultation app for doctors
Easy user registration
Your patients can easily register using their mobile numbers or their email addresses.
Complete branding
Have a unique doctor appointment app for your medical practice with your logo, clinic name or your own name.
Multiple authentication options
Your patients will be able to sign into your mobile app using OTP, password or fingerprint sensor.
Dynamic invoicing
Charge by the hour or by your own timeframe and then send dynamic invoices to your patients.
Accept advance payments
Charge a monthly fee or allow your patients to purchase credits. Money will be automatically deducted after the session.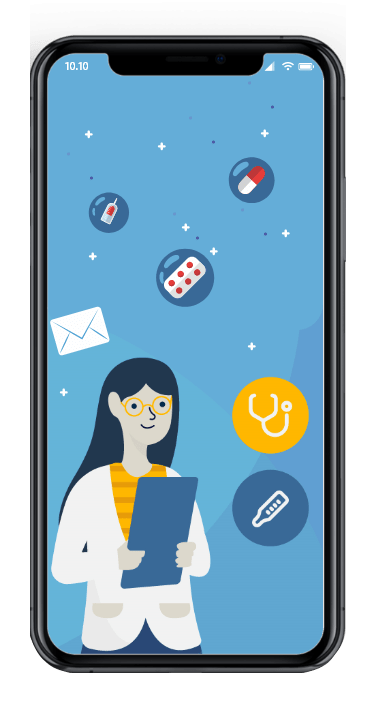 Save pre-recorded videos
Raise awareness among your patients by allowing them to watch educational healthcare videos and consequently, build your brand.
Allow video uploads
Allow your patients to upload their own videos that you can assess at your own convenient time.
Digital wallet integration
App Development for medical consultation allow your patients to pay you using all contemporary digital wallets, including add-ons like cryptocurrency payments.
Social media integration
Your patients will be able to post testimonials about your consulting service to their social media profiles straight from the app.
Internationalization
Accommodate multiple languages and multiple currencies to serve global audience.
Our mobile app development process for online consulting for doctors

Analysis of your requirement

The mobile app must completely cater to yours and your users' needs. Hence, we first develop a complete understanding of how you operate before proceeding.

Wireframing
This gives you a visual idea of how your app is going to move from frame to frame and how various elements are going to be arranged on the mobile phone.

Designing and developing
Once you have approved of the wireframe, our UI designers and programmers start giving shape to your online consulting mobile app, both for Android and iOS.

Testing and debugging
Once a working version of your mobile app is ready, we test it in as real circumstances as possible and work on bugs, if any.

Launching
After making sure that all the kinks have been ironed out, your mobile app will be launched through different app stores.

Deploying
This is the proverbial final phase. Your doctor on-demand app becomes available to your current patients, their family members and even prospective patients, to download and start using your consulting services.
Key benefits of having an Doctor On-Demand App Development For Your Consulting Business
Easier for new patients to find you.
You can impart consulting using different formats such as video, text and images.
Real-time communication without having to travel.
Face-to-face consulting with video.
No geographic boundaries – provide consulting to patients from all over the world.
Instant feedback.
24 x 7 support from the comfort of your home (or wherever you happen to be)
Instant payments.
Real-time reporting.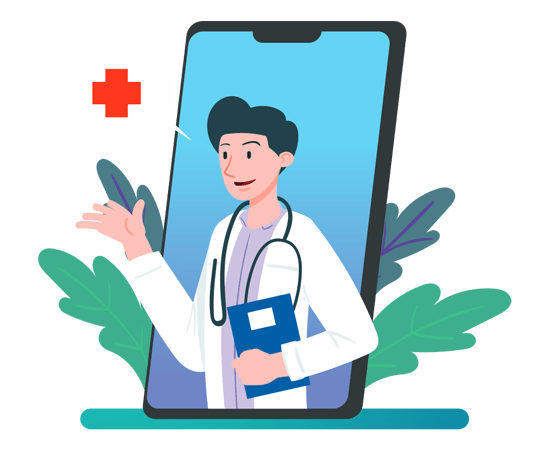 ---
Experience You Can Trust
I'm so proud of this program and what we've built as a team, it really is going to set the bar on what's available for hunters globally. It's easy to use, fast, pretty much as flawless as a program gets and it also looks really nice. It looks really great – I cannot tell you or express to you how pleased I am with the application! GREAT JOB!!!
Kudos to Dot Com Infoway for delivering Galatta Cinema on iPhone! Their high-end programming is so effective that GC on iPhone eBook reader reads just like the hard copy – you can flip through pages as swiftly as you would flip the magazine. Also, the high-res images download faster and retain the flashy look. Indeed, I love every bit of GC on iPhone. Thanks, DCI!
It doesn't take a genius to figure out that they genuinely enjoy what they're doing. Dot Com Infoway was able to meet the client's needs while maintaining open lines of communication throughout the project.
---
Why work with Dot Com Infoway?

World-class experience

Highly diverse team

Complete solution under one roof

Unimpeachable confidentiality

Support you can completely count on

No technical knowledge needed on your part
Why choose us for your consulting mobile app project?
One of the biggest advantages of working with us is that we have years of experience developing and deploying groundbreaking mobile apps for a wide range of clients from all over the world.
We always approach a new project from the customer's perspective because eventually, it's your customers (in your case, maybe your patients or clients) who will be ultimately using and benefiting from your mobile app. Your mobile app will be a "coming together" of your stake and the stake of your patients and clients.
We know the needed technology like the back of our hands. Day in and day out our programmers are working on creating simple solutions through complex programming and UX design.
Once you decide to partner with us, you can rest assured you will get a mobile app your patients and clients will fall in love with.
From initial brainstorming to deployment and maintenance, we can offer you a full package. We have already worked on multiple online doctor consulting apps for individual healthcare professionals as well as big and small clinics and hospitals.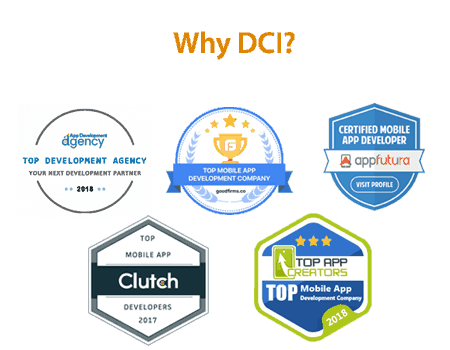 Explore Our Other App Solutions
Mobile App Solutions across Verticals
We will take your business ideas from conceptualization to a well-loved app on Apple's App Store and Google Play
---
Book a Quick Consultation
Share your details and we will get back to you as soon as possible to schedule a meeting.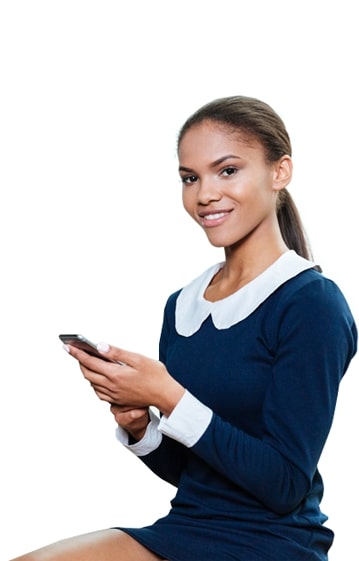 Check Out the Related Services
Check Out Our Blog Posts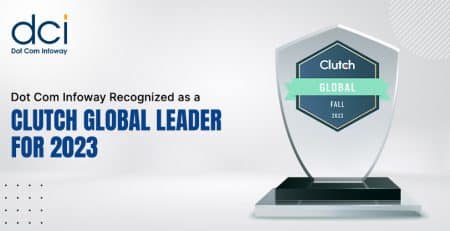 Dot Com Infoway (DCI), a globally recognized app development...