Social Media Marketing
There is no doubt that you are losing out on a great marketing opportunity if your brand is absent on platforms such Facebook, Twitter, Instagram, YouTube, etc.
At Dot Com Infoway, we offer social media marketing services across platforms to put the spotlight on your brand – increasing the engagement between your customers and you, enabling a healthy two-way communication that not only enhances your presence but also helps you understand what your customers are talking about you and how you could serve them better.
With over two decades of experience in digital marketing, our experts help you leverage the web of social networks to drive more visitors to your website, effectively.
Our Services
As social media redefines the basis of online marketing, DCI offers you proficient yet affordable social media marketing services to propel your marketing strategy.
Get an edge over the competition by shining on the world's most popular social platform – Facebook. The platform offers an effective marketing tool for businesses of all sizes to showcase their work, build mailing lists, create business communities as well as attract new clients and sell through their pages. Our internet experts will set up and manage your Facebook campaigns, allowing you to focus on running your business.
Twitter remains an unexplored yet powerful medium to innovatively connect with your online audience quickly. At DCI, we help you create your presence on Twitter, enabling you to converse with influencers, peers, industry leaders, clients as well as competitors effortlessly.
No business or brand can afford to ignore LinkedIn – world's fastest growing professional network. By optimizing your LinkedIn page, not only do you open the door to a plethora of networking opportunities, you also get the perfect showcase for your brand where you can proudly display your services, achievements and testimonials received from happy clients.
Pinterest is a powerful social media network for shareable content that is often passed up by many business owners while designing their marketing strategy. However, we can tell you by experience that engaging your audience on Pinterest can give a big boost to your business. To help you start, we first analyze whether Pinterest is suitable for your business or not. If so, we begin by explaining to you how you can leverage the platform followed by creating and implementing a tailored marketing strategy.
Video content is the future of online marketing; the trend evident by the rate at which video content is being consumed by the public at large. Ensure that your brand stays on trend by creating a dedicated YouTube channel for your brand that will provide you the perfect platform to engage your audience.
'You are only as good as your last customer review' is the sad truth that all businesses must reckon with. Especially with so many social media channels, an occasional frustrated customer or mudslinger could take advantage of the open communication to malign the reputation of your brand through defamatory content. Thus, it is important to hire professional reputation management services to keep a tab on your online presence and improve it through an influx of positive content on regular basis.
Our Process
At DCI, we use innovative technology and analytics to create target-driven marketing campaigns that deliver.
We analyze your social presence to discover new opportunities and define a new, measurable social media plan for ongoing success.
We identify the social media platforms where you must build a presence, setting up and managing your social media profiles on relevant platforms to drive more visitors.
We develop the perfect outreach strategy for your brand – be it link-building through badges, blogging or building a community around your business, our experts will assess the most relevant steps for your success.
Don't have the resources to monitor your communities? We deploy experts to build and manage communities important to you, keeping the audience engaged and responding to comments, positive or negative, in a timely manner.
Fresh, innovative and informative content is the backbone of any marketing strategy. We have partnerships with ace content creators to deliver stellar marketing content across verticals.
We set clear goals and regularly track the performance of your campaigns, offering insights measured against the metrics most essential to your business.
Why Us?
DCI is a globally renowned IT and mobile and digital marketing company offering professional social media marketing services.
Quick consultations
Time is money, which is why we do not waste any time and offer quick one-to-one consultations to all our clients, charting out to them how our services can benefit their brands.
Result-oriented
Our friendly, professional and knowledgeable team works closely with you to deliver results in a timely manner.
Real-time monitoring
To ensure we meet our targets on time, we employ real time monitoring to make sure your campaign is on track.
Brand Loyalty
By leveraging the right social media platforms to create an engaging brand, we help businesses reach out to customers and communicate with them, promoting user retention and brand loyalty.
I contacted Dot Com Infoway for help with Search Engine Optimization. The team worked diligently and quickly to optimize my website for improved visibility. I am very happy to say that my site jumped to the top in Google searches, resulting in a substantial increase in my client base. Their fees were reasonable too. I would recommend them highly.
I can't thank you & your team enough, I was very worried about a process I knew nothing about. But right from my first email to yourself, I felt reassured I was with the right team. This has been so all the way through, I have appreciated your patience, support & advice on several topics like digital marketing & Web Design and Development. Your professional and knowledgeable team clearly guided me in this unfamiliar world. I would not hesitate to recommend Dot Com Infoway to any of my colleagues.
In our country, a stigma prevented people from visiting psychiatric doctors for treatment. Our challenge was to increase awareness of this stigma and address it using social media marketing. After launching our social media campaign, we have seen a significant change in the attitudes and outlooks of patients who we meet in the psychiatric context.
---
Latest Updates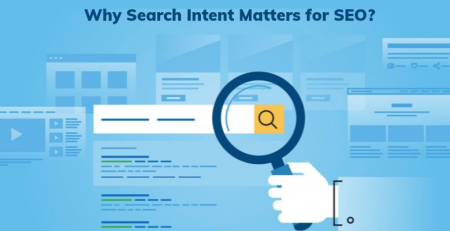 Search engine optimization also abbreviated as SEO is a... read more
eBook and Guide
Content marketing is not what it was yesterday. Today's trend demands fatter content in the form of ebooks, infographics,... read more
Developers are aware that the app market is saturated with millions of apps, and standing out from the lot... read more