Make Your Own App for Clubs, Association, Communities
Our App Development for Clubs & Associations lets your club:
01

To Notify for meetings & accolades

02

To Chat with nearby users

03

To Manage membership fee collection

04

Access Gallery and much more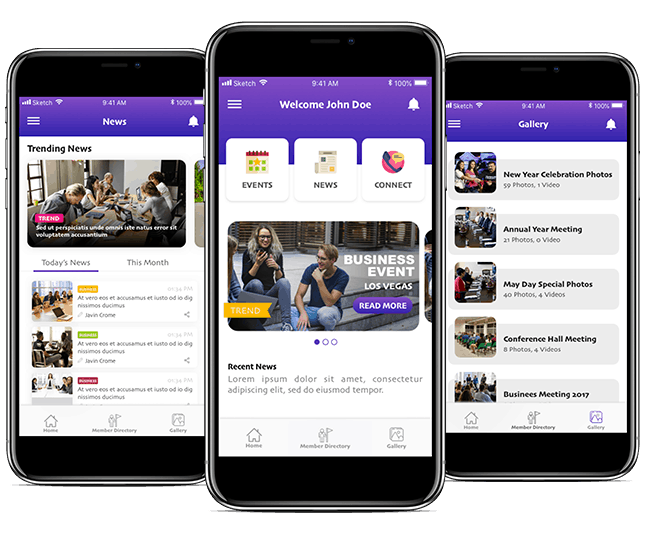 Mobile App Development For Clubs & Associations
Often seen as a barrier to effective group discussions and meetings, mobile phones can actually do wonders to your club's progress and growth. Imagine a scenario where you can reach out to a much wider set of potential members, automatically send reminders and news broadcasts and manage all club communication – at a tap of a button!
With a mobile app development for clubs & associations, communities, you can achieve endless possibilities and minimize human intervention in club activities, making hand-overs easier and fun. Get a functional and engaging app in just two weeks with Dot Com Infoway's specialized mobile app development expertise. We not only develop your app, but we also list them on app stores so that your club can easily be discovered. With the help of our expert team, build a custom mobile app for your club members, associations, sports club and society that leads to better communication.
Key features of the Club Mobile Application
The Custom mobile app development for clubs & associations will revolutionize the way your club operates. By simply updating events, schedules, news and guidelines in the manager dashboard, you can easily keep your members informed. Check out the key features of the club mobile application.
News & Announcements
Let all members access the latest news and announcements related to club activities in a single tap on the screen.
Membership
Forget the long, tedious process of collecting the fee. Let members pay the membership fee directly from their app, in a matter of seconds!
Reach Potential Members
A successful club is one that keeps adding new members. Enhance your club's visibility through a custom mobile app for your club.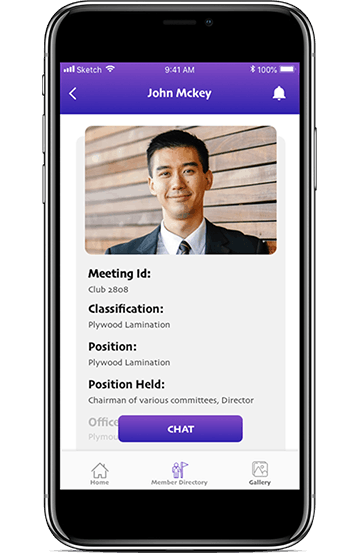 Events
Events are a great way to enhance club camaraderie and an opportunity to engage with ex-members and potential new members at the same time. With your club app, you can share event posters, information and reminders, track participation, collect fees, and share post-event pictures and videos – all without breaking a sweat!
Push Notifications
Members will get club notifications on their phone without even opening the club application! No more missing on important updates and news.
User Registration
Have greater control over people using your app through the user information registered with the app.
Our Process of Developing a Mobile Application for your Club

Analyzing Club Requirements

The engagement starts with us understanding your club's key requirements; areas where you face challenges and strengths that can be leveraged.

Wireframing
Our team of technical specialists transforms club requirements into technical specifications, creating wireframes that capture all the requisite areas, features and functionalities. We get this approved by your club.

Designing
Our UX experts design lucid web pages that are not just aesthetically pleasing but are also aimed at enhancing the ease of use.

Development
Using the agile methodology of software development, deploying advanced tools and techniques, we develop a robust mobile application for your club; one that works swiftly and entails features that make managing club activities a piece of cake.

Testing
We don't believe in half-baked solutions. So, we test and re-test the application on various aspects before we dish out a highly-responsive and bug-free app in your members' hands. There is no coincidence that our apps are rated high on Google Play and the Apple Store with an average rating of 4.5.

Deployment
We know that you would need our help even after the app is developed and delivered to your club. Hence, we provide continual support to ensure your app's seamless functioning. Moreover, we always stay in touch should you need to augment the app features or transit the app to new technology.
Why You Need a Club Mobile Application?
App Development for clubs & associations provides enhanced visibility and automation of tedious, time-consuming processes such as sending invites, broadcasting news and sharing information
You get a branded app for your club that features on Apple Store and Google Play
You don't need any programming or technical knowledge to make changes and send updates through the app. It's a child's play, literally!
Freedom to send unlimited notices, intimations, letters, newsletters and other communication, in a completely paper-free environment
We act as your technical wing, giving you professional advice on optimizing and leveraging the app in best possible ways.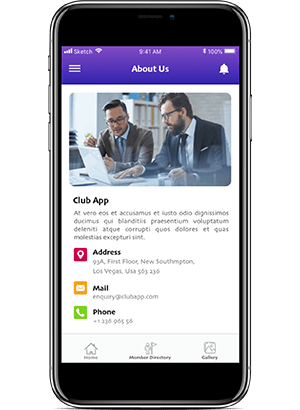 ---
Experience You Can Trust
I'm so proud of this program and what we've built as a team, it really is going to set the bar on what's available for hunters globally. It's easy to use, fast, pretty much as flawless as a program gets and it also looks really nice. It looks really great – I cannot tell you or express to you how pleased I am with the application! GREAT JOB!!!
Kudos to Dot Com Infoway for delivering Galatta Cinema on iPhone! Their high-end programming is so effective that GC on iPhone eBook reader reads just like the hard copy – you can flip through pages as swiftly as you would flip the magazine. Also, the high-res images download faster and retain the flashy look. Indeed, I love every bit of GC on iPhone. Thanks, DCI!
---
Why Choose Dot Com Infoway

Quick Expert Consultation

Non-Disclosure Agreement

Dedicated App Developers

Flexible Hiring Models

On-time Delivery

Maintenance & Support
Why work with us
Dot Com Infoway is committed to caring a lot and strive in helping its clients reach their goals. Our App development for associations & clubs provides a comprehensive range of data protection to protect your Club/ Association information and give you peace-of-mind. Our services aim to provide you with solutions at affordable costs while intensifying your Club/Association system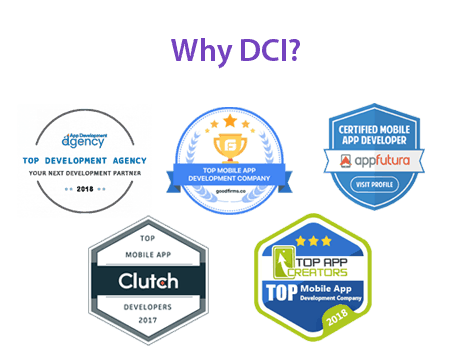 Explore Our Other App Solutions
Mobile App Solutions across Verticals
We will take your business ideas from conceptualization to a well-loved app on Apple's App Store and Google Play
---
Book a Quick Consultation
Share your details and we will get back to you as soon as possible to schedule a meeting.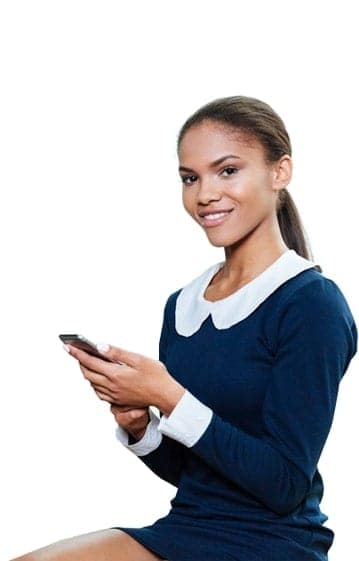 Check Out the Related Services
Check Out Our Blog Posts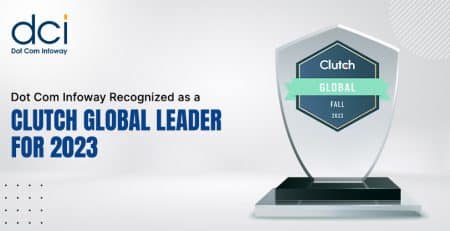 Dot Com Infoway (DCI), a globally recognized app development...