Restaurant App Development
Set a benchmark with a restaurant app development company and leverage the power of technology by availing a restaurant mobile app for offering exceptional services to customers with fewer efforts.
01

Highly qualified IT experts

02

Reliable and functional app service

03

Extensive utility by its users and owners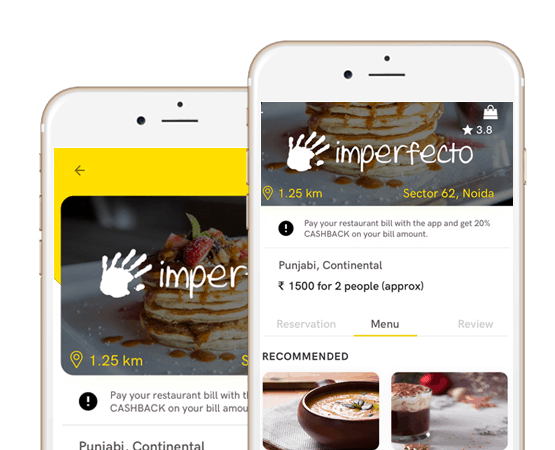 Restaurant Mobile App Development
The restaurant business is a growing industry with a lot of competition. So, you need to stand out from the crowd by making it easier for the customers to reserve seats and order foods from the restaurant with just a simple tap on their smartphone. And a mobile app for your restaurant is the way to engage more people to come and enjoy your delicious food.
We here at Dot Com Infoway, a restaurant app development company can help you to create your space in people's mind and heart by developing your dream restaurant app. Our team will sit and take you through all the steps to come up with a revolutionary app for all mobile platforms. So that people can instantly get access to the food without even setting foot inside the place and do much more.
Our mobile application developers are always pushing to do new things while ensuring the users get the best experience using the apps. The goal is simple, to develop an app that will make customers life easy as well as help the business to grow faster.
Restaurant Mobile Application
In this digital era, a mobile app to boost your business is no longer considered some cheap tactic; it has become a necessity. Especially, restaurant businesses can benefit in many ways by having a mobile application.
Running geographically segregated ads on the app to lure in people who are near your place and influence them to come to the premises. Only the people who connect to the Internet from the vicinity of the restaurant location see the ads. Targeted ads like this on the platform can increase sales as well as promotes the business.
An app for restaurants also speeds up the process of ordering food. An illustrated online menu will show customers what they will receive once they sit down at the table. So, before the waiter come and attend a table, the customer already has the menu on their phone, and they are preparing to order some food.
Meanwhile, a reward segment for the returning clientele in the app helps to secure business. Loyalty programs in the app will reward recurring customers in the establishment through discounts and promotions. And, regular customers won't need to carry physical cards as a simple mobile app works as the bridge between the restaurant and the user. So, it's time to tie up with the best restaurant app development company to build your own food ordering apps.
Core Features of Restaurant Mobile Application
Our team has developed apps for many restaurants which has helped those businesses to secure more customers. Such success is inevitable as restaurant app development company try to include as many useful features as possible. There are basic features like reserving tables and ordering food. While some other core features along with those create a user experience that very few can offer.
Reservations
Users can go to the app and see if any tables are available. They can choose a table and reserve it through the app. No need to make calls for reservations anymore.
Menus
Restaurant menu will be available on the app. So, customers can see what special the place serves as well as get to know that day's special dishes right from their smartphone.
Loyalty Program
Reward your regular spenders with the loyalty program and make them feel special. It will help generate more sales as people regularly coming to the restaurant will feel they are getting better deals.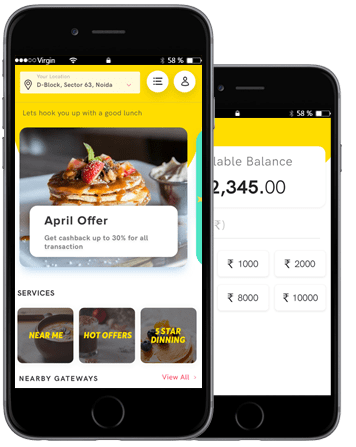 Create a community
People coming to your place will be able to share their reviews, and this will help other users of the app to know more about the restaurant from other people's experience. A community will form which gives you more exposure than the usual marketing techniques.
Notify users
A simple push notification within the app will let the users know about the upcoming events. It gives the businesses an excellent opportunity to send notifications to targeted users and get more set of eyes on the place.
Online order and delivery tracking
You can order us online and can enjoy the delivery tracking system. We will provide you an order reference number that will help you to track your order via our online tracking tool. We will place the order and keep notifying its status via email.
Process we follow to develop a restaurant app

Analyzing Client's Requirements

The very first part thing we do is sit with the client and get the project requirements. We visualize the entire thing all along the way with the client and try to gain insight into their plan. We take note of every single word and talk over every bit of detail..

Wireframing
The next part is to create wireframes for the application. Since we are a top restaurant app development company, our analysts will come up with a variety of wireframe screens of the restaurant app to give the client an overview of the entire project.

Designing
After getting approval showing the wireframe, we move forward and our experience UX designer to takes care of the app's interaction. Meanwhile, the UI designer works on the design to bring your business identity within the app.

Development
Then as a restaurant app development company, we bring our big guns who will work on the features of the app. They will fulfill all the requirements given by the client. The first goal is always to win over the app users by providing exceptional service when they use the thing on their smartphone.

Testing
After the development, they will run the apps and test it to see if it's working as they intended too. In this process, they try to look for bugs within the app and fix them before delivering the apps.

Deployment
The final process is to deliver the app on various platforms such as the Play Store as well as provide it to the official website of the business.
The restaurant app not only helps to promote the business, but it also makes the service faster. It helps to move thing more quickly. Like for instance, in the past, customers needed to make calls, and someone in the restaurant had to take orders. But now, with a single tap on the screen, they can place an order while no one needs to be there to take it. So, now simultaneously hundreds and thousands can place their order and don't have to wait on the line.
Provide easy reservation at any time.
Digital menu on the app.
Quick order and delivery of foods.
Getting more customers by providing location-based deals.
Encourage recurring customers through loyalty rewards.
Discount deals to increase sales.
Restaurant promotion through the constant online presence.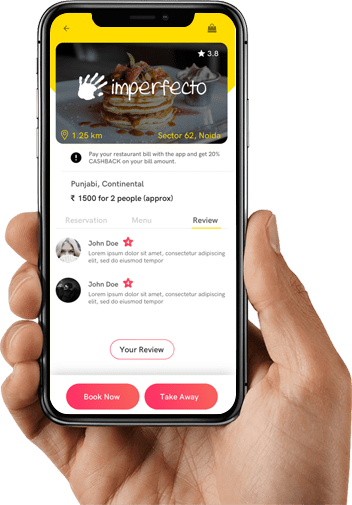 ---
Experience You Can Trust
I'm so proud of this program and what we've built as a team, it really is going to set the bar on what's available for hunters globally. It's easy to use, fast, pretty much as flawless as a program gets and it also looks really nice. It looks really great – I cannot tell you or express to you how pleased I am with the application! GREAT JOB!!!
Kudos to Dot Com Infoway for delivering Galatta Cinema on iPhone! Their high-end programming is so effective that GC on iPhone eBook reader reads just like the hard copy – you can flip through pages as swiftly as you would flip the magazine. Also, the high-res images download faster and retain the flashy look. Indeed, I love every bit of GC on iPhone. Thanks, DCI!
---
Why Choose Dot Com Infoway

Quick Expert Consultation

Non-Disclosure Agreement

Dedicated App Developers

Flexible Hiring Models

On-time Delivery

Maintenance & Support
Why choose us?
While everybody is ripping off the most iconic app and providing a generic version of the same thing, we do things differently. Unlike others, we don't believe in standing in a line, we love to stand out from the crowd, and that's why we provide one of a kind app that creates a brand identity for the business. Our developers are always on work to provide you with cutting-edge technology. Our customers are our number one priority, and our work shows that well. Even after finishing a project, you can come to us regarding any issue and our team will be hands-on to solve the problem. And most importantly, as the best restaurant app development company, we never disclose any information about our customers. So, they can be sure that their dream projects are in safe hands.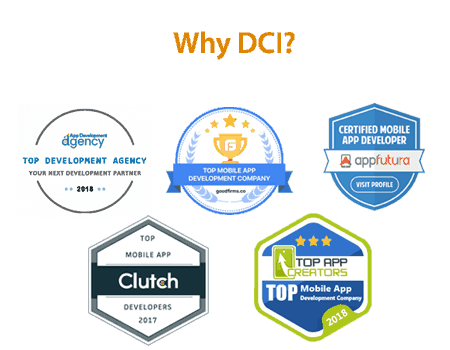 Explore Our Other App Solutions
Mobile App Solutions across Verticals
We will take your business ideas from conceptualization to a well-loved app on Apple's App Store and Google Play
---
Book a Quick Consultation
Share your details and we will get back to you as soon as possible to schedule a meeting.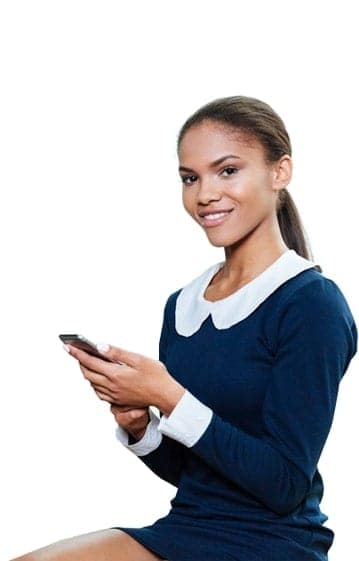 Check Out the Related Services
Check Out Our Blog Posts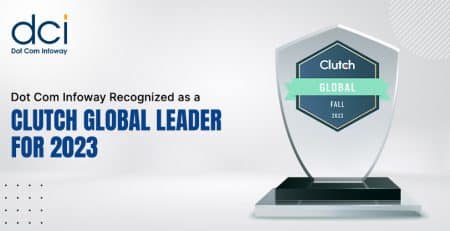 Dot Com Infoway (DCI), a globally recognized app development...