Pay Per Click
Timing is everything! Especially when it comes to effective marketing, it is pertinent to place your brand in front of the right audience when they are most receptive. A strategically planned Pay Per Click (PPC) campaign not only provides maximum exposure to your brand but also helps you gather audience intelligence to fine-tune your marketing strategy further.
At Dot Com Infoway, with two decades of experience in mobile, app and digital marketing, we can say conclusively that paid search marketing is the quickest way to present your brand in front of people looking for your products or services. PPC campaigns also give you better control over your budget, as you only pay for qualified traffic, ensuring higher ROI.
Get in touch with us to know how our PPC services can help you!
Our Services
A well-planned PPC campaign can instantly create traffic using Google AdWords, Bing, etc, leveraging various networks. Through our end-to-end services not only do we manage adwords but also focus on remarketing and retargeting.
If you have an established PPC presence, we can provide you an expert review of your strategy by closely evaluating your accounts and conducting competitive research. Our report will analyze your campaign's performance and help you reduce wasteful expenditure apart from discovering new marketing opportunities.
Paid advertising drives instant traffic by placing you at the top of search engine results. And with Google accounting for majority of the searches globally, Google AdWords remain a priority for PPC advertising. In addition to boosting your visibility, Google AdWords also allow you test keywords, adding more power to your SEO, too.
Most businesses focus their attention on Google AdWords, as almost two-thirds of the searchers use Google for their queries. However, as a savvy business owner, why let go of the remaining audience that uses other search engines, such as Bing?
Would you be surprised if we tell you that almost 20 percent of online searches go through Bing? At DCI, we offer Bing PPC Services that will help you capture new markets effectively.
Facebook, the king of social media with over 2 billion active users, is a robust advertising platform to reach to out a large audience. As a brand, you can reach out to Facebook users in two ways – by bidding for your ad to appear in the users' sidebar or by advertising directly in the newsfeeds of the target audience, enhancing your brand's presence.
LinkedIn, the only professional 'social' network has taken the world by storm, allowing people to make professional connections and showcase their professional competence to the world effectively. LinkedIn also provides a niche advertising platform, where you can create campaigns to promote brand awareness as well as target very specific audience.
How often are you bombarded by advertisements from the sites you have recently visited?
That is remarketing, explained in the simplest way. However, such remarketing is often found annoying by users and pushes them away instead of converting them into customers. By using cookies, we can help you retarget consumers who have taken certain actions on the website, ensuring your marketing budget is spent on enticing users most likely to convert.
Our Process
At DCI, our team of experts understands your business requirements minutely to develop marketing campaigns targeted at specific ad groups, reducing your cost per conversion ratio.
Build up on existing networks and establish new accounts with relevant networks to deliver the ads.
Structured ad campaigns using audience segmentation and personal data, social listening, key phrase insights, etc.
Thorough keyword research and competitor analysis to ensure you only spend on most appropriate keywords.
Creative and effective ad copies focused on targeted keywords, including a strong call to action.
Develop creatives for ads on various networks such as Facebook.
Ad extensions to enhance your adtext and help you stand out from the competition.
Set up tracking to analyze the performance of your campaign and gain data to optimize your account further.
An extra service to ensure your users find what they are looking for, once directed to your landing page.
Why Us?
DCI is one of the world's leading IT and apps marketing company offering cost-effective SEO and PPC management solutions.
Transparency
We believe in keeping our clients informed at every stage. We give you full access to your accounts, and provide regular insights on costs and conversions, ensuring every penny spent by you is accounted for.
Weekly updates
We provide you weekly reports with insightful information on how your PPC campaign is performing.
Goal focused growth
We build target-oriented campaigns and employ ace technology to deliver each time.
Proactive team
Our proactive team will always keep you updated on what your competitors are up to and how your paid campaigns are performing against the metrics you are most interested in.
Self Care Corporation approached DCI in 2010 due to our growing maintenance requirements and number of visitors to our website. We were looking for a professional team that could cater to more than one task. Our website was nowhere near coping with the large account of customers visiting the website. We were also concerned about the website not being properly optimised for Google generic search. DCI has offered us a number of services including design, development and SEO. When it comes to SEO, their ability to understand our business as a whole and complete all tasks in a timely manner has given us the assurance that we're dealing with a highly professional and dedicated team.
I just wanted to let you know that I am very satisfied with your services.You have helped my website go from the last page on Google to the first page on Google.That accomplishment speaks for itself.Great work!!!
The team helped make the transition to including online opportunities in lead generation. Every month, 2–3 or more leads come in from online marketing. They follow instructions thoroughly in implementing the tasks as planned and provide responsive service.
---
Latest Updates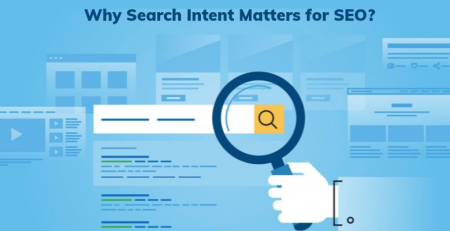 Search engine optimization also abbreviated as SEO is a... read more
eBook and Guide
Content marketing is not what it was yesterday. Today's trend demands fatter content in the form of ebooks, infographics,... read more
Developers are aware that the app market is saturated with millions of apps, and standing out from the lot... read more