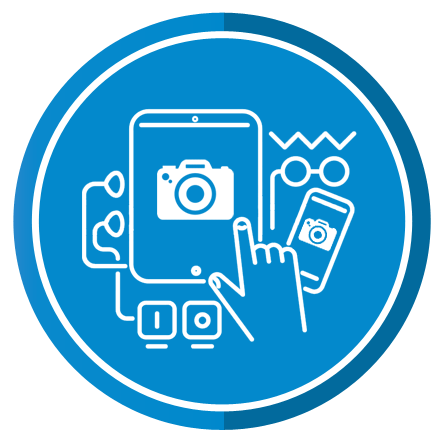 App Screenshot and Icon Design
$799.00
Your app icon distills everything about your app in a single, small image. A meaningful and creative app that is instantly recognizable will advance your brand and increase downloads.
Description
Why do you need it?
The icon you choose to represent your app is a vital part of your marketing mix, and in what has come to be a very crowded marketplace, a concise and meaningful visual representation serves as a trigger for the customer to click and learn more. A well designed icon drives sales and downloads, and it promotes brand awareness – and to achieve this, there are many different rules of design that must be followed. Dot Com Infoway's icon designers are some of the most talented in the business – and our service will give your app the recognition it deserves.
Take a look at the app store. You'll see far too many icons that are too crowded – keep in mind these are small images, so it must be kept simple, while also being creative and memorable, and conveying precisely what your app is all about. That's where Dot Com Infoway's designers excel.
What do you get?
App icon design (2D)
App promo screenshot design (includes 2 free revisions)