Transform Your Logistics Operations Efficient & Easy to Control with a Logistics App
There are heaps of issues when it comes to managing logistics. Not quite so with a smart and customized logistics mobile app. Our Logistics App Development Company resolves all issues by providing perfect app Solutions.
With our comprehensive logistics app, you can:
Remotely manage fleet operations with a few simple taps on your smartphone
Enable seamless communication (video/audio calls) with transporters and drivers
Pay and collect money through the in-app digital payment gateway
Share news and updates instantly through push notifications
Seamlessly track the movement of goods
Get online booking of parcels/goods from clients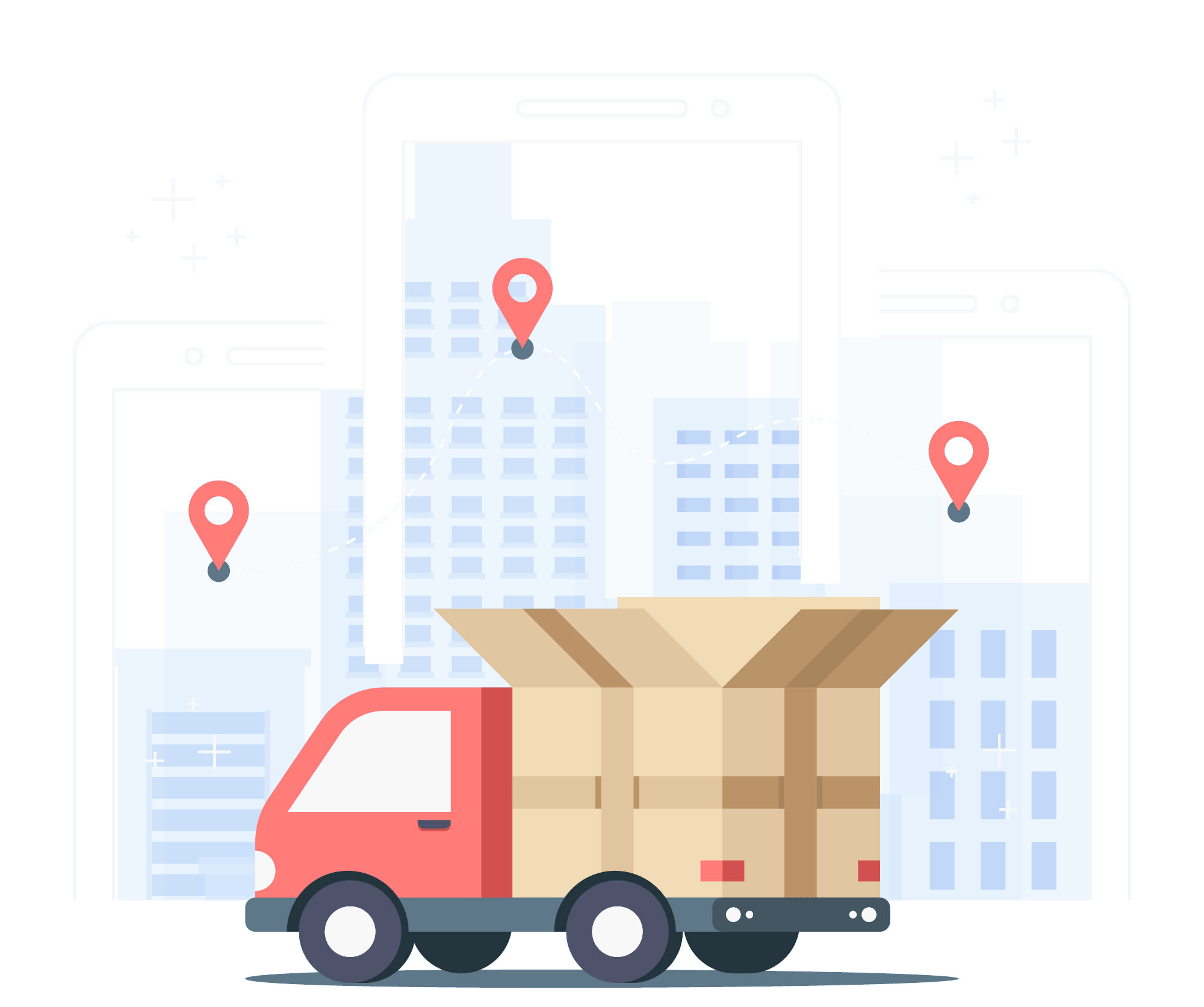 Logistics App Development
The big boom in the mobile technology sphere has made it possible for several businesses to make a shift from the big and heavy IT software and systems to more flexible and agile mobile apps. Same is the case with the logistics industry. Instead of deploying a restrictive, complex IT system in place, logistics companies and company owners can simply get a customized mobile app that drives enhanced value at a much cheaper cost. With two decades of Experience, We are the Best Logistics App Development Company in Australia. As well as, we built a mesmerizing logistics app design that helps to improve user engagement. 
At Dot Com Infoway, we can create functional and engaging apps for your business within two weeks at cost-effective rates. Our Transportation App Developers will meet all your stringent requirements with advanced technologies and tools. We employ the latest technology, the right measure of creativity and follow best practices, ensuring 100% client confidentiality and privacy.
Key Features of the Logistics App Development
Whether you are a flourishing manufacturing & sales business or a logistics company, transit of goods forms a key part of your business operations, and often quite a costly affair, too. With the help of a feature-laden logistics app, you can not only automate core processes and enhance communication with fleet-on-road but can also affect significant cost savings.
We are one of the top mobile App Developers in Sydney and we can build a well-designed logistics app with the following features:
Tracking of fleet
With a robust logistics app, you can track your fleet seamlessly. Knowing the physical location of the goods and services helps in making informed and strategic business plans.
In-transit Connect
With your goods moving hundreds of miles across the nation onboard various vehicles, a facility to directly reach out to a driver is priceless. The logistics app would enable in-app messaging and audio/video calling feature, helping you in monitoring the fleet more closely.
Paperless Working
Save thousands of dollars in stationery costs and earn green points by managing your logistics operations with the help of an app.
Online Bookings
Effortless online booking mechanism provided by the logistics app would help your customers to book their goods and parcels in a few simple taps.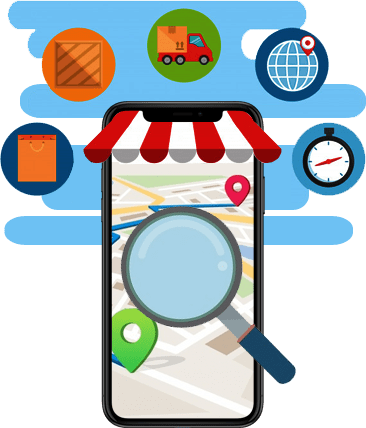 Warehouse Management
track and improve storage and inventory movement remotely through an intuitive logistics app and save big bucks through efficiencies in warehouse management.
Check Driver/Transporter Profile
The logistics app can be enhanced to include driver profiles and license details. Additionally, you can opt for a review or rating system in which a driver is rated on various factors after each trip. The review system can be a basis of a reward/evaluation system of drivers or partnering transporters..
Security
A secure app is the topmost priority for most businesses and customer. Our apps are 100% secure and designed to keep your client data fully secure.
Payment Gateway
The in-app digital payment gateway would help you in receiving payments along with online booking orders. The instant payment facility offered by the logistics app will make revenue collection and record-keeping far more convenient.
The Ride-Sharing Mobile Application Process That We Follow

Analysing Business Requirements
We first understand your business' key dynamics including opportunity areas and strong points. We ascertain which features will help your business meet its app objectives.

Wireframing
Our team of technical specialists transforms your requirements into technical specifications, creating wireframes that capture all the areas that need attention to improve your efficiency and outcomes. The wireframes are approved by you before we move to the next stage.

Designing
Our UX experts design clean, user-friendly, and lucid apps that optimise user experience.

Development
We develop a robust mobile application for your business through agile software development and advanced tools and techniques that optimise your operational efficiency while also helping you generate solid leads.

Testing
Enjoy adaptable and scalable solutions customized to your business. At DCI, we test and re-test each application several times to present you a highly-responsive, secure and bug-free app. No surprise our apps are rated high on Google Play and the Apple Store with an average rating of 4.5.

Deployment
Customer delight is our prime objective. Therefore, we offer you seamless support for deploying and managing your native apps for smooth functioning. You can count on us to help you quickly and cost-effectively if you want to add some features to your app or move to new technology for your business.
Why Must You Get a Logistics Application for your Business, Today?
Hassle-free tracking and management of inventory and goods-in-transit.
Significant savings through seamless tracking of the fleet and instant in-app communication systems.
Push notifications to share news, offers, guidelines and instructions instantaneously.
No programming knowledge needed to automate key processes at your business.
Enhanced value-chain partner experience ensuring longer, progressive relationships.
24/7 technical support to keep your app running in top shape.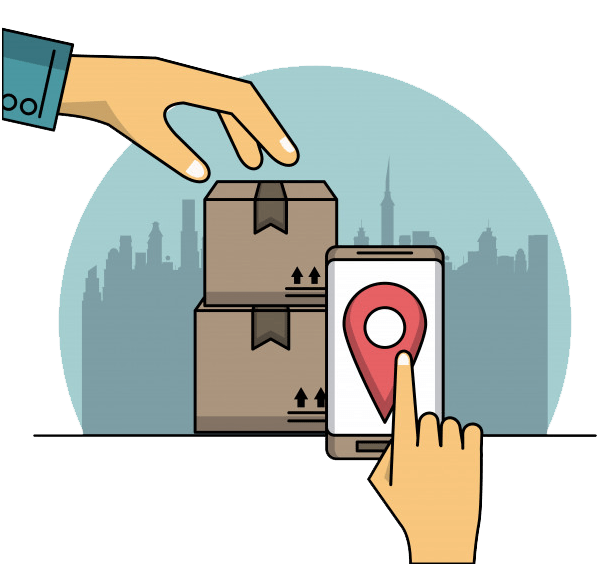 Why We Are The Best App Development Company?
Kudos to Dot Com Infoway for delivering Galatta Cinema on iPhone! Their high-end programming is so effective that GC on iPhone eBook reader reads just like the hard copy – you can flip through pages as swiftly as you would flip the magazine. Also, the high-res images download faster and retain the flashy look. Indeed, I love every bit of GC on iPhone. Thanks DCI!
I'm so proud of this program and what we've built as a team, it really is going to set the bar on what's available for hunters globally. It's easy to use, fast, pretty much as flawless as a program gets and it also looks really nice. It looks really great – I cannot tell you or express to you how pleased I am with the application! GREAT JOB!!!
How we work?

Quick Expert Consultation

Non-Disclosure Agreement

Dedicated App Developers

Flexible Hiring Models

On-time Delivery

Maintenance & Support
Why Choose Dot Com Infoway?
An award-winning Logistics App Development Agency in Australia with over two decades of experience in web & mobile application development and digital marketing, DCI has served over 1000 customers across the globe.
An early entrant in the IT field, DCI has retained its approach of being an early adopter of emerging technologies, which gives its solutions a distinctive edge over other players. Moreover, at DCI, Our logistics app development team has the skill and ability to understand your business vis-à-vis its positioning in the industry and develop technology-enabled solutions that meet your strategic business goals. We use the right amount of creativity and technical knowledge to create apps that meet your business objectives and offer seamless support throughout the deployment, and later, to ensure a great customer experience.
Get in touch to know how we can transform your business.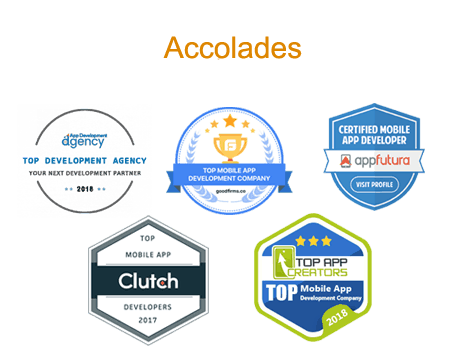 Mobile App Solutions across Verticals
We will take your business ideas from conceptualization to a well-loved app on Apple's App Store and Google Play
---
Explore Our Other App Solutions
Buy Auto Parts
DCI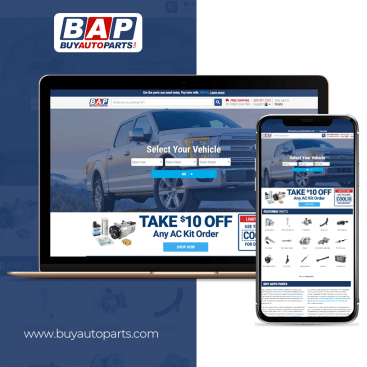 Auto Parts Store – Ecommerce
Buy Auto Parts
Internet Marketing, Web Development




Book a Quick Consultation
Share your details and we will get back to you as soon as possible to schedule a meeting.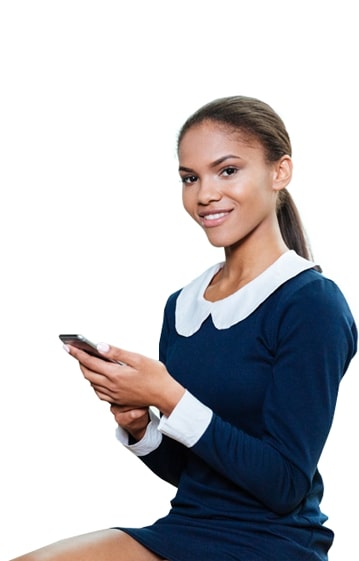 Check Out the Related Services
Latest Updates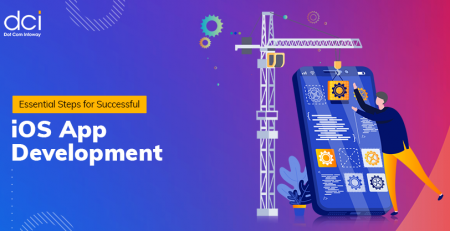 Facts and stats such as a big bulk of... read more
eBook and Guide
Content marketing is not what it was yesterday. Today's trend demands fatter content in the form of ebooks, infographics,... read more
Developers are aware that the app market is saturated with millions of apps, and standing out from the lot... read more